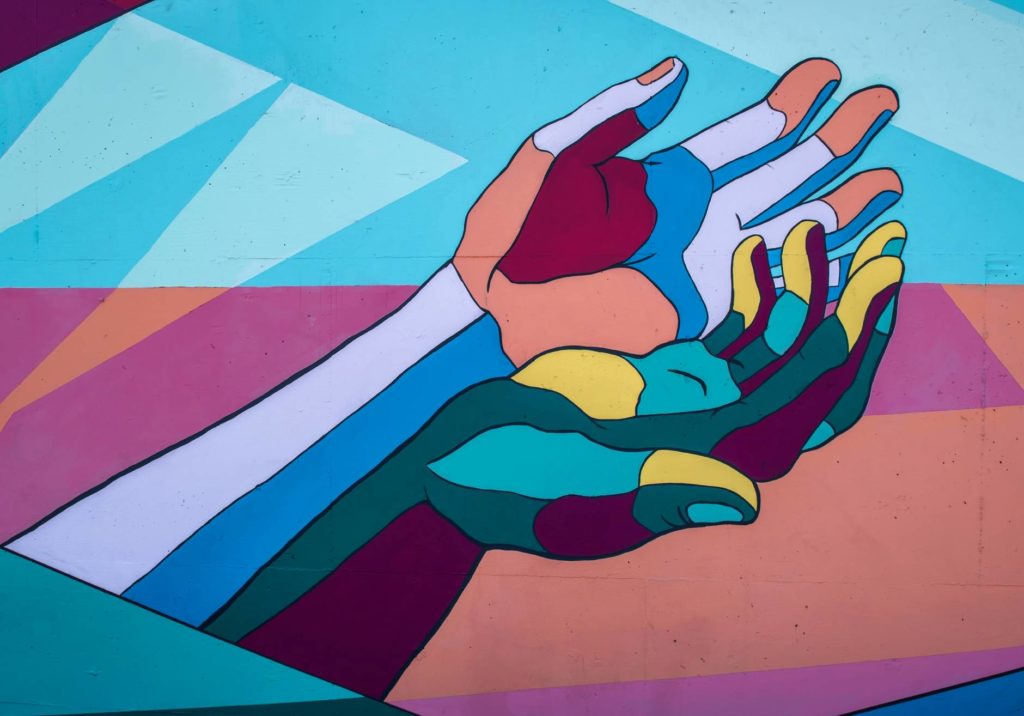 *This article is continuously updated by STYLE Canada but was originally published on June 4, 2020. If you know of a mental health service we haven't listed, please send us a message, here.*
Let's just admit it: the ball didn't drop for 2020, it dropped on it. There's a bright side to everything happening in the world right now and its that it simply needed to. The grave injustices faced by innocent Black men and women against the backdrop of a global pandemic that's affected their community at an unprecedented level has started an uprising. An uprising in favour of justice for those who've wrongly lost their lives and those who've been mistreated before the protests even started in reaction to George Floyd's death; a man who was killed by a Minnesota police officer that used lethal and racially-charged force against him with no probable cause.
If you're struggling with mental illness or your mental health as a result of recent events, there's resources available to you. Below you'll find a running list of Canadian mental health services to help you through these times and beyond them.
CAMH recognizes that discrimination persists in the organization and provision of hospital and community health care for people with mental illness and people that don't seek help because of the stigma attached to mental health problems. Besides offering professional healthcare services and assessment, CAMH's website provides valuable information about how to care for yourself and help others through mental health issues.
Indigenous Services Canada is funding mental health-related programs and services to assist people in First Nations and Inuit communities. For more information and a toll-free number for the Hope for Wellness Help Line, click here.
Kids Help Phone is Canada's only national helpline for young people up to 20-years-old offering 24-hour confidential and anonymous support, professional counselling options and stories of life experience from LGBTQ2S+, First Nations, Inuit and Métis people.
Anxiety Canada is a digital resource for those with anxiety disorders and offers an app called MindShift to provide coping tools on the go.
What's Up Walk In offers virtual mental health counselling for children, youth, young adults, their families, and families with infants. If you want to get in touch with a councillor for a telephone or video sesssion call 1-866-585-6486. What's Up Walk In is currently not offering in person services because of the pandemic.
Wellness Together is a free mental health and substance abuse website that is available to all Canadians. They provide individual phone, video, and text counseling. They have wellness programs on mindfulness and substance abuse coping strategies that you can do on your own or with coaching. The platform also offers immediate text support and access to videos and information on mental health topics.
AbilitCBT is an app that provides internet-based cognitive behavioral therapy (iCBT). It is a free service in Ontario and Manitoba and can be used by anyone that's aged 16 and older. Their programs are focused on anxiety, depression, insomnia, and pain management.
Bounceback is a program that is run by the Canadian Mental Health Association (CMHA).  The program is meant to help youth ages 15 to 18 and adults manage their depression, anxiety, and overall mood through coaching and online tools like videos.
The City of Toronto has put together a list of anti-Black racism and mental health resources. Read it here.
*This list will continue to be updated by STYLE Canada. If you know of a mental health service we haven't listed, please send us a message, here.*
Last modified: October 11, 2022