The dog days are upon us. Wintertime in Canada means one thing and one thing only: seriously low temperatures. It's natural to want to hole yourself up when there's a windchill outside, though hibernating for majority of the winter makes it easier for symptoms of seasonal depression to set in. That being said, it's even more important that you stay on our toes and take care of yourself when you're down in the dumps (like the weather). 
You might be thinking: there's absolutely no way to boost my mood at this point in the polar vortex. But, if you invest the time you spend wishing there weren't a need for a scarf or hat into breathing some new life into your space, you'd know that bringing the sunshine inside is possible. Use the following five styling tips to ward off SAD and improve your state of mind for good.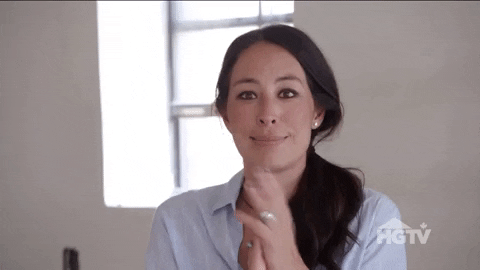 1. Shades
The sun may not be shining much right now, but that doesn't mean you won't want to soak up some rays once the clouds part. Natural sunlight is essential to human health, even though we sometimes want to shut ourselves away from the endless snow. To battle the struggle for light exposure, test out a chic roman shade solution.
https://www.instagram.com/p/B8yiST3nS8T/
2. Lighting
Since we're on the topic of sunlight, now might be the best time to spruce up your lamps and light fixtures to avoid winter's creeping gloom. If you're lacking natural light, consider installing chandeliers or table lamps. Better yet, hit up your local antique store for a vintage cover that'll fit over an existing fixture.
https://www.instagram.com/p/B8y4Qsegb_f/
3. Paint the Walls
Sometimes, a blank canvas is all it takes to bring your home (and your spirit) back to life. Maybe we're high maintenance, but wouldn't staring at the same four wall for months on end get boring? Go with your most unexpected colour choice or a subtle pastel that resembles spring. Either one will be nothing short of uplifting.
https://www.instagram.com/p/B7wDI3snXQi/