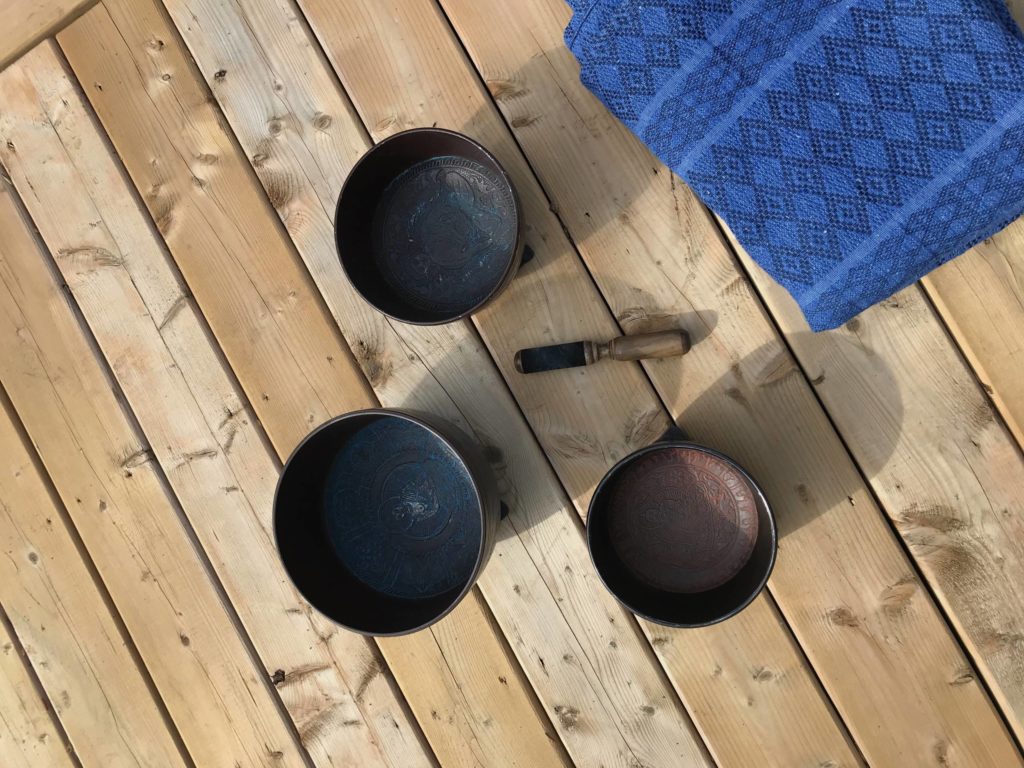 [vc_row type="in_container" full_screen_row_position="middle" column_margin="default" column_direction="default" column_direction_tablet="default" column_direction_phone="default" scene_position="center" text_color="dark" text_align="left" row_border_radius="none" row_border_radius_applies="bg" overlay_strength="0.3″ gradient_direction="left_to_right" shape_divider_position="bottom" bg_image_animation="none"][vc_column column_padding="no-extra-padding" column_padding_tablet="inherit" column_padding_phone="inherit" column_padding_position="all" background_color_opacity="1″ background_hover_color_opacity="1″ column_shadow="none" column_border_radius="none" column_link_target="_self" gradient_direction="left_to_right" overlay_strength="0.3″ width="1/1″ tablet_width_inherit="default" tablet_text_alignment="default" phone_text_alignment="default" column_border_width="none" column_border_style="solid" bg_image_animation="none"][vc_column_text]Melaina Gasbarrino is a yoga teacher, reiki practitioner, and founder of SALT to TREE: a wellness brand founded on the principle that her followers respect the ocean (salt), land (trees), and everything in between. For STYLE Canada, Melaina often writes 'how-to' guides for living well. You can read her last one here.
Lay on your back in savasana with all the props you need. Wrap yourself in a cozy blanket, close your eyes and create space for you to completely rest your body.
Sound familiar? A restorative yoga teacher typically starts a class this way. They guide you into a deep state of relaxation when you enter the room, similar to the experience of partaking in a sound bath. The same, dreamy state of bliss with an added benefit: entering into a trance-like space.
Though COVID-19 has limited access to walk-in community and studio sound baths, many at-home alternatives are being offered online. Here, I detail this ancient healing practice, its value, and how to experience it without leaving your home during the pandemic.[/vc_column_text][image_with_animation image_url="7999″ animation="Fade In" hover_animation="none" alignment="center" border_radius="none" box_shadow="none" image_loading="default" max_width="100%" max_width_mobile="default"][vc_column_text]
What Are Sound Baths?
Sound baths are an ancient healing practice, designed to put you in a deep, meditative state. Different types of singing bowls may be used, from crystal to Tibetan singing bowls, to gongs and tuning forks. Each type has a unique frequency that vibrates in the body and allows a flow into a state of bliss.
What Are The Benefits?
Sound therapy activates sensory pathways to minimize pain pathways, bringing you into a state of relaxation.
Alpha and theta brainwaves are stimulated, which bring you into focus and allow you to open up.
As sound flows through you, anxiety, depression and tension is released in the body and peace falls upon you.
Where Can I Experience A Sound Bath?
Turn your speakers up! Here's a few of our favourite sound bath resources to try across Canada:
Niagara: SALT to TREE
https://www.instagram.com/p/B-7q5ljDzaM/
Toronto: Hoame Meditation
https://www.instagram.com/p/B_hwFafjMVq/
Vancouver: Zen Den Meditation
https://www.instagram.com/p/CBOZ649BsTn/[/vc_column_text][/vc_column][/vc_row]
Last modified: April 6, 2021