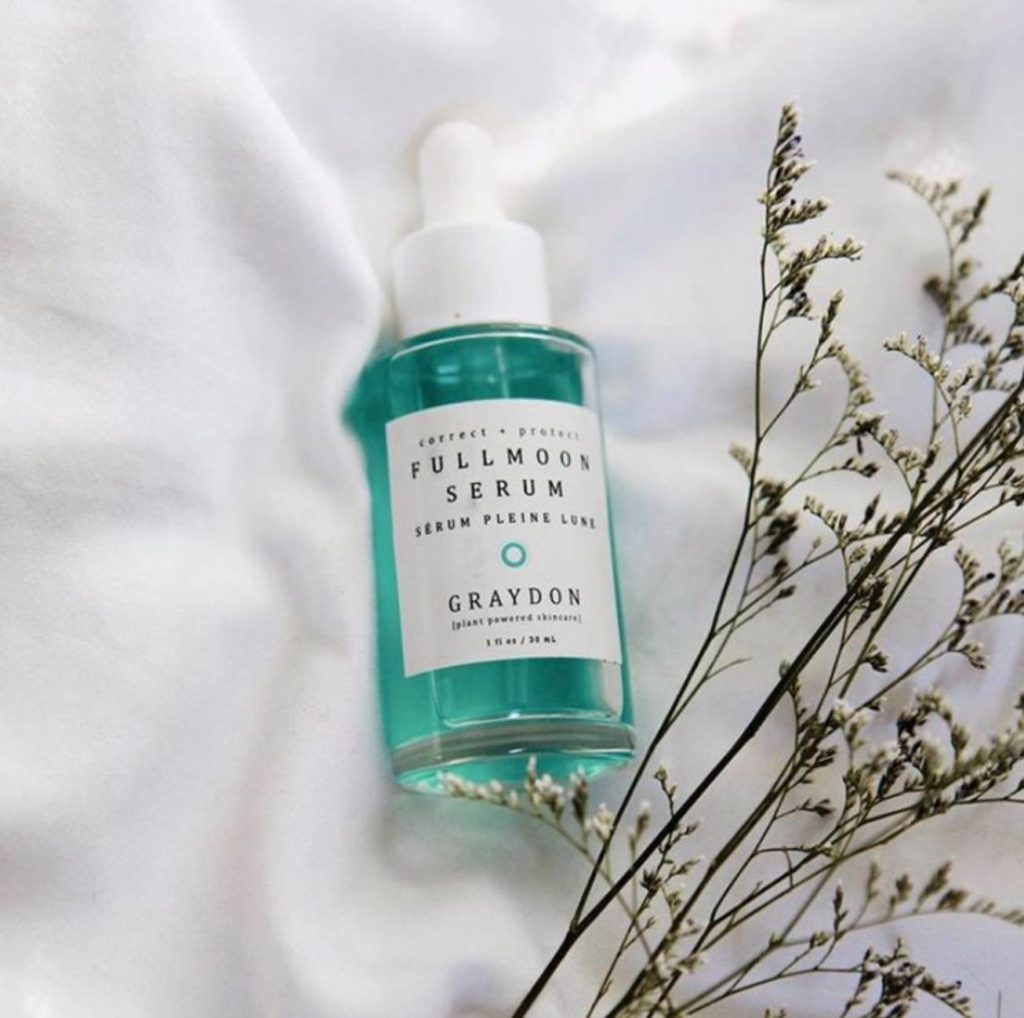 This February, we started a brand new series on STYLE Canada: #BeautyFind Friday, otherwise known as your new #BFF. Every Friday, STYLE editor Anastasia Barbuzzi will present you with a #BeautyFind to help you enjoy a weekend of self-love and care like no other. She's all over the green beauty scene and on #BeautyFind Fridays, she'll be giving you the inside scoop on products and brands that are changing the space, and one's you've just gotta try. Full permission to begin daydreaming about your next *add to cart* item.
First off, I'm so glad you're back for another #BFF (!!). It's only the second instalment of the series, yet introducing you to some of the most special and effective products on the clean beauty market is already a sincere pleasure of mine. Especially when the windchill is trying just about everyone's skin. Dull and dehydrated complexions haunt the drivers of oncoming cars, the shoppers in the aisles of grocery stores, and maybe even the reflection staring back at you in the mirror. Truth is, we're all in need of a little extra vitamin C and hydration stat. And if you're on the hunt for an everyday serum that'll show you quick results, improve discolouration, and prevent signs of premature aging as well, this week's #BeautyFind is where it's at. #BFFs, meet Graydon Skincare's Fullmoon Serum.
https://www.instagram.com/p/B8wSDNbAs16/
First impressions: Did you know that transparent packaging plays a significant role in our perception of merchandise? One study suggests that we perceive products housed in clear containers to be of higher quality. It was found that transparent packaging can increase a product's attractiveness and consumption, as well as a consumer's satisfaction. This could be why Graydon's aquamarine Fullmoon Serum is so becoming in it's glass dropper-top bottle, though we could also chalk it up to the anti-inflammatory blue tansy and malachite crystal that give it colour. Either way, the Fullmoon Serum is one of those products that you want to put on your face out of curiosity – what will this magical blue potion do to my skin?
https://www.instagram.com/p/B3j9JLLHl8b/
Talkin' specifics: Besides holding all the powerful anti-inflammatory benefits of blue tansy, the Fullmoon Serum also contains botanical retinol, collagen, vitamin C, hyaluronic acid, oligopeptides (amino acids that can penetrate the surface of the skin and building blocks of protein, like collagen), and malachite crystal. Mixed together, these skin boosters and anti-agers make a multi-functional serum that soothes, smooths, and protects from everyday pollutants for a more radiant looking complexion. Bonus points for being cruelty-free, vegan, derm-tested, and hypo-allergenic.
The experience: A signature blend of delicious aromatic fruit extracts including bergamot, pineapple, coffee, apricot, jasmine, banana, cantaloupe, cinnamon, and vanilla perfumes a few of Graydon's products, including the Fullmoon Serum. And one of the first things you'll notice about it (besides those delicious smelling fruit extracts) is the feather-light weight. The Fullmoon Serum is water-based and hydrophilic, meaning its attracted to water (hello, hydration) and able to disperse throughout the skin's cells. It has hyaluronic acid and propanediol to thank for this, an emollient vegetable-based preservative that's extremely hydrating. Four to six drops of the Fullmoon Serum is all you need to apply to freshly cleansed skin at night to see results within days. Days!! Simply lay back and let your beauty sleep do the work.
https://www.instagram.com/p/B2RxZjngjh3/
The verdict: In my initial trial of this product months ago, (its now a pretty regular part of my skincare routine), I saw small spots of discolouration from lingering milia and minor congestion lighten within about a week's time. I also saw improvements in the brightness and texture of my skin. As I mentioned in last week's #BFF, I'm game for anything that'll keep things smooth and supple. Ya feel? If I had three thumbs, I'd be giving Graydon's Fullmoon Serum three thumbs UP! Would recommend.
Last modified: February 21, 2020