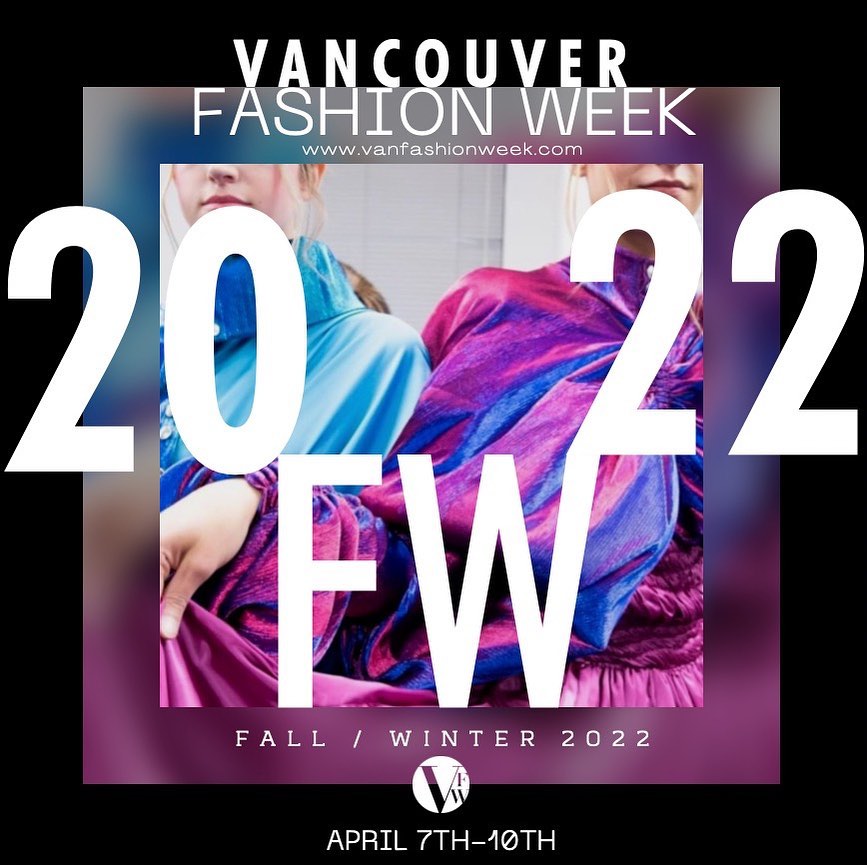 West-coasters, Vancouver Fashion Week's bi-annual runway fashion show is back! Designers will showcase their latest invasions from the Fall/Winter 2022 season on April 7th to 10th at David Lam Hall.
VFW is now the second largest fashion week in North America. Founder and producer, Jamal Abdourahman made it his ongoing mission to recognize and appreciate global and local fashion brands in the industry. Now, in its 21st successful year, VFW owns and produces Vancouver Fashion Week, Vancouver Kids Fashion Week, and Global Fashion Collective. 
This April, the runway will present an exclusive line-up of designers from around the globe. The innovative and imaginative group includes international designers; UNSERTEN and TOOT from Japan, #whysocerealz from Korea, HBT from France, GARYPIE from Ghana, Coco Palmona and Ignacio from Mexico; and Canadian designers Alex S. YU, Faun Studio, Ay Lelum, and many more! VFW also welcomes fashion design students from Vancouver Community Collegeand La Salle College.
Visit their website to learn more about the daily runway schedule.
On April 9th and 10th, step into a kid-like world to experience Vancouver Kids Fashion Week. This 2-day experience will feature designers' latest collections from the Fall/Winter 2022 season. VKFW is welcoming back designers like Little Princess Gown and NOLO Mx and welcoming new designers from across Canada and around the world. VKFW is looking forward to bringing the fashion community together this season to enjoy the latest designs in the industry. 
Attendees are invited to join VFW live in-person during April 7th to 10th and attend virtually through the VFW's website and social media platforms.
Visit their website to learn about when your favourite designer is being featured.
Last modified: March 26, 2022