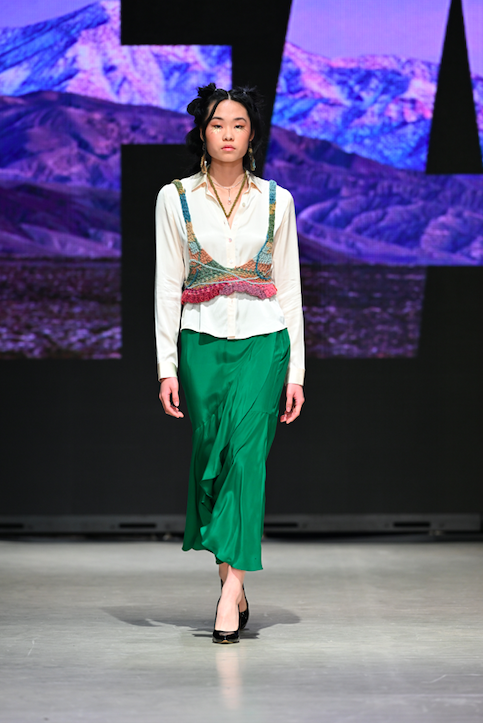 And that's a wrap. Vancouver Fashion Week amazed the crowd as international and national designers showcased their latest collections for the four-day event. Fashionable attendees were seen in all corners of the venue, and were simply in awe at the fashion seen on the runway.
Here are a few notable moments from VFW
Designer, Tetyana Golota, stunned the runway with beautiful and colourful pieces perfectly matched with flowered embroidery across all of the designs. The pieces were inspired by the current situation oversees and wanted to shed light on the beauty of Ukraine through all of the trials and tribulations they are enduring today. Tetyana, executed this beautifully with intricate patterns. This traditional Ukraining collection was paired with flower motifs, textured patterns, and leading lines.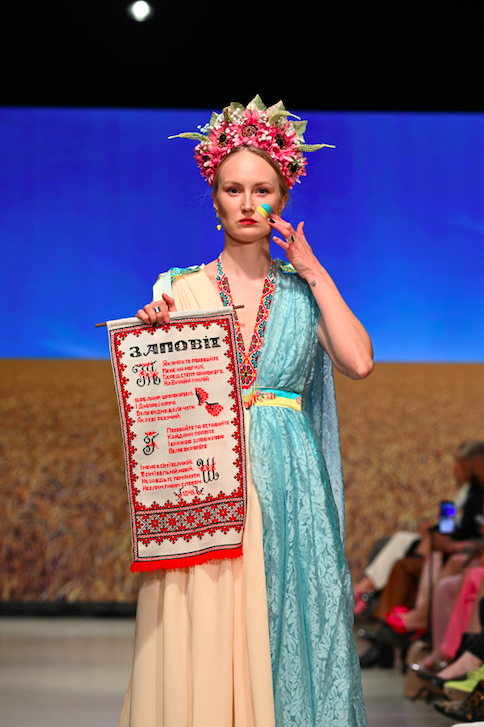 French Cameroonian designer Aline carries on the family business name Couleurs d'Afrique,  through her garment collection developed by sewing teams based in Reunion Island, Madagascar, Cameroon, Kenya, and Ethiopia. Her ready-to-wear brand actively engages in humanitarian work offering those opportunities for a better quality of life. Couleurs d'Afrique made bold statements with their FW22 collection through rope accents, puffed sleeves, halter necklines, shimmered material, tribal and floral patterns.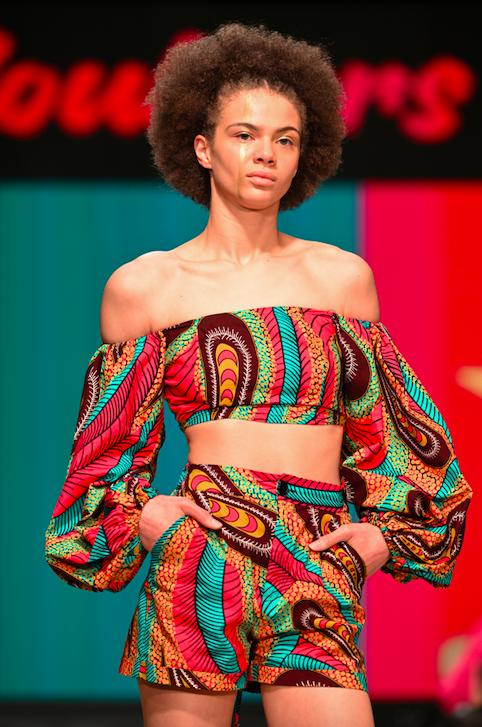 UNSERTEN is a Tokyo-based, avant-garde menswear brand founded in 2020.  Priding themselves on mixing the concepts of old and new, and east meets west, the designers showcased a mainly black and white palette of many blazers, coats and pants with alternative embellishments such as streaming leather ribbons, aesthetically placed zippers, and their signature floral prints.  Audiences were thrilled at UNSERTEN's use of multiple mixed fabrics in their woolen leather coats, high neck chiffon shirts, organza blazers, and deconstructed vests.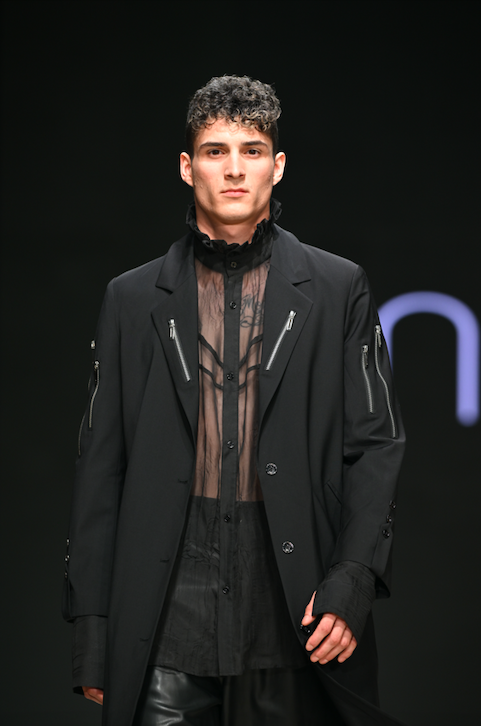 Alex S. Yu launched his label at Vancouver Fashion Week in September 2014, and has continued to impress with his fantastical designs all over the world.  This collection featured vivid colors, pastel checkered patterns, and tulle dresses which provided an experimentally feminine shape. As the first runway, Yu's use of mixing materials and playing with silhouette through cropped variations and clothing cutouts, this designer elevated classic feminine fashion to a new avant-garde level for VFW.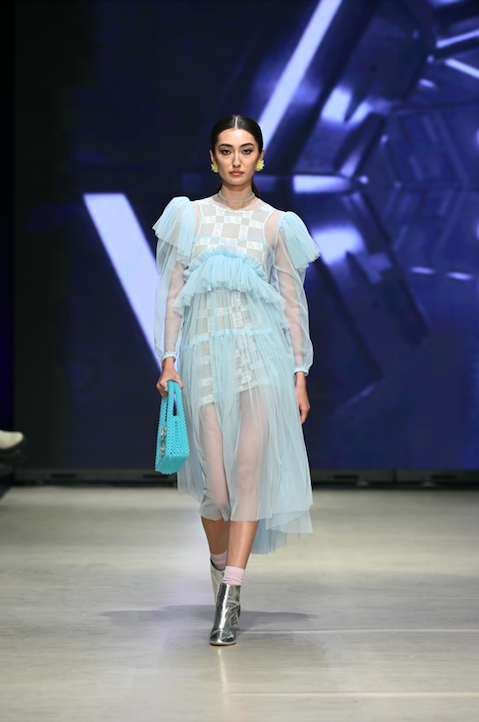 Last modified: April 12, 2022