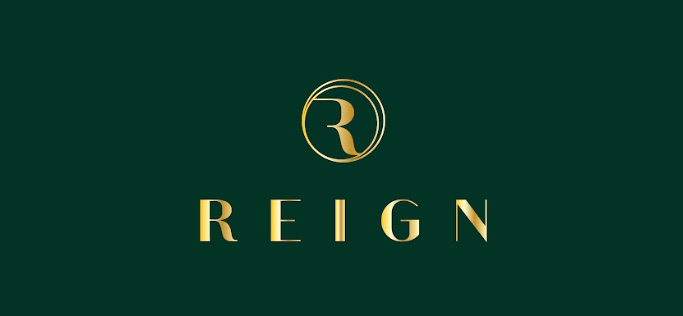 Source: Reign the Brand
This year, we're running our pop-up, The Edit, in the heart of Niagara-on-the-Lake. "We're so excited to be popping up this summer in our hometown of Niagara On the Lake! We've curated some of our favorite brands at a local and national level. Think of the edit as your chic general store. From fresh bouquets to chocolate cupcakes to the newest in fashion, beauty, and home we have something for the locals and tourists alike!" says Editor-in-Chief of STYLE Canada, Elise Gasbarrino.
The Edit will feature goods from local businesses as well as other Canadian vendors. Our The Edit: Behind the Brands series will take a deeper look at the founders of our participating vendors and their stories. This article features Reign the Brand with
Yulia and Victoria; Founders of Reign the Brand
Website: reignthebrand.com
Instagram: @reignthebrand
Source: Reign the Brand
SC: Tell us a bit about yourself!
Y&V: We're Yulia and Victoria, best friends of 8 years 🙂 We both came to Canada 8 years ago, have met at school and have been inseparable ever since! Victoria is Ukrainian and has a commercial real estate background, and Yulia is Russian and has an accounting background. We both share our core values and life vision and have always been interested in entrepreneurship and design. Since we both LOVE fashion and style, creating REIGN seemed like a great opportunity and a natural next step in life for us both!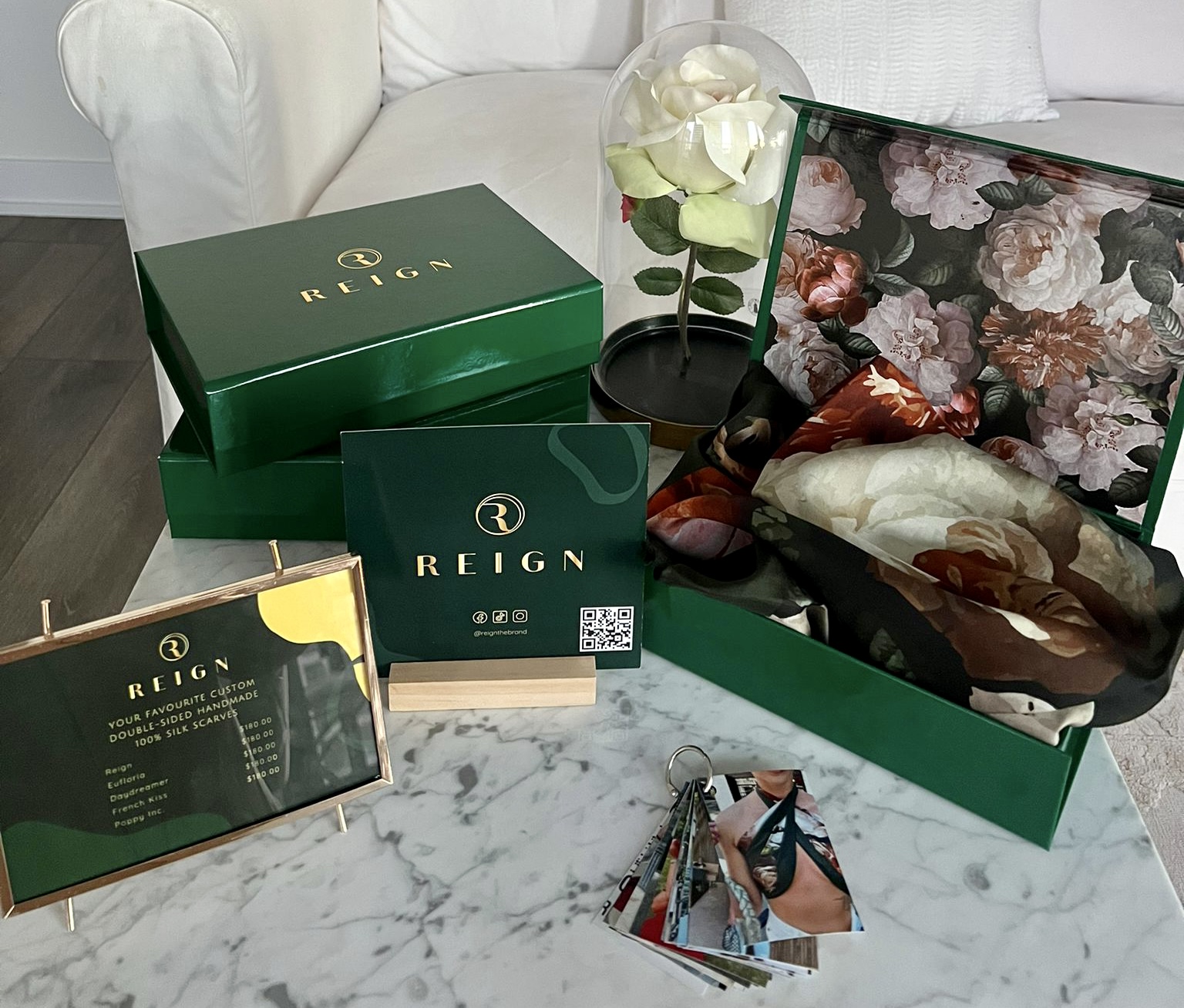 Source: Reign the Brand
SC: Tell us the story behind your brand!
Y&V: REIGN is designed to bring unique, high-quality, custom handmade double-sided 100% silk scarves for women to style in their everyday life, as well as on a special occasion. Our story is basically a representation of the core values and interests that we both share. It all started with almost a decade-long friendship that has only been growing stronger each year, which made us realize the importance of having strong women around you and how you can empower and support each other.
We're striving to build a community where everyone can experience such a strong bond and feel that there is always someone here for you. That said, we are donating 5% from each sale to Women For Women International Org. to contribute to making life for women in need a little better. We also care about sustainability, being a small brand, we know we are far from perfect, but we are continuously learning and trying to take small actions that we know will make a bigger difference. Starting with the versatility and durability of our scarves, we pack all our products in a beautiful reusable box and ship them in biodegradable polybags.
Additionally, all our collateral is printed on recycled paper. Last but not least, we both LOVE fashion and share an eye for it. It's been a very exciting journey so far to bring our vision to life and share our designs for fierce yet feminine women who are excited to experiment and love to dress up 🙂
SC: What inspires you?
Y&V: Anything that involves flowers inspires Victoria the most, she's a flower girl! When she visits flower markets or flower gardens, she gives them 100% of her attention and perceives all colors and scents, and beauty of the flowers. They always give her inner peace and inspiration. If you see her balcony during summer – you'll feel like you're in a flower field in the south of France!
Yulia is passionate about pole dancing, and the inspiration it brings from feeling your strength and confidence! Pole for her means empowerment in so many aspects; it makes her feel strong, sexy, powerful, and appreciative of the fact that she's a woman. She wants every woman to feel this way and embrace who they already are from within! Both of us are also very inspired by trends and fashion! We never miss a chance to go out just to show off our #ootds 🙂
SC: What does 2022 hold for you?
Y&V: This is the year of change for us when we truly want to build ourselves up! We've launched REIGN this year, and it's been a continuous learning curve with its challenges and rewards. We truly enjoy the process and we hope that for the remainder of the year, we'll find more opportunities and will be able to extend our community!
Source: Reign the Brand
SC: And lastly, where's your favourite spot to vacation?
Y&V: Anywhere where there are beautiful beaches so you can catch the spectacular sunsets as you lounge on the beach with a cool drink in hand! We both love to combine relaxation and cultural activities on our vacations, and so far Mexico has been a great destination to do both 🙂 Next year we're aiming to explore European destinations, hopefully, Greece!
Find Reign the Brand at our pop-up happening in Niagara-on-the-Lake, at 1-233 King Street! For more information, visit style.ca/events
Last modified: September 12, 2022