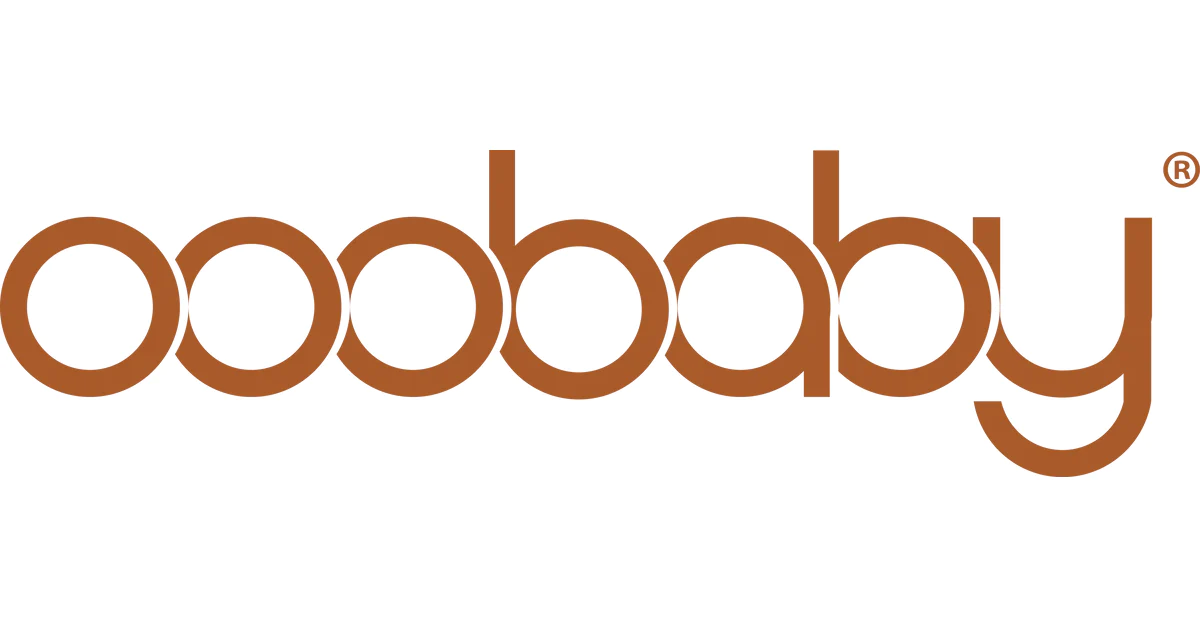 This summer, we're running our pop-up, The Edit, in the heart of Niagara-on-the-Lake. "We're so excited to be popping up this summer in our hometown of Niagara On the Lake! We've curated some of our favorite brands at a local and national level. Think of the edit as your chic general store. From fresh bouquets to chocolate cupcakes to the newest in fashion, beauty, and home we have something for the locals and tourists alike!" says Editor-in-Chief of STYLE Canada, Elise Gasbarrino.
The Edit will feature goods from local businesses as well as other Canadian vendors. Our The Edit: Behind the Brands series will take a deeper look at the founders of our participating vendors and their stories. This article features Ooobaby.
Tulin Sallabank; Designer of ooobaby
Website: www.ooobaby.com
Instagram: @ooobaby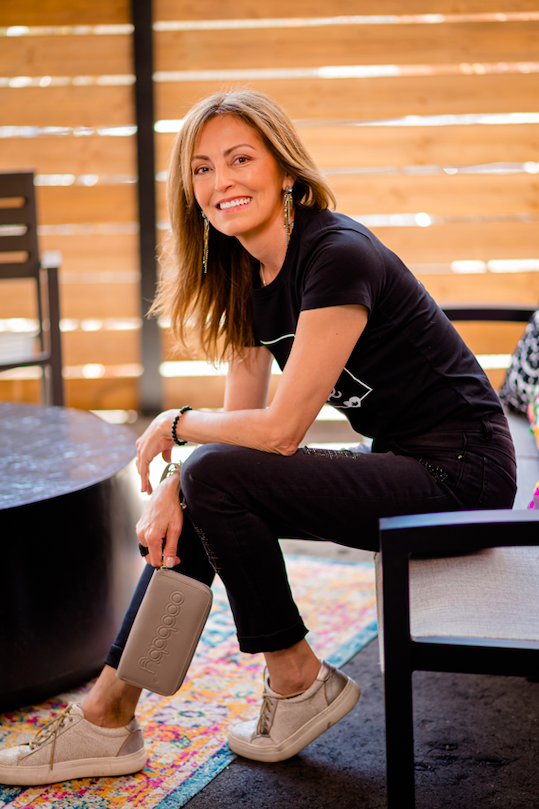 SC: Tell us a bit about yourself!
TS: "After adopting my beautiful daughter and on parental leave, I was unable to find the perfect handbag that supported the Modern Woman ~ I decided to design it myself! I recognized a gap in the mid-level luxury market in handbags and started interviewing manufacturers and ooobaby was born! I have always had an entrepreneurial spirit and enjoyed the challenges of running my own business."
SC: Tell us the story behind your brand!
TS: "ooobaby was founded to create beautiful bags that combine function with fashion. The slow fashion label designs minimalistic handbags encouraging the wearer to avoid overconsumption and keep high-quality and classic handbags that last for many years. Working with artisans in Italy, our handcrafted luxurious leather and affordable handbags are made in small batches with great attention to detail. Biodegradable, ethical, sustainable, and slow fashion is what inspires ooobaby."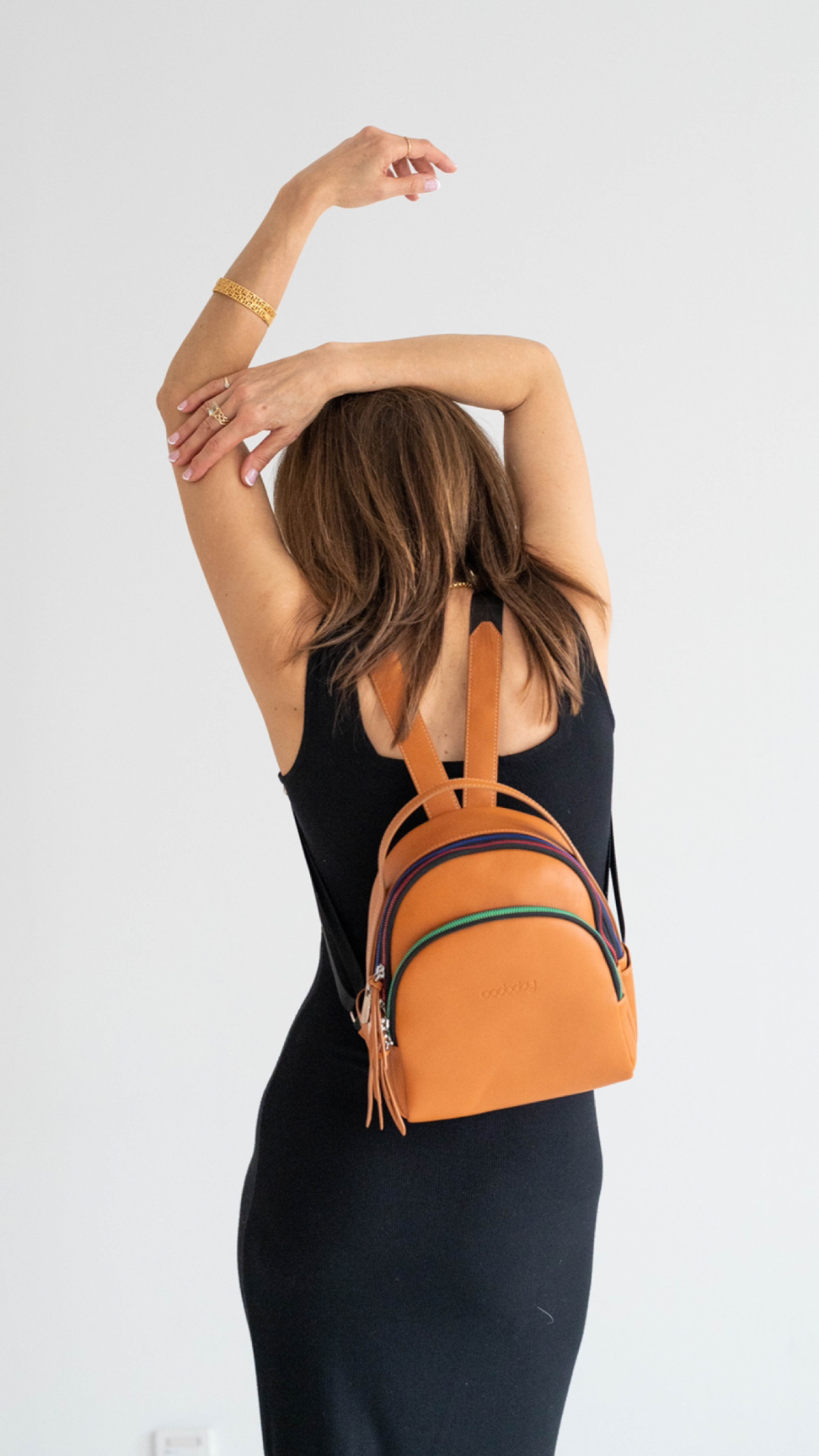 SC: What inspires you?
TS: "ooobaby Luxurious Handmade Italian leather bags are designed for real life! Classic and stylish, yet functional – our beautiful bags are multifunctional with dedicated pockets for cell phones, tech tools, file folders, eyewear, and more. From the office to a weekend away, we have various sizes to meet your everyday needs! Our contemporary and neutral tones are subtle yet timeless and complete any look."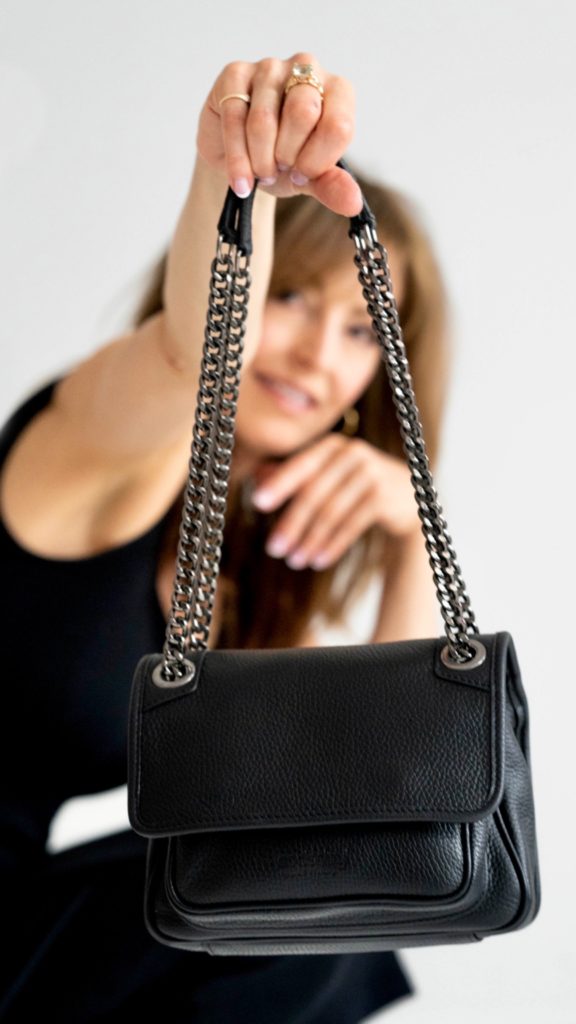 SC: There are so many styles of bags, which one is your go-to?
TS: "I couldn't really say there was one bag that I use regularly. I love all the different designs and they all have unique appeal depending on my outfit!"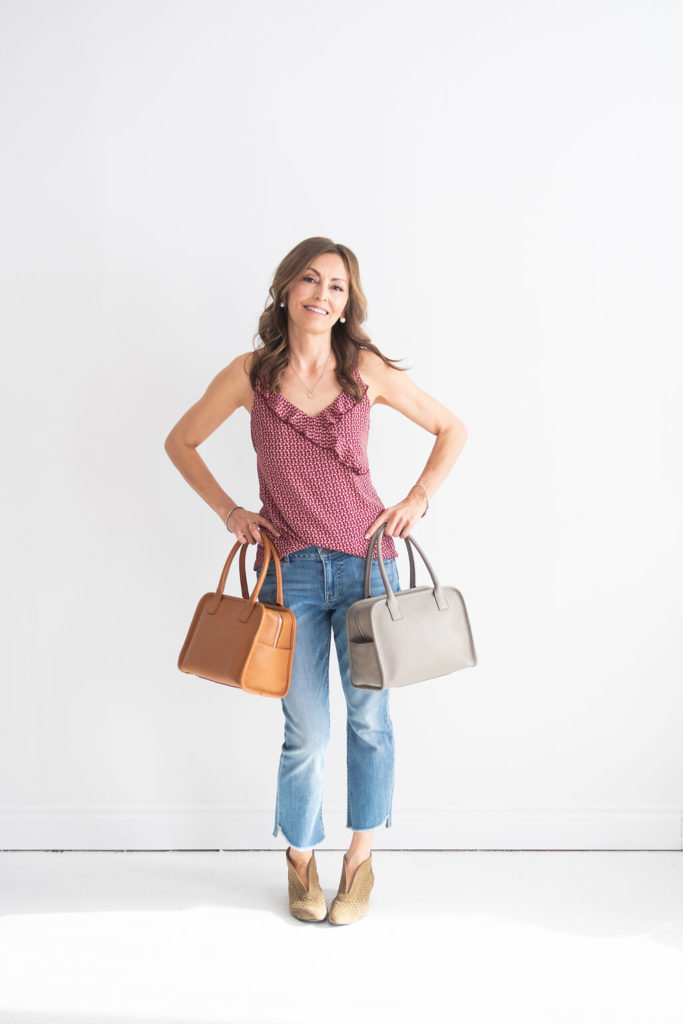 SC: What does 2022 hold for you?
TS: "I wanted to design a beautiful leather multi-purpose bag focused on functionality, organization, and affordable luxury. I wanted women to feel supported and empowered by the functionality of each bag. 'When women wear @ooobaby, I want them to feel stylish, classy, and elegant. I want them to feel socially conscious wearing a quality bag that was timeless in style and function."
SC: And lastly, where's your favourite spot to vacation?
TS: "My favourite place to travel is Italy! There is magnificent beauty in the country with its architecture, art, food, opera, and of course fashion!"
Find ooobay at our pop-up happening in Niagara-on-the-Lake, at 1-233 King Street! For more information, visit style.ca/events
Last modified: July 26, 2022