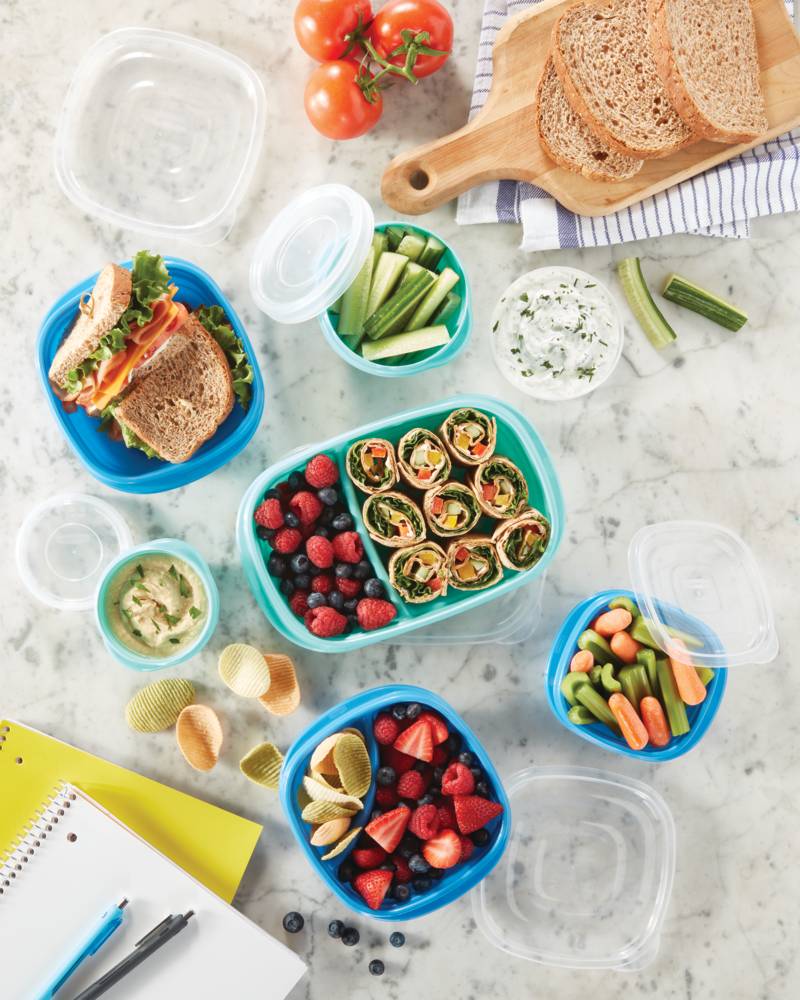 Every year, without fail, New Year's resolutions become harder to stick to. And now, with stay-at-home orders standing in the way of regular routines, things like meal prep have fallen by the wayside.
But sometimes, all it takes is a fresh piece of exercise equipment, workout gear, or even a new kitchen gadget to kickstart healthy habits again.
Thankfully, Rubbermaid has come out with a new collection of containers that will help keep you organized nutrition-wise while at home and on the go. Meet your new favourite TakeAlongs.
Available in packs of up to 60 containers with room to hold up to five cups of food, the Bento box style of the TakeAlongs Prep Containers compartmentalizes your meals while reducing the amount of clutter in your kitchen cabinets.
Really, it's a win-win situation – you can have pre-portioned, heat and eat meals in BPA-free containers at the ready all week long. Plus, Rubbermaid TakeAlongs have Quik Clik Seal lids that snap tight for mess-free, long-lasting leftovers that keep just as well in the freezer. 
Better yet, you can throw them in the top rack of your dishwasher to save on time. The same goes for Rubbermaid's TakeAlongs On the Go Meal Prep containers that are made in two eye-catching shades of blue, which make your kids' lunches easy to spot in a crowded fridge.
Designed for a variety of foods including entrées, sandwiches, sides, and snacks, TakeAlongs On the Go containers keep things separated for picky eaters. However, they also serve as perfectly-portioned meal prep containers for adults. 
The ridged lids on the Rubbermaid TakeAlongs allow for easy stacking in the fridge and stocked cabinets. They're sturdy and durable, making them ideal for long school days and nights when absolutely everything goes into the dishwasher. 
During COVID-19, TakeAlongs On the Go containers make gifting a homemade meal to a friend, neighbour or senior an easy task. Simply split your bounty up and drop it off at a socially-acceptable distance. 
Things we're storing in ours:
TakeAlongs Meal Prep Containers and On the Go containers are available at major retailers. For more information please visit https://www.rubbermaid.com/mealprep-CA-EN.html.
Last modified: February 23, 2021