All By Myself is and forever will be one of the greatest songs ever written. Most are familiar with Celine Dion's version, likely because she made it sound like her own. Her conviction is unmatchable and she makes you feel every word. It's perfection. Eric Carmen originally recorded All by Myself in 1975 based on the second movement of Sergei Rachmaninoff's Piano Concerto No. 2, used to underscore the 1945 British film Brief Encounter. Who knew?
Since its release, All By Myself has been covered hundreds of thousands of times. Jewel's rendition is the background music in a pivotal scene in the movie Clueless – as Cher strolls through her Beverly Hills neighbourhood, she stops in front of majestic fountain and realizes that she's in love with her ex-stepbrother, Josh. The fountain spotlights flicker on simultaneously and water triumphantly shoots up behind her. It's a major movie moment that All By Myself intensifies.
Though the scene's nostalgia has the ability to hit you right in the feels, being all by yourself isn't something you want to be all day, everyday. However, being all by yourself for a few hours is a necessity. Learning how to be all be yourself is a survival skill. It's synergistic magic for mind, body and soul.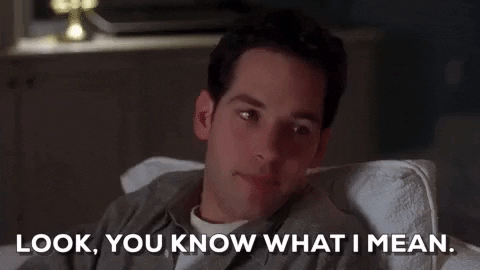 FOMO < JOMO
What if I told you that alone time sparks creativity? Void of distractions, our mind is able to explore ideas and thoughts. Spending time alone also increases mental strength, productivity, and reduces the risk of falling into a depression. Organizing thoughts becomes easier, especially when it comes to figuring out what truly makes you happy. Ultimately, spending time alone helps you prioritize your life. 
Speaking of priorities… remember the first time you didn't get invited to a wedding or a birthday party? The disappointment was crushing. Remember when you pulled all-nighters in university so that you wouldn't miss a night out with your girlfriends? The exhaustion was never ending. These are reasons why I'm forever grateful for the moment that my fear of missing out (FOMO) was replaced with joy of missing out (JOMO), because there's something incredibly empowering about saying no and listening to what your body and mind truly need. Most of the time, it's rest. 
How-to Do You
The self-care movement has helped popularize JOMO, starting with the recognition that taking time for yourself is pertinent to a healthy lifestyle. Clinical Psychologist Agnes Wainman defines self care as something that refuels us. In order to be good to others, we need to be good to ourselves first. Acts of self-care can range from getting a good night's sleep to making sure you've eaten enough throughout the day. Self-care is setting boundaries, knowing your limits, and seeking strategies to manage stress. Self-care is getting to know yourself and loving who that is. But first, you must learn to be comfortable all by yourself. Now, sing it with me!
No One Said It Was Easy
Being alone can be overwhelming and scary. It forces you to be present and can make you think about things you've been trying to avoid or suppress. You may come to the conclusion that you need some guidance or support in the process, and seeking the assistance of a therapist, psychologist or counsellor can be a big step. Remember: there's no shame in asking for help when you know you need it. There's only strength and clarity in being able to admit it.
Most of all, finding time to be alone can be hard. A long commute on public transportation, a house full of kids, or a workplace without a break room can pull you in a million different directions. They can take up more hours in a day than you think you have to give. Truth is, there's always time for you if you want to make it. Listen to a podcast on your drive to work, read a book on the subway, go for a walk on your lunch break, or meditate for five minutes with the door closed at home. Wake up thirty minutes earlier to stretch before getting dressed, take a bath before bed, or unplug from social media for a day. Together, these small gestures of self-love and care can add value to your life.  
And if you find that you need even more time to yourself, mental health days exist for a reason. Please, take them. To be the best mother, daughter, sister, wife, partner, friend, and employee you can be, you need to rest, recharge and reconnect with yourself.  

Lean On Me
So, maybe Eric Carmen and Celine Dion had it wrong? Maybe if Cher spent a little less time with Dionne and her friends, she would've realized that she loved Josh sooner? Although, I like to think that humans are meant to be social beings. We seek connection for a reason. We need friends and family to build and develop relationships with. We need companionship, interaction, and communication. But, in order to have it all, we need some time to ourselves too.
Last modified: February 5, 2020