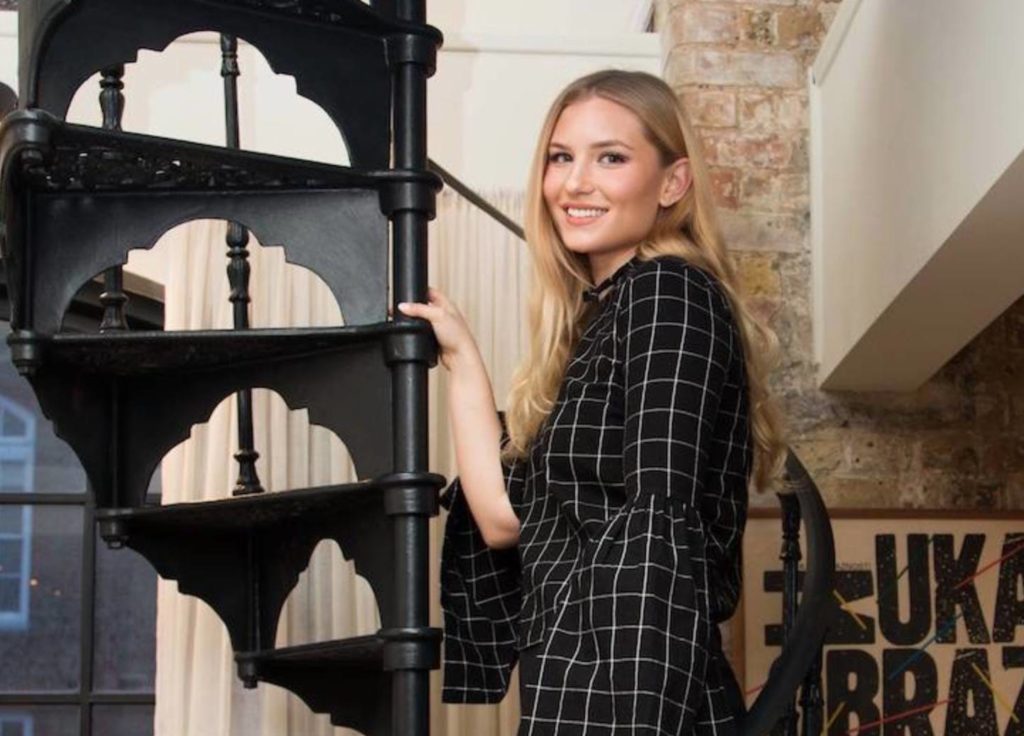 As a group of women working towards common goals for STYLE Canada's brand and business, we understand the value of peer support in the workplace. So, after our last Supper Club at Soho House, we decided to bring like-minded women in business together and feature them in an ongoing series: #LeadingLadies. Here's hoping that we'll see you at our next Supper Club. Keep your eyes peeled on our events page for more details.
Drew Evenson – Fashion tech entrepreneur, luxury consignor, philanthropist and earth steward
Location: London
Industries: Fashion, tech
Rites is a digital, donation-based luxury consignment company that turns your pre-loved clothing into funding for your favourite charitable cause. Find out more here.
SC: Where did the name 'Rites' come from? What's the meaning?
DE: The name Rites is derived from a 'rite of passage'. With the new wave of conscious consumerism, the act of consumption should be… ceremonial. Being a little more thoughtful about your purchases and a little more self aware can make such a big impact.
SC: How do you select the charities you work with?
DE: Right now we're working with the Lady Garden Foundation, which raises funds for research of gynaecological cancers, and the Walkabout Foundation, which provides wheelchairs for people with mobile disabilities around the world and funds research in finding a cure for paralysis. We're expanding our charity network to cover a wide range of issues from addiction and homelessness, to cancer and environmental issues. We want anyone to be able to shop for a cause that resonates with them and on the flip side, the person donating their items can feel good knowing the funds from their pre-loved items are going towards a cause close to their heart.
https://www.instagram.com/p/B6YkYtegYV9/
SC: How did you come up with the idea for Rites and why is it important to you?
DE: It's kind of a winding road of experiences which created a perfect storm. I have a background in charity and have done some stuff with The Shoebox Project and Out of the Cold in Toronto with my mom who's super involved in giving back. When I moved to London, I started to help out here and there with various causes. My co-founder in Rites, Meg, has a background in sustainability. Helping others is always when I feel most fulfilled, inspired and empowered. When Meg and I did a course through Allbright, I realized I would never be satisfied with my career unless I was doing something that helped others and made a difference.
So, with my extensive background in fashion e-commerce paired with my desire to help others, my co-founder and I began fleshing out the idea for Rites. I thought, if we can get people involved and excited about the opportunity to give back who're already selling their luxury items online or donating their clothes to high street charity shops, we could make a difference using their existing consumer habits. We could really be onto something.
SC: What is the importance of style in your everyday life?
DE: I think style is just really about your personality. It's really innate. I think that you can be stylish without being fashionable and I think that having good style is so much about attitude. I've never wanted to be a fashionista, I just want to be stylish. I think French women are so stylish because they find what works for them and their body and just run with it. There's this magical feeling you get when you're in an outfit that you love. You know what I mean? You could be in the most gorgeous outfit and if you don't feel good in it, it's going to show. So, it's a lot about what makes you feel attractive and what makes you feel confident, which isn't always black and white either. On the contrary, you can be in something horrendous, but if you rock it and it feels right…
SC: Can you tell us about what it's like to be a Canadian living in London?
DE: London has my heart right now, but I'm such a proud Canadian. Moving abroad really gives you an understanding of how lucky we are to be raised in such an amazing country and how warm the people truly are. When you meet another Canadian, it feels like home.
This interview has been edited and condensed by STYLE Canada. 
Last modified: May 26, 2020