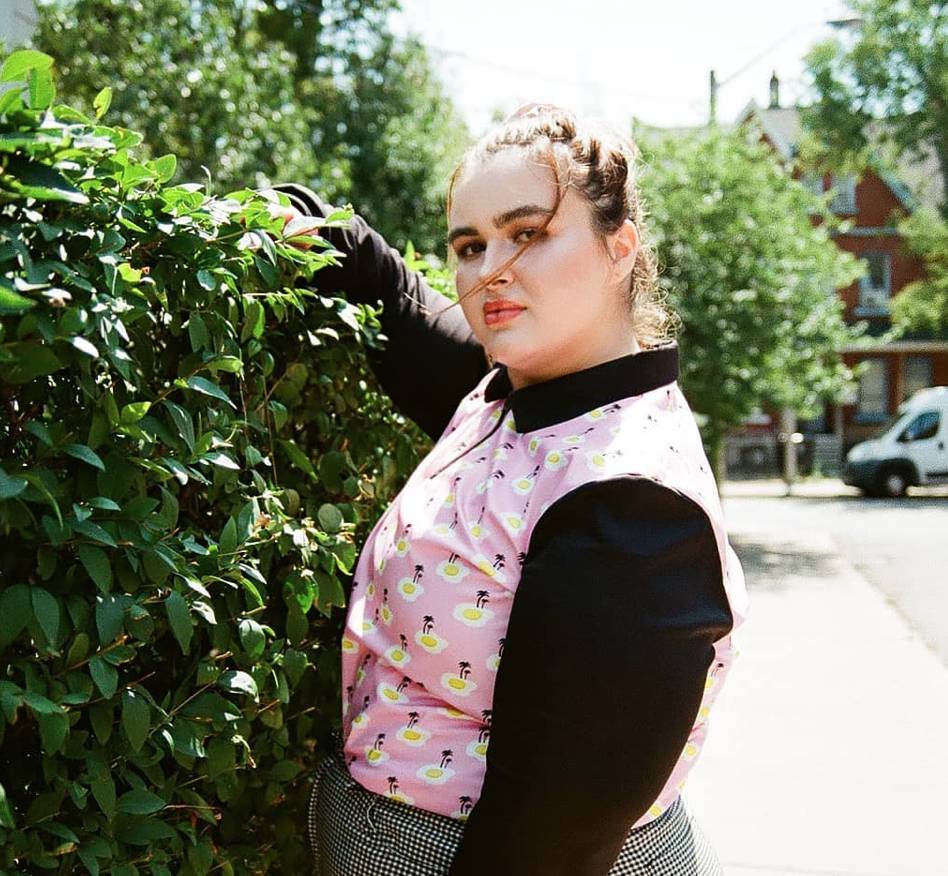 When we think about self-care, a face mask, bubble bath, and a crisp glass of wine come to mind. Though the act of enjoying any one of those things (or all of them together!) count as valid practices of self-care, we tend to neglect the most important of all when its needed most: self-love. When we think about self-love, confidence in ourselves and true affection for our body, no matter its size, help define the term's meaning. That said, neither self-care or self-love are easy to achieve. Especially when it comes to finding clothes that make us feel beautiful and comfortable in our own skin.
Thankfully, an ever-growing number of Canadian brands are becoming increasingly aware of this, gearing their missions toward inclusivity and body positivity. Here's five to keep on your radar in 2020.
 1. Liberté
Liberté, founded by Amber Tivoller, offers stunning lingerie for cup sizes 32C to 38H. Unable to find good quality, supportive, and flattering lingerie in her size, Tivoller set out to give women the 'non-conformist comfort' they deserve. We're so here for it.
https://www.instagram.com/p/B967MsvggHA/
 2. Ninety Eight
Toronto-based Ninety Eight's clothing is made in Canada and covers a wide range of occasions. Comfortable and easy to refresh with a 'Dry Clean Never' promise, their size range compliments six defined body shapes: circle, hourglass, triangle, inverted triangle, rectangle, and 'classic'.
Wondering about the name? Well, Ninety Eight caters specifically to the 98 per cent of women who won't grace the cover of Vogue.
https://www.instagram.com/p/BhRTTp_BNE3/
 3. Hayley Elsaesser
Known for her eccentric prints, Hayley Elsaesser's clothing is not only popular amongst celebrities like Miley Cyrus and Katy Perry. Elsaesser's quirky designs are making a major impression on millennials who rank being unapologetically bold high in their personal style manifesto. We can't get enough!
https://www.instagram.com/p/B-ceVz8FVBO/
 4. Lesley Hampton
Lesley Hampton had somewhat of a nomadic upbringing as a person of both Anishinaabe and Mohawk heritage. She draws inspiration from both groups and her experiences to create unique designs that embody culture, identity, and inclusivity, with the purpose of expanding the definition of beauty. Through her work, Hampton raises awareness about mental health and advocates for body-positivity.
https://www.instagram.com/p/B9nu9XYhYxh/
 5. Sympli
Sympli's mission is simple: to create comfortable, versatile clothing for women no matter their age, size, or shape. With endless mix 'n match possibilities, the brand's pieces effortlessly integrate into any wardrobe and are made in Canada from start to finish.
https://www.instagram.com/p/B8cAvVvFFDa/
Last modified: May 14, 2020