April 5, 2022• bySTYLE Canada
We sat down with the Execuitve Chef at Langdon Hall, Chef Jason Bangerter, to learn more about his life as a chef and his process of creating "Langdon Hall: A Cookbook".
Q: With the release of Langdon Hall's first ever cookbook, what has been the most surprising or unexpected moment so far?
The biggest surprise has to be the overwhelming response to our cover reveal and the pre-sale. The book hit #1 best seller on Amazon in only a few hours.
The first time I held a hard copy I was moved. I knew the book would be beautiful, but I had no idea it would be as beautiful as it is. The book is a stunning account of the cuisine, terroir and the people of Langdon Hall. It is as magical as an in-person experience at Langdon Hall
Q: Do you have a favourite recipe featured in the cookbook? If so, why?
That's like asking a parent if they have a favourite child… I love all the recipes! However, the recipe that has been asked about the most is my truffle soup – yes, it's in the cookbook!
What's now known as my signature truffle soup was the first dish I created after becoming Chef de Cuisine at Auberge du Pommier in 2005. It has been in high demand every day since and has a cult following. According to many, it's addictive and even life-changing!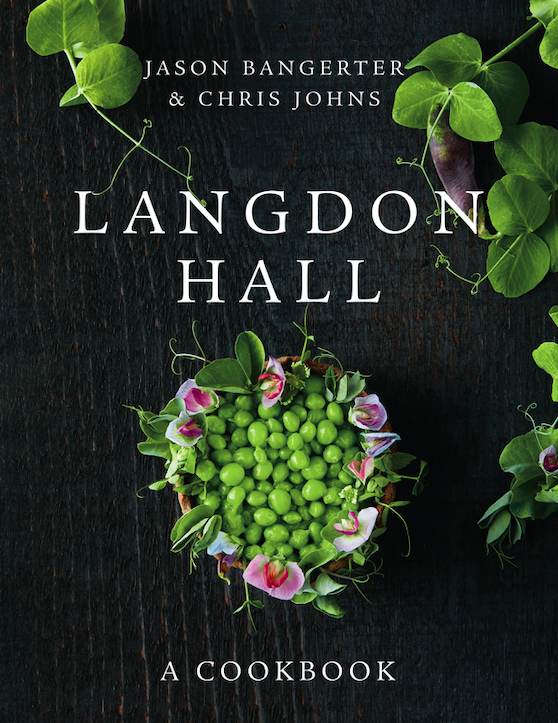 Q: Having moved around the globe a few times, where is your favourite place to live or visit- food wise?
I love visiting anywhere and everywhere. Recently I traveled to Tequila – it was my first time in Mexico and the fresh ingredients, vibrant flavours and incredibly delicious cuisine was mind blowing.
I also adore Italian food. I would be very happy visiting Tuscany for a food trip. I am actually sitting on a plane while I write this, flying to San Diego from Los Gatos. I'm on a California coast and have had the opportunity to dine at eight Michelin-star restaurants in the last four days and two of the world's 50 best restaurants.
Q: Why is using local ingredients and promoting regional growth so important?
I am a strong believer that the closer you are to the ingredients, the better the ingredients perform. There is nothing as delicious as a leaf, root or fruit freshly plucked from the earth or a branch. You can't beat the freshness – it's intoxicating how alive ingredients are at their freshest.
I also believe in supporting our local economy, community farmers and artisans. It's important to me to build relationships that inspire collaboration and growth.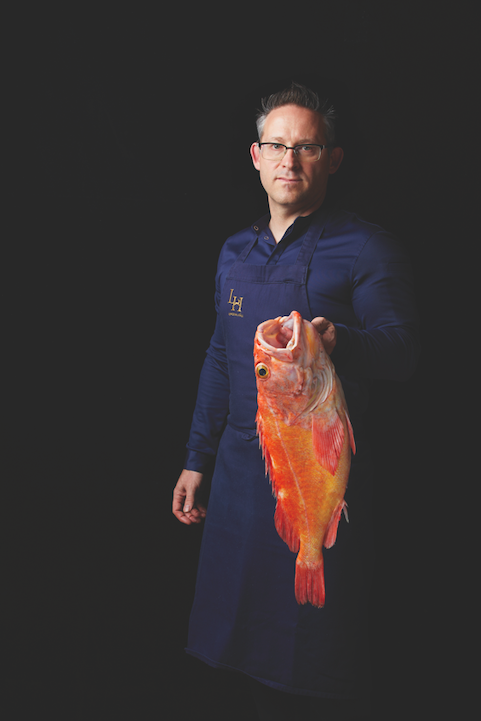 Q: You have been the Executive Chef at Langdon Hall since 2013, what has been your biggest accomplishment since joining the team?
I've had so many wonderful accomplishments and opportunities as the culinary director at Langdon Hall. In my first year, I was presented with the Relais & Chateaux International Rising Chef Award and was invited to represent Canada on Relais & Chateaux's World Culinary Council.
Since 2013, I've received the National Pinnacle Award for Chef of the Year, received the Outstanding Chef Award from Dine Magazine, been crowned Iron Chef Canada champ, earned the title of Best Farm to Table Chef, and received the Slow Food Hero award. Langdon Hall has also been named the 4th Best Restaurant in Canada by Canada 100 Best. I'm so proud of each achievement.
I am blessed with a wonderful place to create and grow – plus, I have an incredibly talented and supportive team.
Q: Where do you see yourself in five years?
I'd like to continue to grow to reach new heights in my career. I'd love to see our team achieve a Michelin star, land on the World's 50 Best list and hit the top 3 in Canada's 100 Best. I know we have what it takes and it is wonderful to see our efforts recognized. Who knows, maybe even publishing a second cookbook?