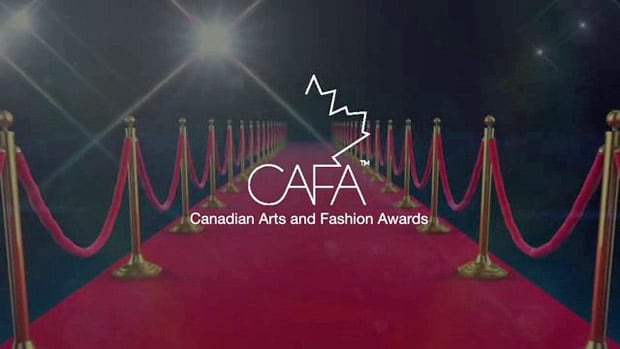 Founded in 2014 to celebrate emerging talent and outstanding achievement in the Canadian fashion industry, the CAFA Awards have given new kids on the block a national platform.
This year, winners were honoured throughout an hour-long show broadcasted live from Toronto. The seventh annual Awards Gala was hosted by award-winning Canadian actress Amanda Brugel who's known for work on The Handmaid's Tale, Kim's Convenience, and Workin' Moms. 
Among the roster of event sponsors, Canadian fashion retailers Joe Fresh, Simon's, and Hudson's Bay showed their support for the nominated designers, models, image makers, stylists, beauty artists and influencers.
Notable winning titles were awarded to Stacey Anderson of KENT Woman (The Tricon Sustainability Award) and Indigenous designer Lesley Hampton (The Fashion Impact Award).
Honourable mentions went to RVNG (The Swarovski Award for Emerging Talent, Fashion) and Brass & Unity (The Fashion Impact Award).
To browse a complete list of 2021's winners, tap or click here.
Last modified: May 20, 2021