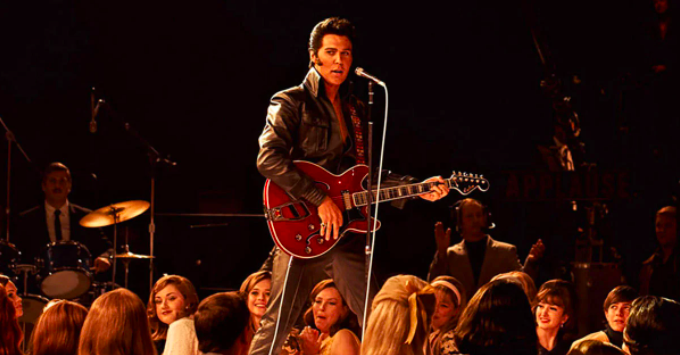 Having fun in the sun is great but sometimes it can be too hot to handle. If you need a break to cool off, the theatre is where you should be headed. Grab a bag of popcorn and a drink to enjoy some of these new releases in June.
ELVIS
Premiered at the 2022 Cannes Film Festival, Elvis is a biographical musical film of the legendary rock and movie star, Elvis Presley, played by Austin Butler. This film shares the journey of Elvis' career and life as well as his relationship with his manager Colonel Tom Parker, played by Tom Hanks
Lightyear
Pixar released a spin-off of the Toy Story film series called Lightyear. Voiced by Chris Evans, we learn about the origin story of Buzz Lightyear, who was the inspiration of one of Andy's favourite action figures.
The Black Phone
This supernatural horror film, starring Ethan Hawke, follows a young basketball pitcher, Finney Shaw, who is kidnapped by a serial killer dubbed The Grabber. Finding himself in a soundproof room and disconnected phone, Finney learns of the phone's ability to transmit the voices of previous victims who want to help him escape.
Jurassic World Dominion
Completing the Jurassic World trilogy, Jurassic World Dominion brings back the crazy wonders of how humans and dinosaurs can coexist in one world. The film takes place 4 years after the destruction of Isla Nublar, where Owen and his peers try to recover and reshape the future as they share a planet with history's more fearsome creatures.
Love, Victor Season 3
If you would prefer to binge-watch a show, Love, Victor is a great choice. This teen comedic drama series comes to an end as Victor nears his high school graduation. Learning a lot of lessons about life and himself, Victor takes on one last adventure before closing this chapter of his life.
Marvel Studio's Ms.Marvel
Another show to look out for is Ms.Marvel, the latest addition to Phase Four of the Marvel Cinematic Universe. This mini television series is about Kamal Khan, a stan of Captain Marvel, who tries to find her place as a 16-year-old high school student until she gains her own superpowers.
Last modified: June 1, 2022