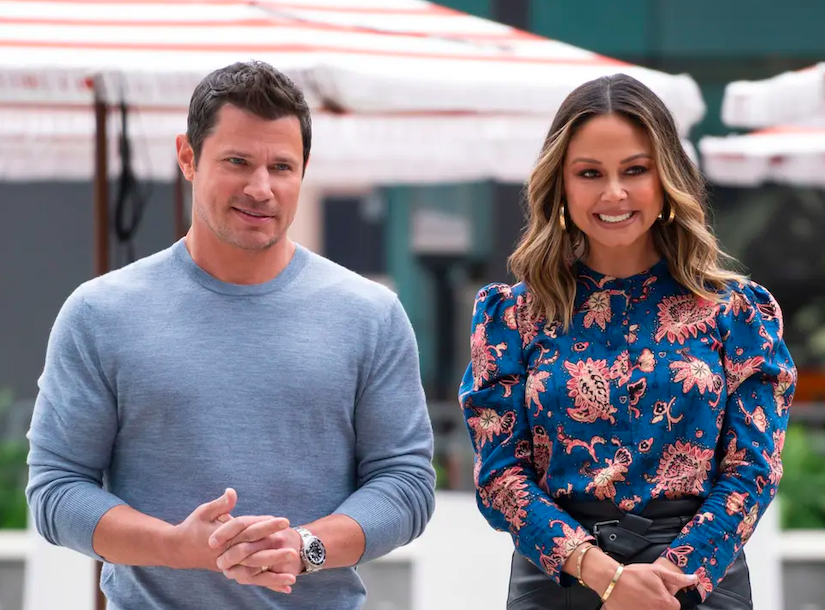 April has brought endings to a few of our favourite Netflix original shows like Ozark and Grace and Frankie, but they are also bringing some more reality drama for us like The Ultimatum and Selling Sunset's new season. We also can't forget about the box office with the next Fantastic Beasts: The Secrets of Dumbledore that came to the big screen this month! If you need some ideas for your next movie night or television show, scroll below and check out what we're loving.
Fantastic Beasts: The Secrets of Dumbledore
Professor Albus Dumbledore knows the powerful, dark wizard Gellert Grindelwald is moving to seize control of the wizarding world. Dumbledore entrusts magizoologist Newt Scamander to lead an intrepid team of wizards and witches.
The Ultimatum: Marry Or Move On
Nick and Vanessa Lachey encourage couples to put their love to the test while having encounters with other potential matches.
Selling Sunset: Season 5
Selling real estate in the Los Angeles market can be glorious, given the area's sunny location and abundance of the rich and famous living there. It can also be cutthroat as agents fight over clients and properties.
Ozark: Season 4, Part 2
A financial planner is on the move after a money-laundering scheme goes wrong, forcing him to pay off a substantial debt to a Mexican drug lord in order to keep his family safe.
Grace and Frankie: Season 7, The Final Episodes
Grace and Frankie have been rivals until they learn that their husbands have fallen in love with each other and want to get married, then they start to rely on each other.
Last modified: July 26, 2022