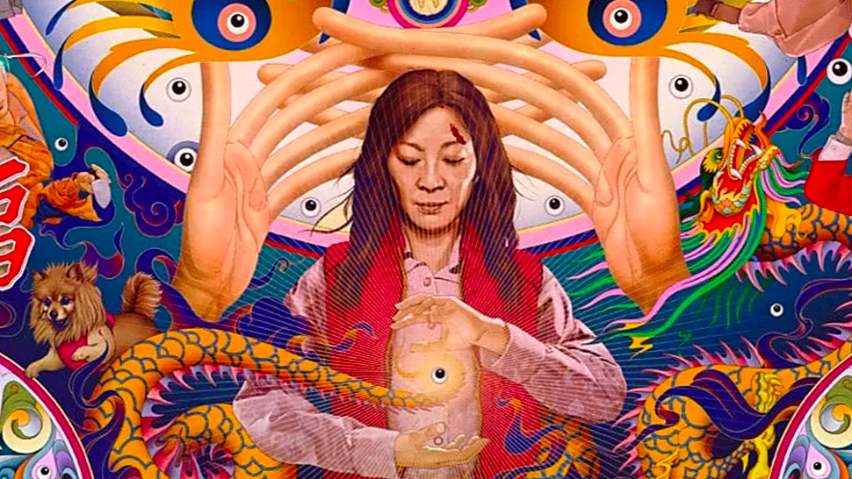 As things are going back to normal, we are finally getting all the shows and movies that were delayed because of the pandemic. With new favourites like Heartstopper and Everything Everywhere All at Once, or revisiting our favourite characters from Stranger Things and Top Gun: Maverick, there is always something to watch no matter what genre you like! Here's a list of some popular television shows and movies to watch in May, whether you want to head to theatres or enjoy them from the comfort of your own home.
Everything Everywhere All at Once
Still strong at the box office, Everything Everywhere All at Once is a blend of action and comedy. We travel along with Evelyn Wang, who finds herself juggling the task of taking care of her family and having to connect herself to a parallel universe in order to save the world from destruction.
Heartstopper
Based on the webcomic and novel by Alice Oseman, Heartstopper is a coming-of-age romance show. Following the unlikely friendship of Nick and Charlie, two young schoolboys, we discover that maybe there might be something more between the two.
Dr.Strange in the Multiverse of Madness
Spiderman: No Way Home left the fandom speechless and now we are given the release of Dr.Strange in the Multiverse of Madness. After casting a forbidden spell that opens the multiverse, Dr.Strange and his team encounter a threat that may be too big to handle.
Stranger Things Season 4
After 2 years of waiting, Stranger Things has released the first part of season 4. Being split up for the first time, we follow our group of friends who face the aftermath of the Battle of Starcourt and their journey as students.
Moon Knight
Another addition to the Marvel television series, Moon Knight has grown in popularity with its final episode which was released earlier in May. Discovering he has dissociative identity disorder, Steven Grant, a polite gift-shop employee, learns he shares his body with a soldier of fortune, Marc Spector. Follow them as they uncover the mysteries amongst the gods in Egypt as they each battle between their complex identities.
Top Gun: Maverick
36 years later, Tom Cruise is back again playing Pete "Maverick" Mitchell. As one of the Navy's top aviators, Maverick mentors a group of graduate pilots for a special assignment. Finding himself in a mission that demands the ultimate sacrifice, Maverick is forced to confront the ghosts of his past and his deepest darkest fearless.
Last modified: May 9, 2022