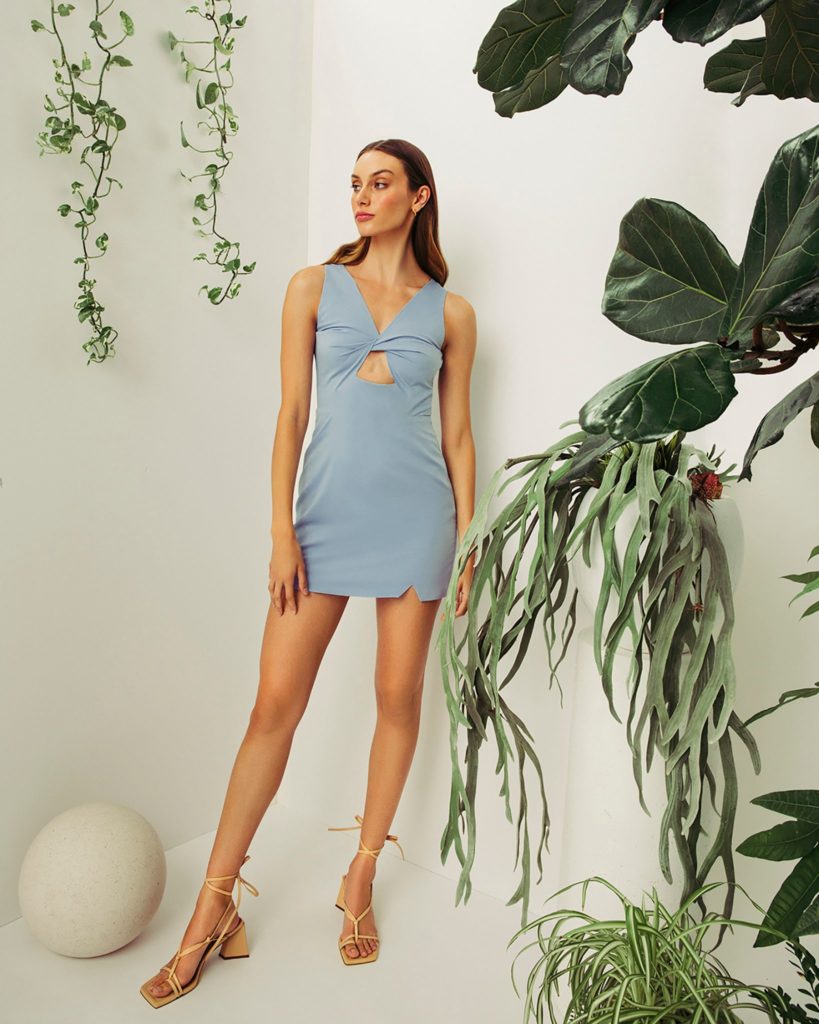 A testament to her unwavering love of bright colours, bold patterns and textures, Hilary MacMillan's Spring 2023 collection is a thing of beauty. Hilary's ready-to-wear styles are designed to bring a pop of colour into our day, and we're simply in love with each piece. Coming off her biggest year to date after foraying into 2 new categories (Home and Swim), a coveted Barbie collection and an exclusive pop-up in the heart of Yorkville – Hilary has so much to celebrate as she embarks on her 10th year as a designer later this year.
Here are a few of our favourites:
Blouson Belted Dress
The Blouson Belted Dress is designed with a warm, sunny yellow hue to brighten up your closet. This versatile piece has a full button front a waist-defining belt to style as a dress or wear open over your favourite tee and jeans. Perfect for Sunday brunches and Saturday afternoon strolls.
Pointelle Knit Dress
The Pointelle Knit Dress is a lovely midi length that's simply the perfect summer dress. With open knit detailing throughout it hugs your silhouette in just the right ways to feel comfortable while swaying to your favourite beats dancing in the moonlight with your besties. The ruffle sleeves and intrticate details are what we love about this piece.
Green Leisure Suit
The Green Leisure Suit is made with a super soft and cozy fabric that wraps you in earth tones that compliment any body. This leisure suit is the ultimate travel companion; wear it together or create a plethora of outfits when pulled apart. The wide leg pull-on pant is a classic style that we love for spring.
Plaid Cape Blazer
The Plaid Cape Blazer is a staple in Hilary's collections. Designed for those who love that sophisticated yet fashion forward look at home or in the office. The stretch ponte fabric ensures a comfortable fit, with it's lightly structured silhouette. With bold, eye-catching plaid, this blazer is sure to make a statement.
Last modified: March 20, 2023