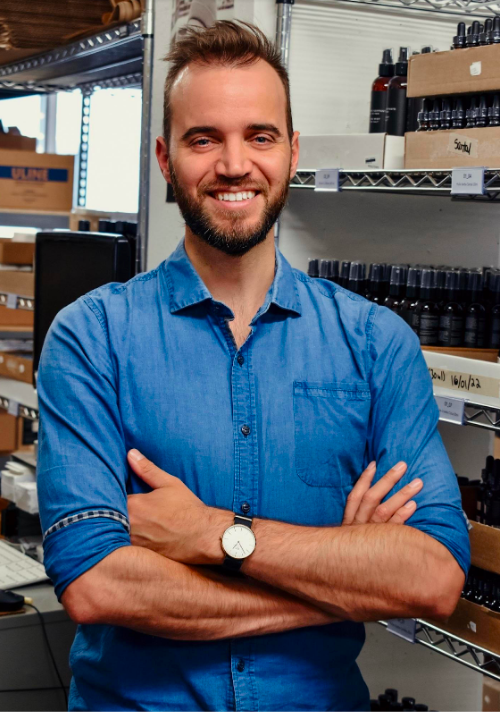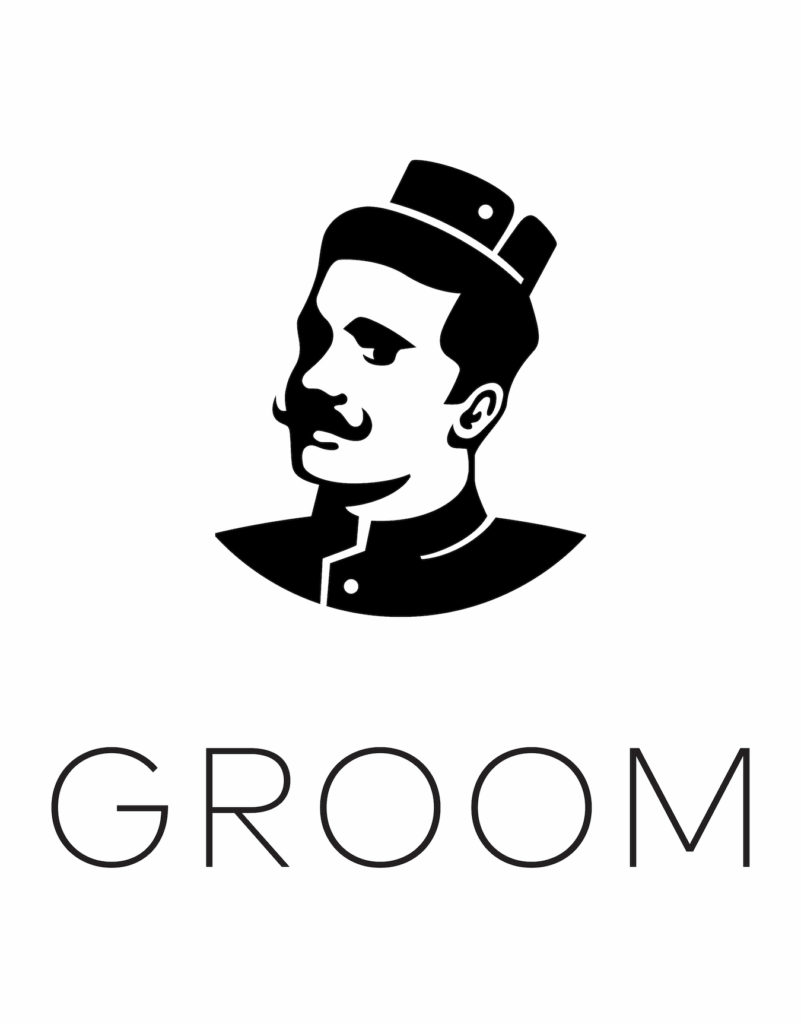 This summer, we're running our pop-up, The Edit, in the heart of Niagara-on-the-Lake. "We're so excited to be popping up this summer in our hometown of Niagara On the Lake! We've curated some of our favorite brands at a local and national level. Think of the edit as your chic general store. From fresh bouquets to chocolate cupcakes to the newest in fashion, beauty, and home we have something for the locals and tourists alike!" says Editor-in-Chief of STYLE Canada, Elise Gasbarrino.
The Edit will feature goods from local businesses as well as other Canadian vendors. Our The Edit: Behind the Brands series will take a deeper look at the founders of our participating vendors and their stories. This article features Les Industries Groom.
Julien Blanchard; Founder of Les Industries GROOM
Website: www.lesindustriesgroom.com
Instagram: @lesindustriesgroom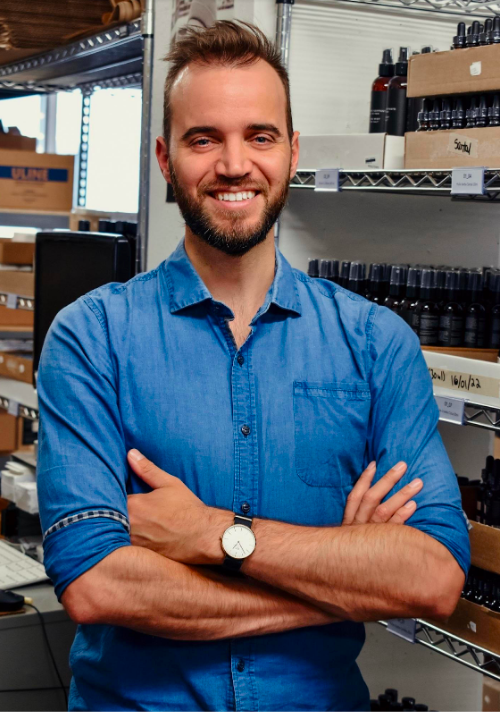 SC: Tell us a bit about yourself!
JB: "Hi, my name is Julien, co-founder of GROOM, among other things! I would describe myself as an easy-going, outgoing yet calm guy, keeping an eye out for meaningful links to everything – people, objects, art, places. My journey so far has been rather eclectic, with dives into literature studies, backpack travels, the food & drinks industry, and now a men's grooming brand! Every step makes for the journey."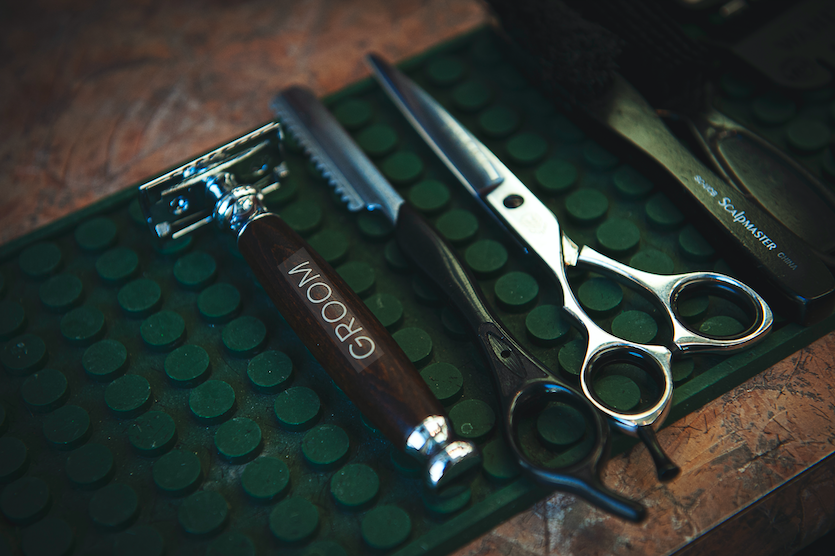 SC: Tell us the story behind your brand!
JB: "The shortest way to describe it is this: a brand founded by accident. Playing around making products catering to soon-to-be crazy popular beards meant a side project became a small business in a very short time. While this boon was a blessing, it also came with big questions to be answered quickly: what are the brand values? How to make this project sustainable? How to make it meaningful? The process was long and far from easy. However, placing sustainable values at the very core of the business was the result of this process: clean ingredients, a closely-knit team, and an inclusive message. This is GROOM!"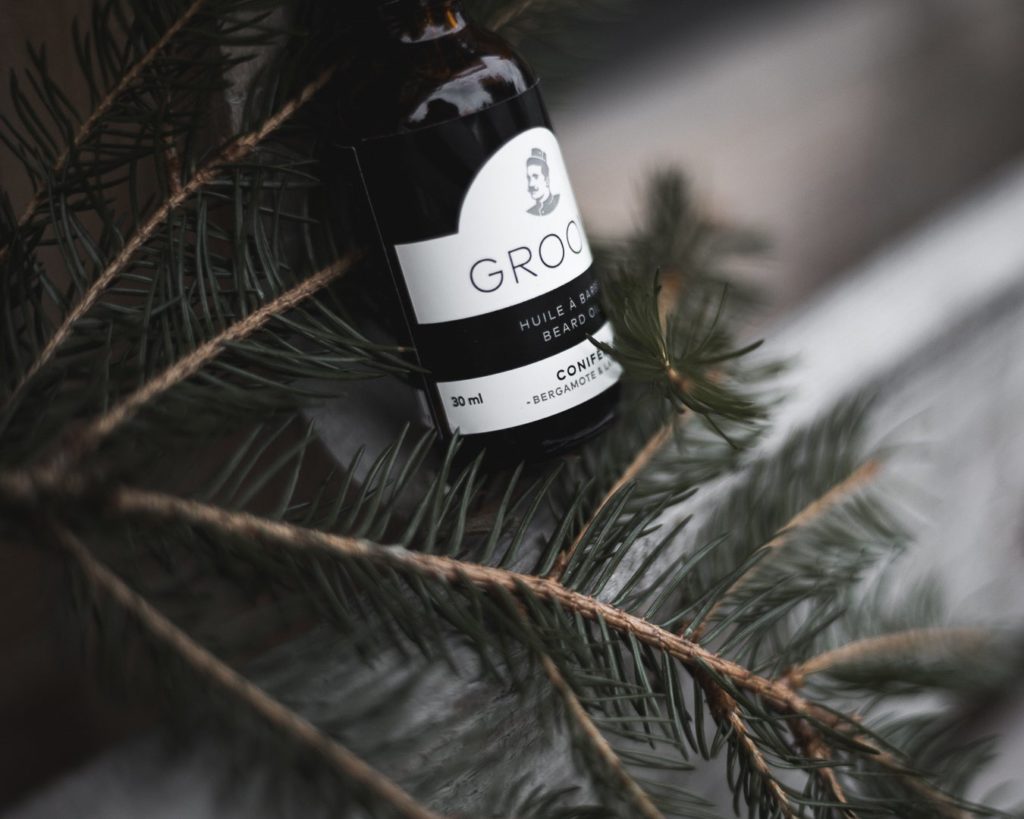 SC: What inspires you?
JB: "Nature would be the greatest inspiration. The cohesion of a landscape and the interactions of an ecosystem – balance and purpose. In my mind, this is the inspiration for a brand as it should be home to meaningful interactions between the components. In a brand that resonates, the products are merely the extension of the brand's meaning and values."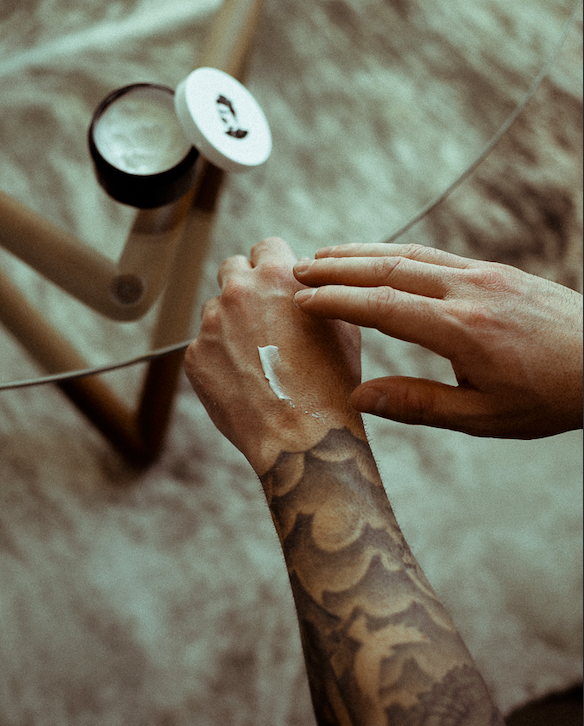 SC: What are some trends you noticed in men's grooming now that weren't popular a couple of years ago? Has anything surprised you?
JB: "A few things have happened lately in the world of men's grooming – it was an eventful number of years! The main thing would be the return of barbershop culture and the beard. This created a space for men to take care of themselves without the risk of compromising their masculinity. While the beard culture has its glory days behind, the idea that men caring for their looks – be it their beard, hair, skin, or all of the above – can do it without fear of judgment has remained, and that's a good thing! Another big thing to notice is the gender fluidity of both products and brands. The trend of nail polish trickling from bold gender statement to any guy's casual weekday outfit says it all!"
SC: What does 2022 hold for you?
JB: "For the past 4 years, the GROOM team has been hugely active in developing new products, making our line more relevant to a larger audience. If the "beard and barbershop culture" is what allowed us to exist, we aim at being a destination for every man's essentials made better and cleaner. In that respect, we have some new products in the works, especially in our skincare lineup. Another thing we are working on this year is getting the message across to more people. The social space is noisier than ever, so how do we reach new audiences and convince them that sometimes slowly-and-thoughtfully-made is better than a flavour of the week?"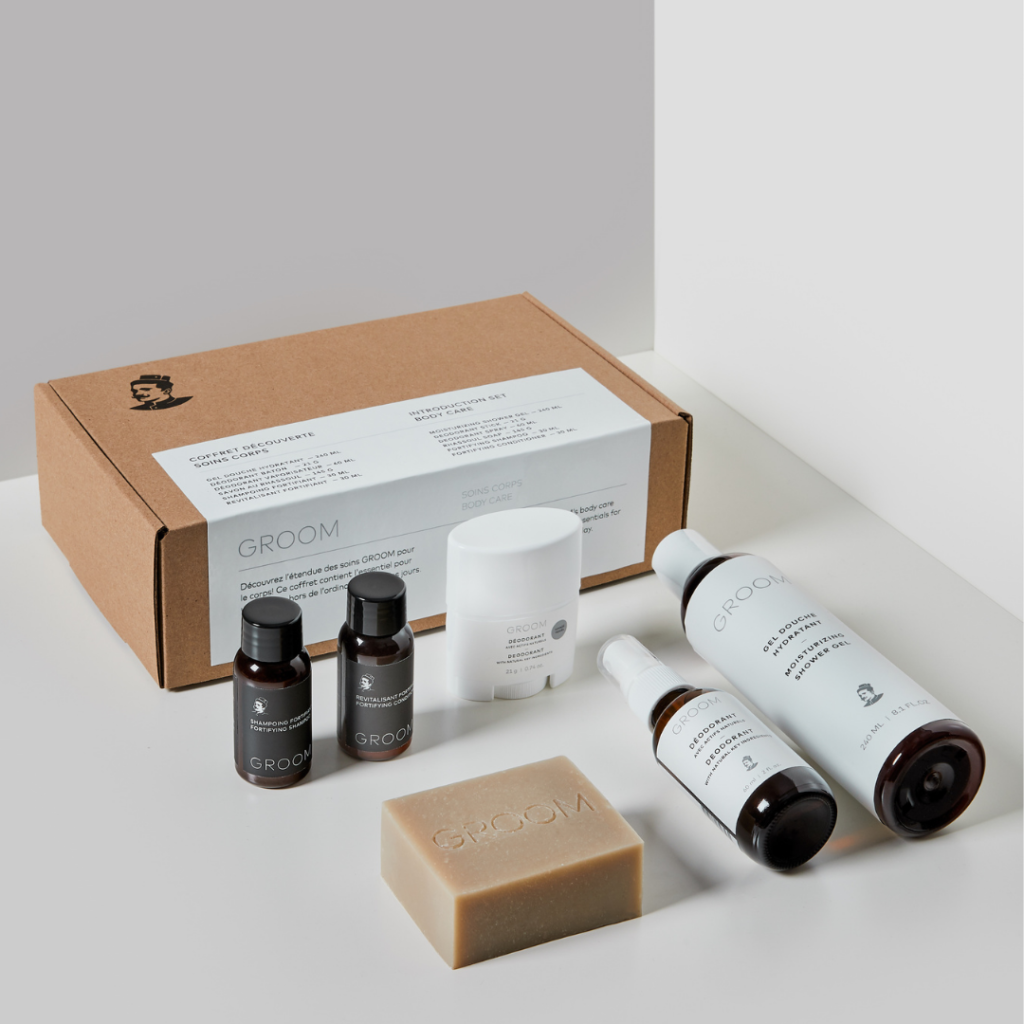 SC: And lastly, where's your favourite spot to vacation?
JB: "I mentioned nature as a huge inspiration, so it will be no surprise that it also is a destination for quiet times. Any spot where I can hear the cry of a loon on its lake is where my heart wants to be! I will be making my way to a few such spots this summer, as well as camping on the shores of the St.Lawrence River, where it takes a sea-like look, such as Tadoussac and Kamouraska. These edge-of-the-world places bring such peacefulness. In turn, it becomes an inspiration for the brand: let's make our work as meaningful as these places are, as well as become an advocate for them in our brand content."
Find Les Industries Groom at our pop-up happening in Niagara-on-the-Lake, at 1-233 King Street! For more information, visit style.ca/events
Last modified: July 26, 2022