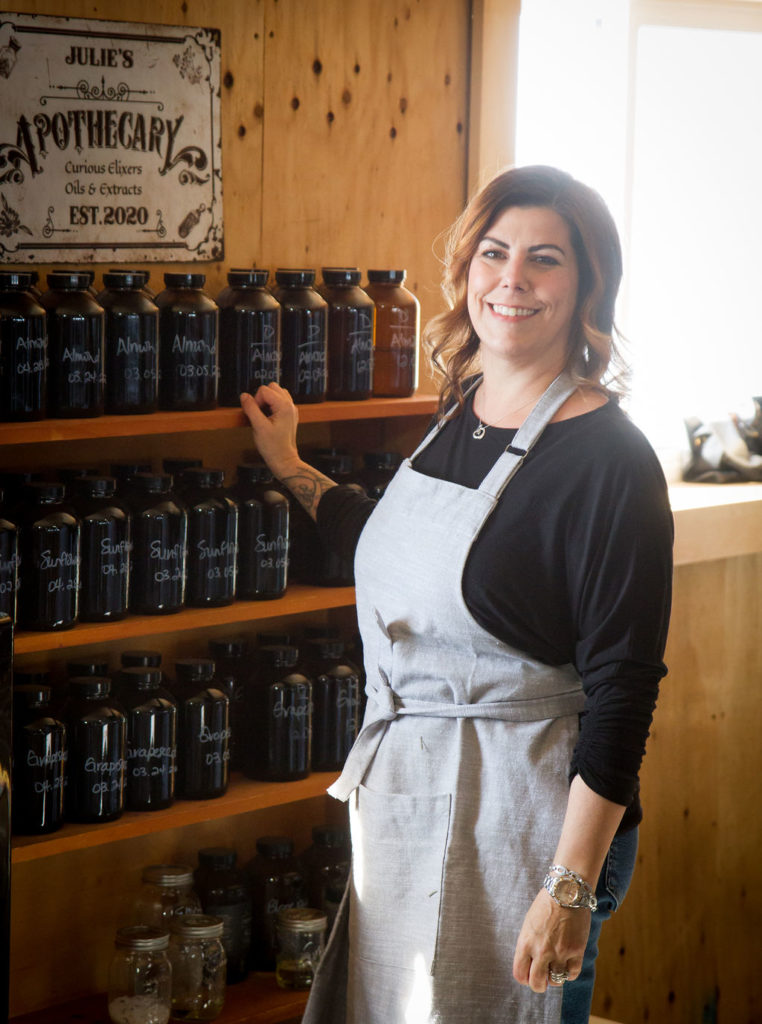 This July 1st, 2022, we're launching our pop-up, The Edit, in the heart of Niagara-on-the-Lake. "We're so excited to be popping up this summer in our hometown of Niagara On the Lake! We've curated some of our favorite brands at a local and national level. Think of the edit as your chic general store. From fresh bouquets to chocolate cupcakes to the newest in fashion, beauty, and home we have something for the locals and tourists alike!" says Editor-in-Chief of STYLE Canada, Elise Gasbarrino.
The Edit will feature goods from local businesses as well as other Canadian vendors. Our The Edit: Behind the Brands series will take a deeper look at the founders of our participating vendors and their stories, starting with Hereward Farms.
Julie Thurgood-Burnett; Founder & CEO of Hereward Farms
Website: www.herewardfarm.com
Instagram: @herewardfarms
Facebook: Herewardfarms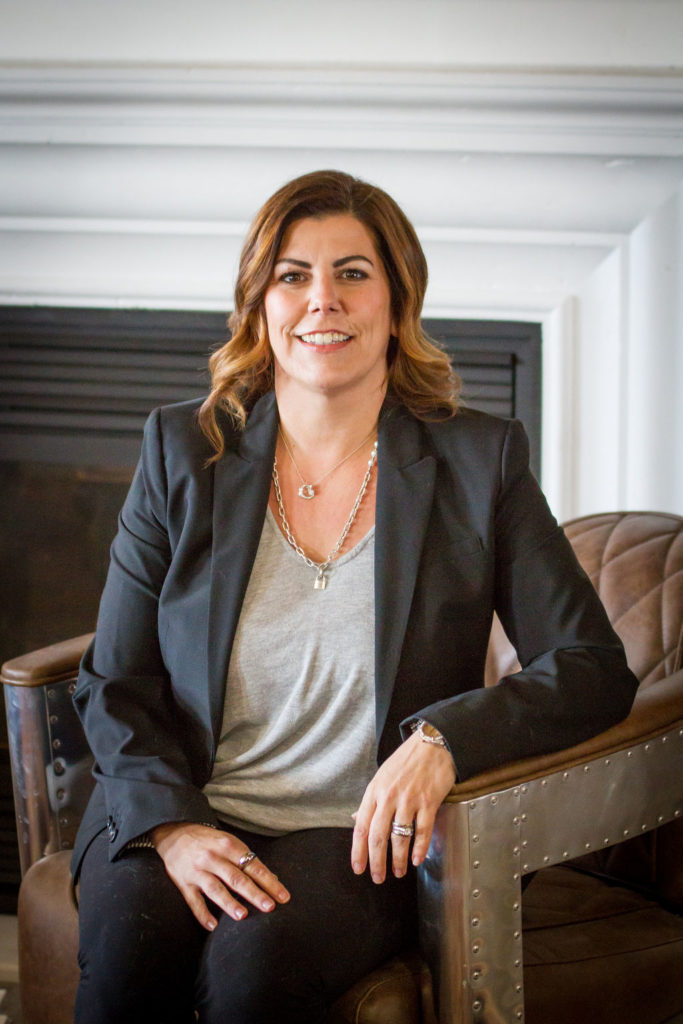 SC: Tell us a bit about yourself!
JT: "I am 49 years old, married to the smartest man I know (he is an Engineer) and have two kids – one 20 years old and the other 14 years old. Three dogs and two cats – I would have more if I could! I am very active in our community and sit on two boards while trying to run Hereward Farms and a couple of other companies we own. But Hereward Farms is my main focus these days.
I worked the 9 to 5 for many years for some of the largest companies in Canada – Dell, Zellers/HBC and McDonald's and always knew it wasn't for me. In 2017 I opened my own marketing agency and in 2018 created Green Monkey Creative with a partner. I always knew I had a five-year exit strategy, but I had no idea what that would be. And well, here we are – I sold my shares and am now full-time at Hereward Farms.
I went to school for marketing and cosmetology – and funny enough here I am concocting products after 20 years+ of being out of school. I would have never dreamed it or even guessed it."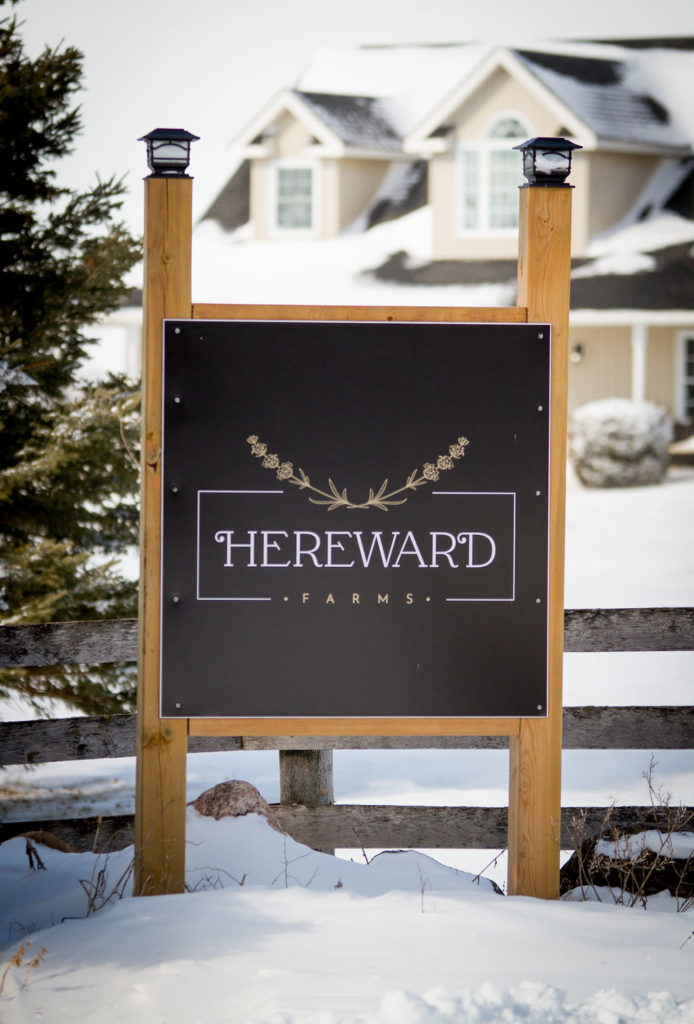 SC: Tell us the story behind your brand!
JT: "We are named after the Hamlet of Hereward that used to be here when my husband's ancestors arrived from Ireland. We thought it fitting to pay tribute to the land and to the heritage that surrounds us. My husband is an engineer, but truly a farmer at heart, so thank goodness for that. Between the two of us – with my marketing and creative background and his brains and experience in farming we made a great team."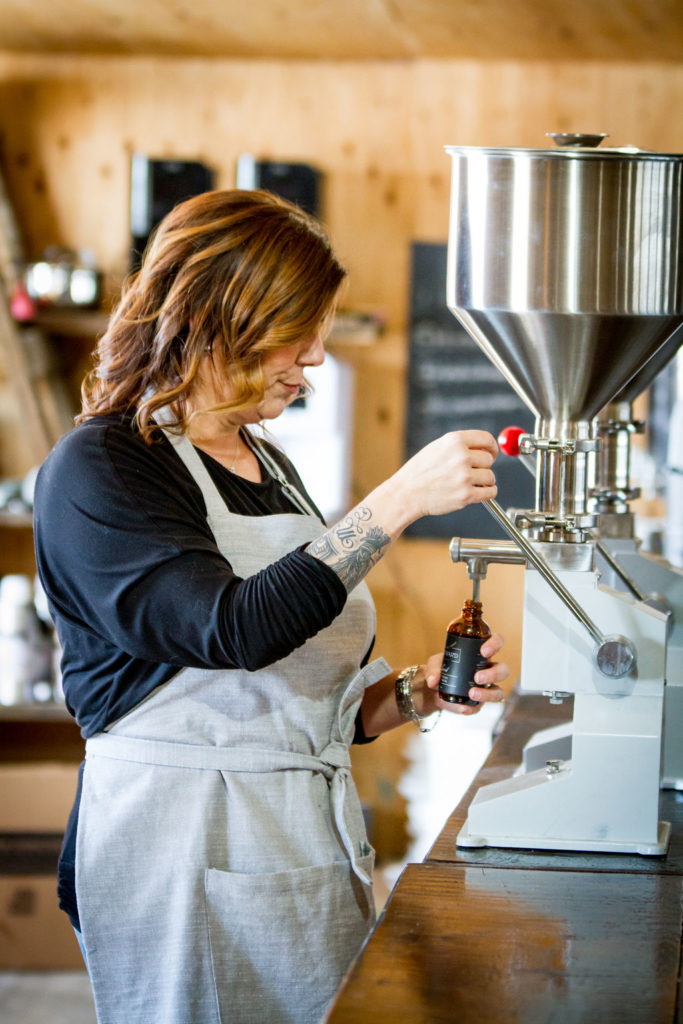 SC: What inspires you?
JT: "Oh, this is a good question. I am always reading and staying on top of trends, so I do get a lot of inspiration from that. But I get most of my inspiration from trying new things because I find that forges a path of a bunch of new thoughts or inspirations. I also get so inspired by my customers – their excitement or how they share their stories with me just fires me up.
I knew I wanted it to be all-natural and Canadian. I knew that I wanted to bring something to the market that is a rare find. Creating a truly farm-to-skin brand wasn't that difficult and creating products to fit this niche was pretty interesting and a lot of research went into each and every single product. I check trends and I also listen to what my customers are asking for.
I wanted the aesthetic to speak high-end but be affordable. I didn't want it to look homemade or not trustworthy. The biggest part of people having a connection to our brand I think is how I am always showing behind the scenes, and me being me – as well as highlighting the true stars of the show – lavender.
We are not like traditional lavender farms (or any agri-tourism farms for that matter) as we weren't doing this to draw people to our farm for profit. I know that the people that are coming here want to hear our story (or have heard it) – love our products and know how much care we put into them.
From when people walk in our doors and exclaim "OH MY GOODNESS IT SMELLS SO GOOD IN HERE" to the package they receive in the mail, all wrapped individually and with care – that is what matters to me."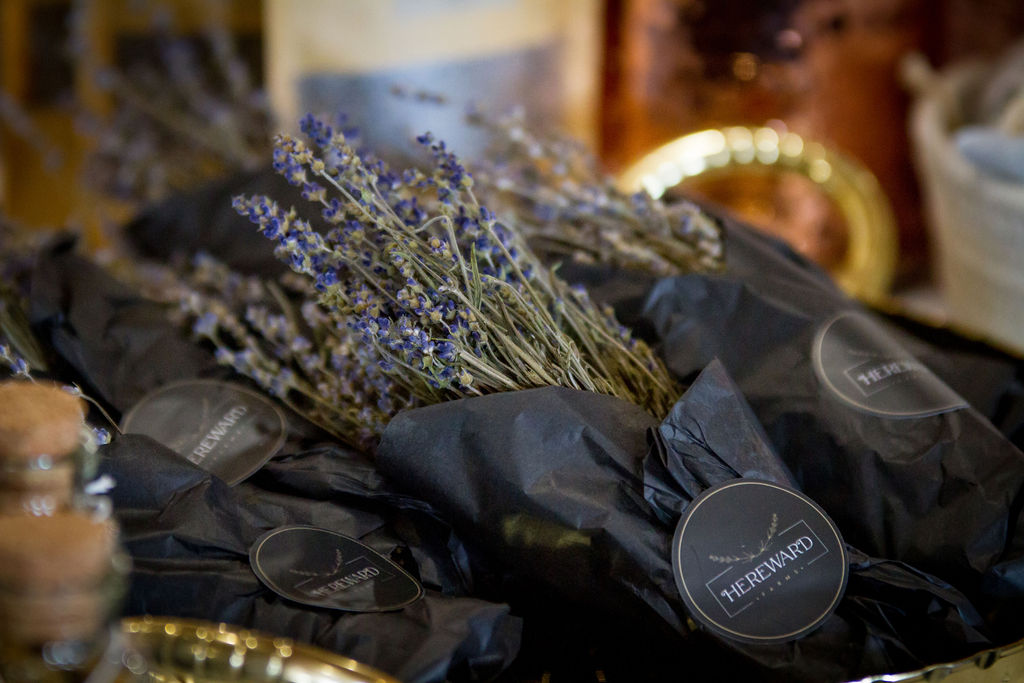 SC: From 40 to 6,000 lavender plants, did you imagine your brand to grow this big, especially in this pandemic?
JT: "It really did start on a whim, out of nowhere. I was a partner at a marketing agency when the pandemic hit – and no that didn't impact that business at all. We were running full hilt. However, my gardens were doing so amazing because we were working from home and spending more time here so I wasn't killing anything J. I was out on my back patio and wondered "I wonder if lavender would grow here?" – I can't tell you where that thought came from.
During the last two years, we have watched our business grow locally to now being across North America – and it took off so fast – so fast I had to sell my half of my agency because I couldn't do both anymore. I thought I had a couple of years of slow growth to adjust and work "part-time" but that didn't happen.
I never ever thought it would be this big – I had no idea. And I am still hanging on for the ride!"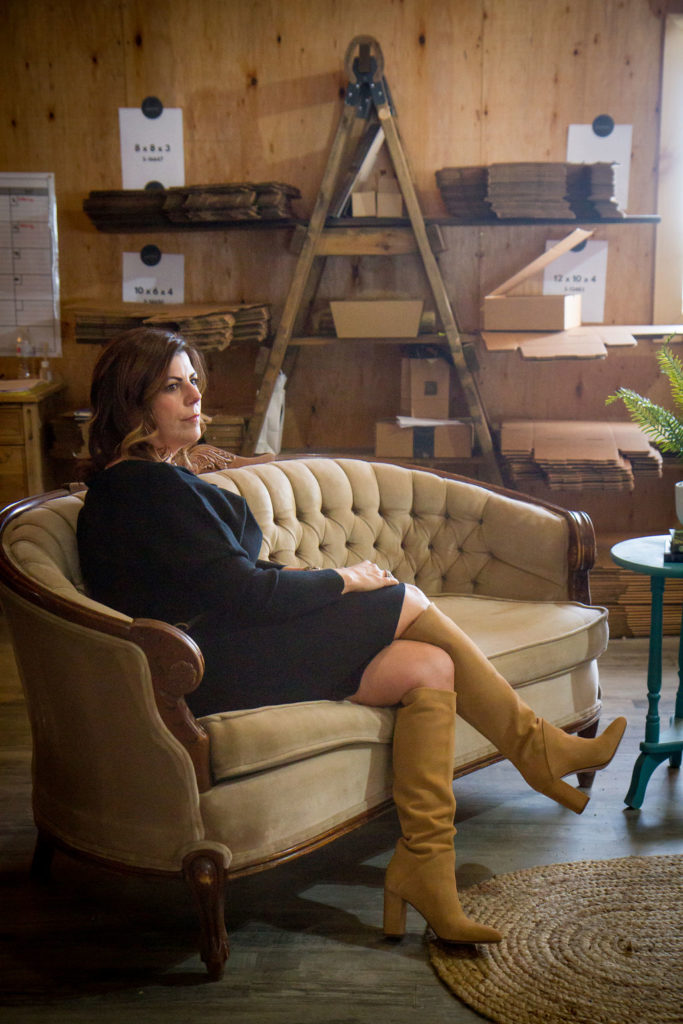 SC: What does 2022 hold for you?
JT: "This is truly our first full year with plants really that are anything to look at and enjoy. We have planned events and I hope to keep expanding across North America. My husband wants to be in more stores but I am not sure I am ready to give up the reins on our production or distribution yet – but I know it will come to that someday. I was never one to be able to answer "What is your three-year goal" during a job interview or review….so I am not sure what is in store for us even tomorrow. I just know I am staying in my lane, and holding on for dear life as we get taken on this amazing journey."
SC: And lastly, where's your favourite spot to vacation?
JT: "Oh gosh, I have a couple of spots that are my favourite – New York is definitely up there in my top three – but other than that it has to be Hawaii and Italy!"
Find Hereward Farms at our pop-up happening in Niagara-on-the-Lake, this summer! For more information, visit style.ca/the-edit
Last modified: July 26, 2022