With thousands of flights and events cancelled, Summer 2020 is looking a lot different this year. There will be no cruising along the Mediterranean, partying in Ibiza or watching the sunset in Seychelles. That said, we can use the next few weeks as an opportunity to explore the cities, regions and provinces we live in and support our local economies when they need it most.
Welcome to #SummerFridays on STYLE Canada: a stay at home travel series, if you will.
Since we can't get to Europe this year, we drove to the Canadian city that resembles it most: Montreal!
We have always loved the romance of Old Montreal and Hotel William Gray was the most perfect spot to experience it again.
A modern luxury spa hotel amidst the cobblestone streets, its the perfect weekend getaway to break up a summer at home.
Location, Location, Location
You can't get much better then the location of William Gray. It is directly in the heart of Old Montreal. Everything was accessible and walkable. Its location near Place Jacques Cartier is ideal and a quick walk to Basilique Notre Dame (sadly, it was closed) and not too far from shopping on Saint-Catherine Street.
Urban Hideaway 
The Spa William Gray is located inside the hotel. At 5,600 square feet, it provides guests with exclusive offerings, including high-end Gharieni spa beds.
Need a refreshing dip in cool water? You can book a time slot to wade in the picture perfect pool. Hotel guests receive a discount for the pool area as well.
Sleeping In Style 
Each room had a modern, clean aesthetic with delicious touches (we ate the most decadent chocolates upon entering).
Some little touches we loved include the mini fridge (to store our leftover croissants) and multi-jet shower.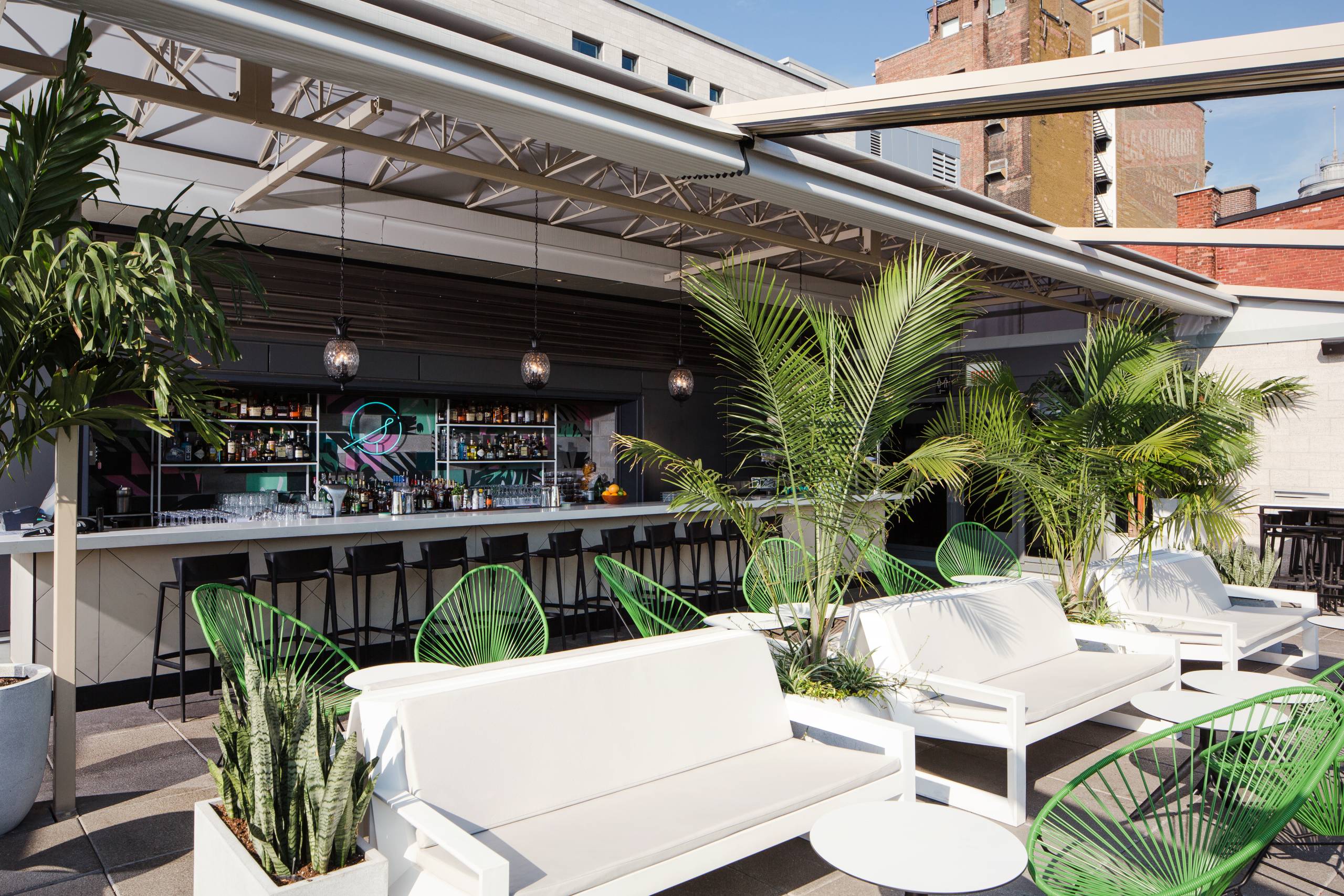 Food, Drinks And Views
Whether you're looking for a quick espresso or a rooftop view, William Gray has you covered. We started our mornings off at Cafe Olimpico, a European institution that serves a solid cup of coffee.
For dinner, we tried out Perche, William Gray's healthy California-inspired restaurant. The wait staff and chef were beyond accommodating and made a yummy vegan taco.
We finished the evenings with drinks on Terrasse William Gray, which showcases a breathtaking panoramic view of Old Montreal.
Ready to book your summer escape? Head over to Hotel William Gray.
Last modified: August 7, 2020