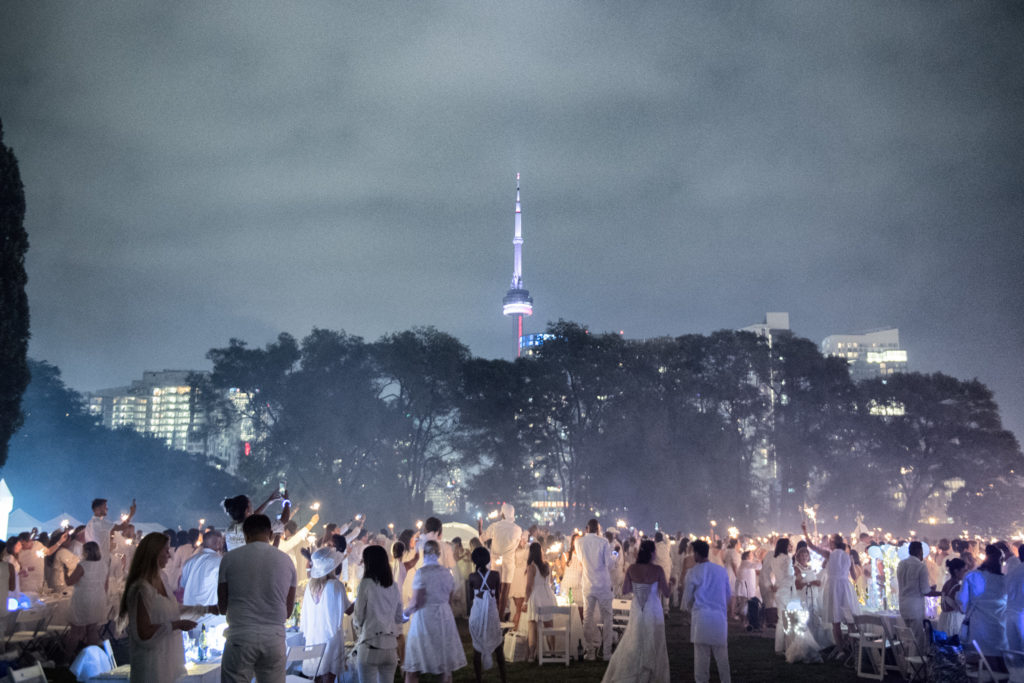 Summer is here and the host team behind Le Dîner en Blanc – Toronto is celebrating via a social distance-friendly series entitled "Sip & Savour," an online learning forum where audiences can have a tête-à-tête with experts from various culinary-related fields.
From Oyster shucking classes with Rodney's Oyster House to Dinner with Executive Chef Rafael Covarrubias of Hexagon Restaurant to Matt Conway of Pastiche Noshery whipping up his Cointreau Freezies, Le Dîner en Blanc – Toronto team is making the most of lockdown and raising funds for the food, hospitality and healthcare sectors impacted by COVID-19.
The host team behind Le Dîner en Blanc Toronto remains committed to supporting the Food, Hospitality and Healthcare sectors. As a result, all proceeds will go towards COVID-19 relief via BI2GIVE, the Bartenders Benevolent Fund, and the Food Dudes x Pantry "Pay It Forward" program that donates meals to healthcare professionals across Toronto.
"After a few months of quarantine, we want to offer something to our members to help lift their spirits and kick-off summer. With the help of our volunteers and partners, we have created a week of fun virtual mini-classes and culinary experiences," said Le Dîner en Blanc – Toronto Co-Host and Founder, Jessica Tan. "Le Dîner en Blanc – Toronto has such a heart-strong community; we feel it's important for people to engage with each other – while respecting social distancing – and gain new experiences."
As a way to encourage further giving, for every $10 donated, participants of Sip & Savour will be eligible to win prizes, including an eight-person backyard house party from Food Dudes and partners valued at over $2,000, amongst other dining experiences and surprises from the team.
Follow along this evening on our stories as our Editor learns how to curate the perfect cheese and wine for guests this summer with Franco Stalteri of Charlie's Burgers Wine Program and Afrim Pristine of The Cheese Boutique.
Details surrounding Le Dîner en Blanc – Toronto's upcoming signature summer event will be announced in the coming weeks. For full details on the #sipandsavour summer programming and scheduling, please visit debtosummerpreview.com. Follow Le Dîner en Blanc – Toronto on Instagram at @dinerenblanctoronto and on Facebook at @DinerEnBlanc.Toronto.
Last modified: June 23, 2020