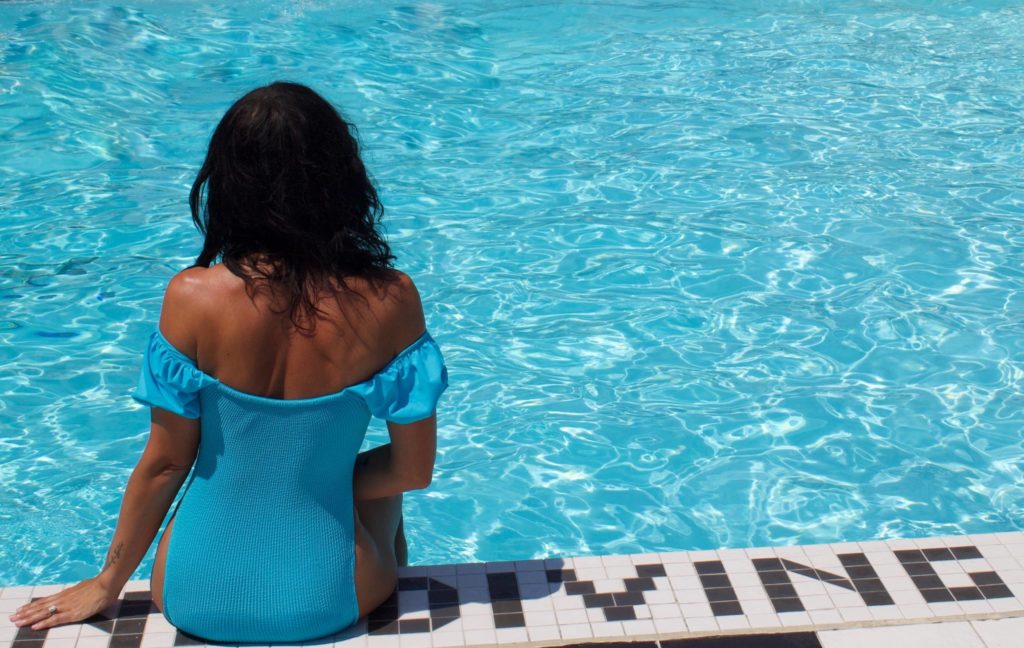 With thousands of flights and events cancelled, Summer 2020 calendar is looking a lot different significantly than it would have without government-enforced restrictions. There will be no cruising along the Mediterranean, partying in Ibiza or watching the sunset in Seychelles. That said, we can use the next few weeks as an opportunity to explore the cities, regions and provinces we live in and support our local economies when they need it most.
Welcome to #SummerFridays on STYLE Canada: a stay at home travel series, if you will.
Staycation Vibes
Living downtown, limited outdoor space has been challenging to cope with during the pandemic. Beaches, parks, and trails are almost always at maximum capacity and even with social distancing in place, there's nothing relaxing about sharing a space with thousands of other people. 
Phase 2 allowed restaurant patios, outdoor pools and hotels to finally reopen with restrictions and required reservations. A few weeks in, we're acclimating. It's slowly starting to feel more like summer and surprisingly enough, its becoming easier to get a seat on a patio, book a chair by a pool, and find a room in a hotel. 
The Radisson Blu Toronto has been a staple on Toronto's Harbourfront since the 80s. Since then, it's gone under numerous renovations that add several personal touches throughout your stay.  The hotel recently underwent a rebrand, making it an even more stylish accommodation than it already is.  What will not change is The Radisson's stunning panoramic views of the CN Tower and Lake Ontario, as well as its commitment to exceptional customer service.
When I entered the hotel lobby with my face mask on, I was welcomed with reminders of the Raddison's COVID-19 protocols and assurances from the Silver Hotel Group in regards to my comfort and safety. I advised the concierge of my reservation at the pool deck and made my way up to the fifth floor of the hotel.
Upon exiting the elevators, I headed left towards the Lakeview Pool Lounge where I was greeted by several staff members who gave me a wristband. From there, I made my way out to the pool deck and it was obvious that some of the seating had been removed to ensure people were social distanced. However, there were still plenty of options to suit every guest's needs and viewing preferences.
I settled with my back to the CN Tower for a south-facing view of the lake. If you're like me and appreciate full sun, this is the spot to get it from 11:00 a.m. to 3:30 p.m. The seating on the Radisson's rooftop allows for frequent dips into the pool and enough shade against a stone wall for you to store your personal belongings. You're also welcome to bring AirPods and connect to the hotel's complimentary outdoor wifi or sit back, relax, and enjoy the R&B, hip hop and dance tracks coming through the hotel's speakers. 
Eat, Drink And Be Happy
The Lakeview Pool Lounge is now offering a limited and minimal-contact food and drink menu that includes a traditional cobb salad, a gluten-free and vegan Tuscan kale power bowl, a South Western chicken sandwich, and a tropical fruit bowl. On weekends, there's a BBQ that features grilled burgers, hot dogs, bourbon chicken and Italian sausage with all the fixings and a side of street corn.
Although alcoholic beverages are kept to bottle and can options, the Radisson's wine options change daily. The hotel's beer list highlights selections from Amsterdam Brewery, which is conveniently located next door. Water is complementary and provided in plastic glasses with ice.  
So Fresh, So Clean
I enjoy spending time at the Radisson because it has always had impeccably high standards when it comes to cleanliness.  Public pools get a bad reputation for murky waters but the Radisson's is always a beautiful shade of aqua blue.
Outdoor change rooms are closed for the time being, but there's restrooms inside the pool deck doors for guest to use that are maintained throughout the day. Masked staff members sanitize and clean used lounge chairs and tables after each use, then walk new guests to their chosen seats to ensure there's no cross contamination.
Plan Ahead
Poolside at the Radisson is the perfect place to be on a hot summer's day, but it requires you to plan in advance.
Due to COVID-19's restrictions and a limited number of chairs available, the Radisson's rooftop often has a waitlist. If you're interested in visiting, you can join the waitlist here. If there's availability on the day you've selected, a staff member will contact you by 11:00 a.m. You then have two hours to claim your spot.
Entrance to the Lakeview Pool Lounge is $50, which includes your chair and unlimited towels for the day. Unlike many other hotel pools in the city, you are not subject to a check-in and check out time. Once you get your wristband, you can stay as long as you'd like.
Hotel guests are given two complimentary pool passes that can be used on a first come, first serve basis. It's recommended that guests fill out the online waitlist form and advise a representative when booking as well.*
The #SummerFriday scoop: Whether you're looking for a place to sit and relax or do a few hours of work poolside, the Lakeview Pool Lounge at the Radisson is the place to enjoy it all. So, book yourself a room or add your name to the waitlist to discover the perks of staying local during the pandemic. It's pretty great after all. 
*As government restrictions evolve according to the progress of COVID-19, all policies and procedures are subject to change.
Last modified: July 17, 2020