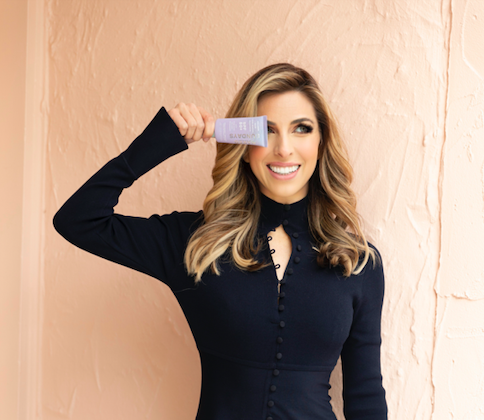 Samantha Brett has been a changemaker for decades. Barely out of school she picked up and moved to New York with a dream of becoming a news reporter, to get as much behind the scenes TV experience as possible. 
Samantha has written international best-selling books, created and written Australia's top-rated newspaper column, hosted prime-time news segments and created Naked Sundays, a high impact SPF/beauty hybrid that aims to make sunscreen an essential for millennials so skin cancer becomes a thing of the past.
For the past two decades Samantha has been on the front-line of rural and national breaking news as a news reporter and it was during this time she witnessed colleagues suffer from melanomas and have to have skin cancers cut out.  She was reminded just how serious sun damage is and how important it is to educate young people so they didn't have the threats of skin cancers later in life. Becoming a mother five years ago reinforced this necessity.
Every day she is reminded just how delicate her daughters' young skin is, and the way that if it is possible to educate children from the the youngest of ages to protect their skin, melanomas can become a thing of the past.
This is how the concept for Naked Sundays was born. Samantha then worked with numerous chemists, under the strictest Therapeutic Goods Australia regulations to make sure all products have the highest protection, quality and added antioxidants to give multi level protection. She never took no for an answer, when vegan collagen was unheard of she found a way. She may not sleep many hours at night, but this is how she has disrupted the SPF industry. She recently launched an initiative with the Melanoma Institute of Australia to 'give melanoma the cold shoulder', sharing a mission to make melanomas extinct in the next decade.
Last modified: March 4, 2022