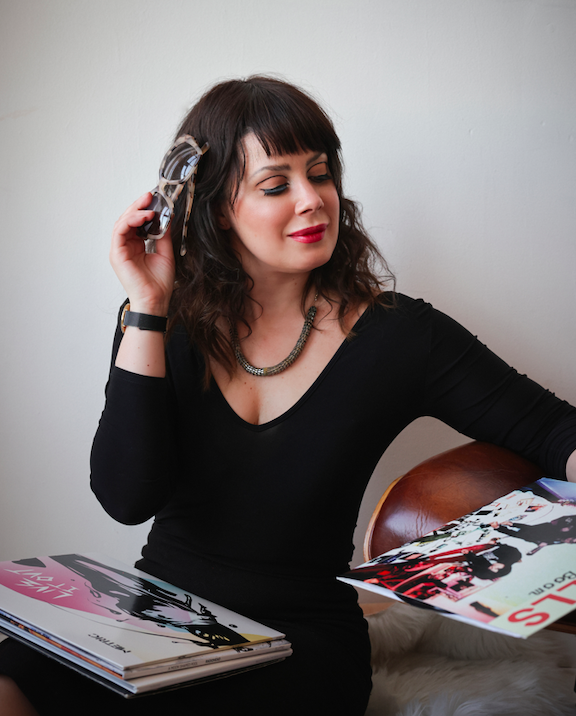 Lauralee is the Founder and Chief Creative Officer of Digital 55, a digital media agency serving purpose-driven organizations to create innovative digital interactive media products and learning experiences. Digital 55 is committed to producing human-centered, value-based digital media products, encouraging critical thinking on topics and stories that matter including and not limited to: 
Equity, Diversity and Inclusion
Social Justice
Human Rights & Intersectional Issues
Leadership Skills
Her unique approach towards entrepreneurship and digital media stems from her indie rocker days as frontrunner in The Lovely Killbots. Her digital career stemmed from playing in a band – when they started doing all sorts of modular development and experience design. This iterated into a hardcore digital and media career from there. 
Digital 55 works with not-for-profits, government agencies and companies on research, user experience, design, development, content architecture, learning experience design and strategy and complex storytelling. They recognize the power of design to shape and transform the world — and it is their goal to purposefully harness that power to design for good.
Lauralee is the Executive Producer behind ExploreFilter, a project backed by the Canada Media Fund to destigmatize cannabis culture in a first-of-its-kind digital platform to bring to light the creative entrepreneurs in the cannabis space and to educate the cannabis curious. Additionally, her team at Digital 55 is known for creating Navigating Extraordinary Times and Digital Wellness 101: Optimizing Your Time & Energy – both courses available online via PowerEd by Athabasca University which addresses mental health and wellness especially during the wake of the pandemic. 
Last modified: March 7, 2022