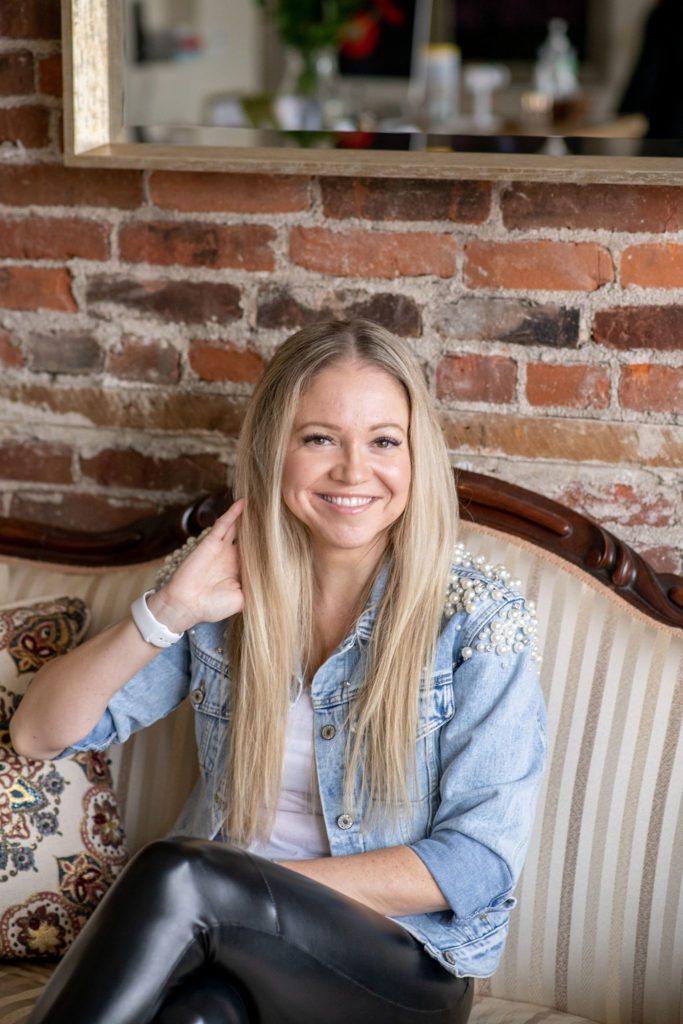 A few years back, Annette Smith endured a grand mal seizure that rocked her world. She began prioritizing my health and wellness which led to her looking at ingredients; particularly on beauty products. Why did everything seem so complicated?! There had to be a simpler way.
Using her background and knowledge in working with natural beauty brands along with her certification in aromatherapy; Annette started making her own lip balms and lip scrubs; giving them to friends and family as gifts. She's always been obsessed with lip products and even had quite the lip balm collection as a teenager. One of Annette's friends eventually encouraged her to try putting her products up on Etsy which is how Lip Service Beauty began. It was a side-hustle for the first year of business until the company quickly grew ultimately allowing her to leave her full time corporate role in June of 2019, and dedicating her time to Lip Service Beauty full-time. 
From the beginning, she's hung onto the core value of "ingredients matter"; sourcing everything from raw materials to packaging as locally and ethically as she possibly can. Throughout this process, she's made incredible connections and have collaborated with other like-minded, women led beauty brands to co-create product. 
She's carried over the philosophy of ingredients matter to her every day life too. What you eat, what you put on your body, who you choose to surround yourself with. All of these "ingredients" in your life contribute to who you are and your well being. 
Lip Service Beauty is so grateful for their customers and community in Niagara. Without them, they would not have survived the past couple of years. In 2021, Lip Service Beauty were platinum winners, voted by our community, in the category of Cosmetics + Perfume for the Niagara Region. Annette was also personally the recipient of the Top 40 Under 40 Business Achievement Award in Niagara class of 2021. 
It gives her great joy to help others feel beautiful while making these products with her own two hands. The best ingredient of all is YOU.
Last modified: March 14, 2022