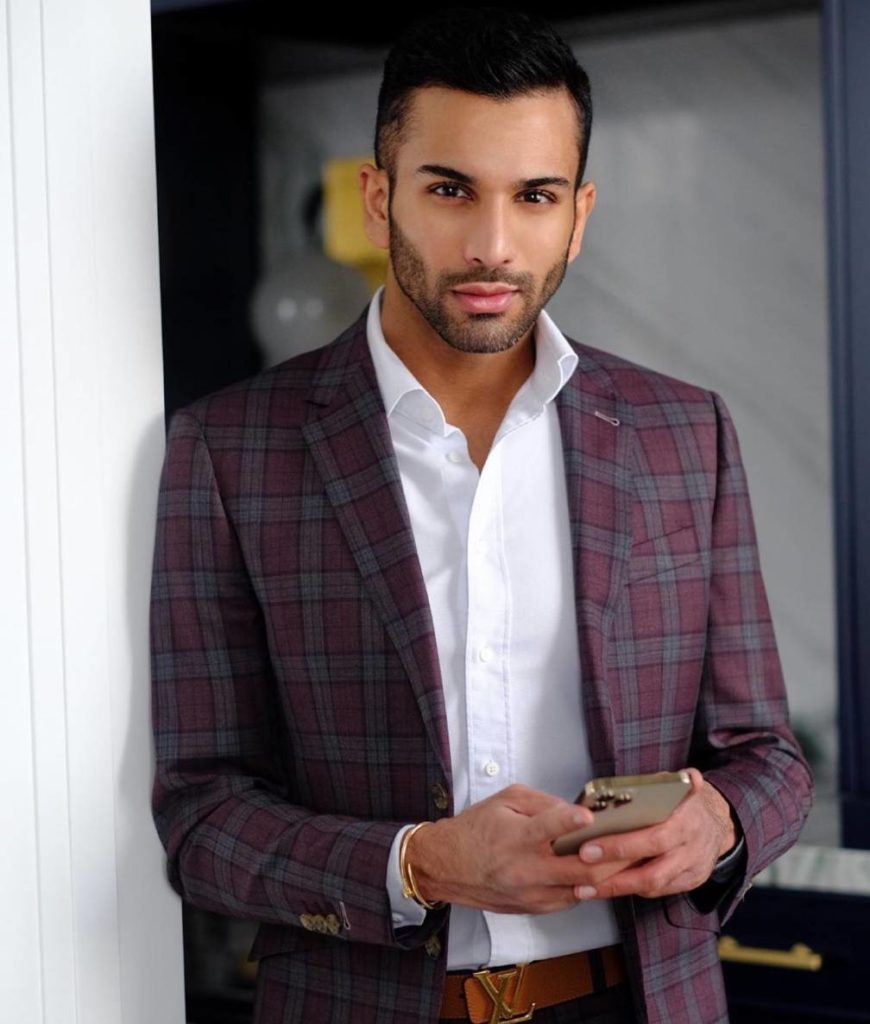 In this turbulent market, buying your first home can be scary. Buying your second, third or fourth home can be intimidating. So what's the key to making the whole process a bit easier?
Establishing a solid buyer-realtor relationship. HGTV's Rizwan Malik will be the first person to tell you so, and in our exclusive interview with the Hot Market host below, he offers tips on how to find your own.
SC: It seems pretty common for people to view realtors suspiciously… Like they're only in on the deal-side of things and not so much the client-side. Why is trust such a hard thing to build in a buyer-seller relationship? 
 RM: It is very typical for clients to feel that realtors are more focused on their pocketbooks rather than the needs of their clients. This can be true for some individuals, but we shouldn't paint the industry as a whole with the same brush.
I take great pride in providing dedicated service to my clients and they can all attest to that. It's important to build a rapport with your clients early on. Knowing that the sale will eventually occur, there is no shame in going above and beyond the call of duty to prove your loyalty to your client and to their needs.
SC: If you're looking for a realtor, what is the absolute first thing you should do? 
RM: If you're looking for a realtor, what you must do first is interview two to three people. This isn't a 'one size fits all' type of situation. Try and meet with a few different individuals so you get a sense of who you mesh well with. Maybe even go out and see a property or two with a couple of realtors to see whose approach you like best. Afterall, this is the single most expensive asset you'll ever buy, so there's no point in rushing the process!
SC: If you're looking to buy a home with a partner, what are some tactics for agreeing on what you want before you bring a realtor into the mix? 
RM: If you're looking to buy a home with a partner, before bringing a realtor into the mix, I would suggest sitting down separately and making a wish list. But as important as this wish list is, write out a list of don'ts as well. Then compare the two lists, and see if there are any similarities. Talk it out with your partner and see if you can both arrive at one final master list with all of the dos and don'ts. This is a very efficient way to get the ball rolling.
SC: What does a realtor needs to know when you first meet them? (Budget, neighbourhood, style of home…)
RM: There are so many bits of information that a realtor needs to know to effectively represent you, including the following:
Are you preapproved for a mortgage?
Is your deposit money free and clear? Available within 24 hours of making an offer?
Do you have a real estate lawyer?
Who else is part of the decision making process? Mom and/or dad, family? Are they offering money towards the purchase?
What is your timeline? Do you need to buy or sell by a certain date?
For more advice from Rizwan, check out Hot Market on HGTV. 
Last modified: April 21, 2021