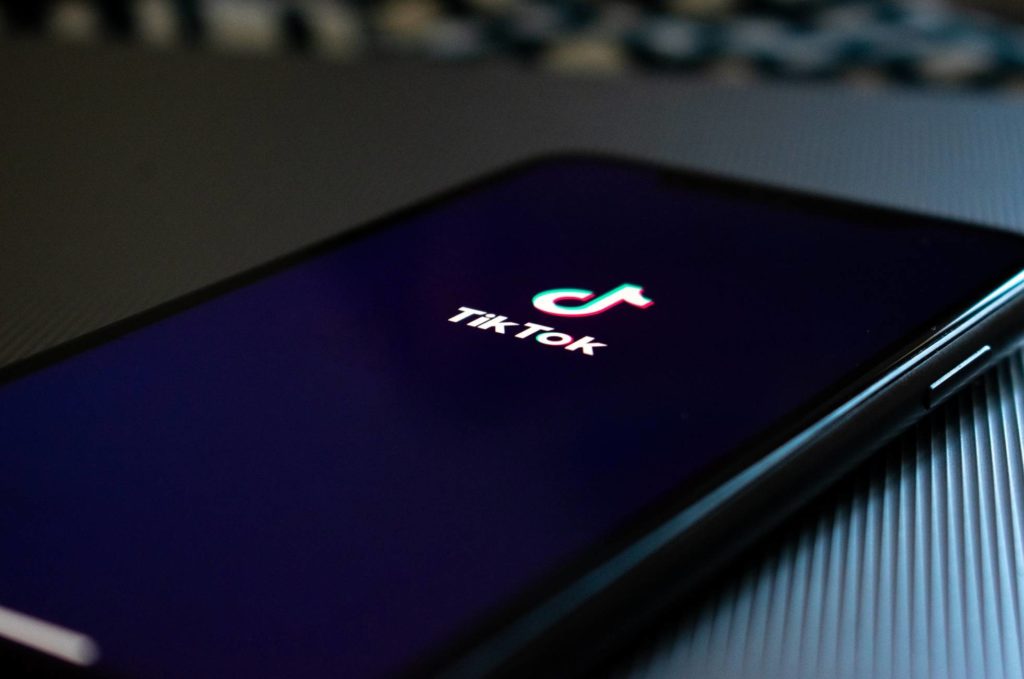 May 30, 2020• byAmanda V. Taylor
I spent four and a half hours swiping through TikTok the first time I used the app. I told myself I wouldn't get sucked into the digital vortex dominated by Gen Z, but I became completely consumed despite my reluctance.
Before trying out TikTok for myself, I came to know of the app's breakout talent that reached internet stardom by relatively strange means: drinking kombucha, crying while dancing or my personal favourite, a cat making his musical debut to Mr. Sandman (which currently has more than 16 million views!), are all activities that've brought TikTok stars major attention.
Naturally, I had to find out what the hype was all about. Was this just a generational-specific pastime for those entering their prime years or can this app actually be enjoyed and understood by everyone? And what's with all the dancing, anyway? More importantly, how do I even use TikTok?
The Millennial's Guide To TikTok
After speaking to other millennials, I found out that we're all a little confused, tip-toeing in on Gen Z's turf. Inspired by our collective confusion, I decided to put together a comprehensive guide to TikTok, explaining everything from how to use it to what the hype is all about, from one millennial to another.
Let's dive in together.

Start With Your Interests
Once you download TikTok, the app prompts you to choose from a variety of interests such as dance, animals, comedy and 'oddly satisfying'. This is something I appreciated, as I was dreading watching an onslaught of awkwardly choreographed TikTok dances which thankfully, didn't happen.
Swipe Up For More
You're then instructed to swipe up each time you want to see a new video and taken to one chosen for you based on your interests. In my case, a guy showcasing 'typical dad outfits' came up on screen. Well done, TikTok!
Signing Up
To sign up, tap the person icon located at the very bottom of the screen and enter your information. You can even link your Instagram and YouTube profile! As an avid Instagram user, I linked mine right away.
Interactions Help TikTok Personalize Content to Your Interests
At this point, you can begin to follow and interact with other users just as you would on other social media platforms. 'Likes' and 'Comments' are located on the right side of the video.
To see a user's profile and all their videos, simply swipe left on their video. To search a video or user, tap the magnifying glass icon located at the bottom left-hand corner of the screen, next to the home icon.
As you follow and interact with users, your feed will become more personalized to your interests. I'm ready for all my cute dog and animal videos, TikTok.
Pro-tip: All the videos you like are saved on your profile so you can view them again later. Only you can see the videos you've liked unless you decide to make them public.
Never-Ending Home Feed Of Videos
There's an unlimited number of videos waiting for you on your home screen each time you swipe up. The home screen appears each time you open the app, known as the 'For You' page. Think: Instagram's explore page.
https://www.instagram.com/p/B3nZXoEnUZg/
The Content
Now that we know the basics of how to use the app, how does one TikTok? Every social media app has an unspoken rulebook when it comes to types of popular content, and the same goes for TikTok. Knowing the types of popular content on TikTok will give you an idea of what you can expect to see and help inspire you to make your own videos.
Popular TikToks are always relatable and (almost) always funny. The platform is essentially a living, breathing meme. Below, I break down the types of content you'll see the most of:
The Dance
There are several TikTok dances that everyone learns and posts their own version of. I still can't explain why this is so popular, but here we are!
The Video Meme
The meme is probably the most common video format on TikTok; a video skit designed to be relatable and funny, usually filmed with several reactions and frames.
The Fashionista
This one is usually done by fashionable Instagrammers trying to find their place on TikTok. A snap of their fingers can make a full outfit appear; clothes thrown at them in one frame fit perfectly in the next. You get the idea.
The Cute Guy Or Girl
I would be remiss if I didn't mention the young and attractive TikTokers who've skyrocketed to fame – good-looking guys usually have thousands of followers and views on TikTok. And since majority of TikTok's users are young and female, it's not a mystery why…
The Tipster

Useful (most of the time), The Tipster TikTok-ers are all about providing undiscovered life hacks. I've already adopted a few pieces of their advice, including the tip shown above.
Cute Animals
Cute animals will always do well on the internet. And yes, I used the Mr. Sandman cat as an example again because he's amazing and deserves all the praise.
Challenges And Trends
A challenge consists of filming yourself doing something specific, like the flying couple challenge shown above. People doing the challenge will use the hashtag associated with it, which is just another way to get noticed on the app.
Duets
Another popular way to interact with users on the platform is to duet. Press the share button, then press the duet option in the middle of the bottom row.
How To Make Your Own Videos
Getting Started/Setting Up Your Shot
To begin making your video, tap the centre icon at the bottom of the app to enter camera mode and set up your shot. If you plan on getting them from more than one angle, have the shots you want to capture in mind.
Settings, Music, Effects And Customizations
At the bottom of the screen, you have the option to make a 15-second video or a 60-second video. A larger number of users follow the 60-second format.
Once you've chosen, you can pick out music (top-centre of the screen) and special effects (lower-left corner). Common effects include the Big Head, Disco and Green Screen.
You can also choose from a number of other customizations and filters located at the right side of your screen like flip (for front facing camera), speed, timer and flash.
Start Recording
Once you've chosen your settings, start filming by tapping the red record button at the bottom of the screen. You can capture more than one shot by pressing the record button, then pressing it again when you want to stop, and pressing record once again when you're ready for your next shot. When you're done, tap the red check in the bottom right corner.
From there you can add text, sounds, effects and stickers. TikTok users often have text appear and then disappear to help them illustrate their point. You can do this by by tapping the words you've chosen and editing the text-duration.
Once you're done, you're taken to a page very similar to Instagram's posting/editing page. There, you can tag your friends, write-in your caption, hashtags, and more.
… And voila! You've made your very first TikTok. See? We're still cool kids after all.
Is It Worth The Hype?
Verdict And Final Thoughts
TikTok is basically the anti-thesis to our preferred platform of Instagram. Where Instagram is highly curated and professional, TikTok is largely unfiltered and silly. TikTok doesn't take itself too seriously, which is probably why it's become such a popular space for teenagers and young adults to have fun with their friends. While Instagram is super-heightened to aesthetics, TikTok's aim is humour and relatability.
So, is it worth the hype? Yes, and no. TikTok is simply addictive by design.
The 'For You' page is what sets TikTok apart from other social media apps. It's content is so easy to consume that hours can float by when you're watching. The videos on TikTok take up your whole screen and grab all of your attention. Even if you're not fully entertained, it's the anticipation of waiting for the next video to pop up and amuse you that keeps you watching.
We'll be here: mindlessly swiping up until the end of quarantine.