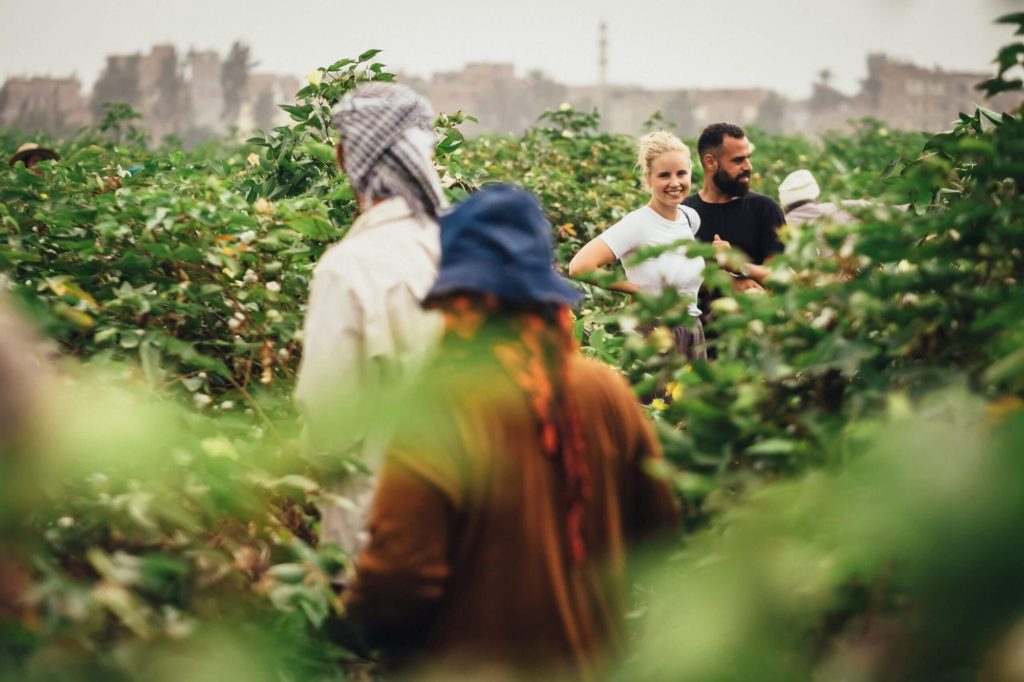 At STYLE Canada, we are always searching for #CanadianBrands that we feel align with our values to share with our audience. This month, we are focusing our content to circle the theme of sustainability. The fashion industry at large has been one of the worst offenders in creating environmental damage. That being said, there has been an incredible shift in recent years towards a more sustainable future in fashion. We are committed to supporting the industry's longevity by promoting sustainable, ethical, and transparent practices. We'll be sharing our thoughts on sustainability all throughout the month and we can't wait to take you with us.
Breaking into the fashion industry is no easy feat. For three young entrepreneurs named Ben, Mackenzie, and Rami, their desire to find quality and affordable basics led them to starting their own venture, KOTN. Made entirely from premium Egyptian cotton, KOTN is redefining the transparent fashion movement in every sense of the word. 
KOTN's decision to work exclusively with Egyptian Giza cotton – grown only along the Nile Delta –  supports local farmers and mitigates the decline in material demand from large corporations. Raw materials are bought directly from the cotton farmers at guaranteed prices and are then transported to brand's facility in Alexandria, the country's second-largest city.
Their efforts to break the destructive cycle of fast fashion are being realized trifold, and their commitment to ethical manufacturing practices, mindfulness of environmental impacts, and ability to balance profit and responsibility earned them a B-Corporation Certification. KOTN maintains such a high-level of integrity without sacrificing style or wearability, and while many of their pieces are on-trend, the entire line is designed to be worn time after time without losing shape or going out of style.
Perhaps one of the most notable aspects of their business model is the concept of cost per wear, which refers to the broken down cost of an item over its lifetime. To give you an example of how it works, imagine purchasing a trendy t-shirt from a generic fast fashion retailer for $15. Chances are that by the fourth or fifth wash, the garment already looks worn and distressed as a result of poor manufacturing and cheap materials. In the typical fast fashion cycle, you would most likely toss or donate this cheap shirt by the sixth wash. In this case, your total cost per wear would be $3 if you had worn the item just five times.
By contrast, a basic t-shirt from KOTN costs around $30 and is designed to be worn hundreds of times, bringing the cost per wear down to mere cents. Thinking about cost per wear is a great way to be mindful of your shopping choices and ensures you're truly maximizing your wardrobe. A greater cost up may deter you from purchasing at first, but its trivial when considering the effect that you're buying power has on the world and the overall quality of your clothes. A fashionable and ethical wardrobe is something we can all get behind.
In light of the recent global crisis, KOTN has launched their sub-site, The Community Club, where they're dishing out tips and tricks for working, living and learning from home! You can join the club here and don't forget to check out KOTN's online store for all your at-home leisure-look needs!
Last modified: April 11, 2020