Welcome to our Spotlight series where we connect you with talented and hard working individuals who are taking you behind the scenes of their creative journeys – in their own words. This week we're shining the spotlight on Hailey Whitters, a singer-songwriter who wrote about escaping her hometown of Shueyville, Iowa, to pursue stardom in Nashville. It was a fantasy record at first. But it soon became Hailey's reality — she signed a label deal with Big Loud/Songs & Daughters, went on tour with Luke Combs and Midland, and made her first of many appearances on the Grand Ole Opry. This is her story.
It's been a pretty surreal last fourteen years. I have quite the love/hate relationship with Nashville. Four years ago (at my ten year mark in town) you would've found me a brokenhearted waitress, frustrated and ready to give up; clinging on to any last hope I had to see my country music dreams come true. I was a fully independent artist – no record label, management, booking agent – saving my tips to make one more record, my last ditch attempt at getting something going.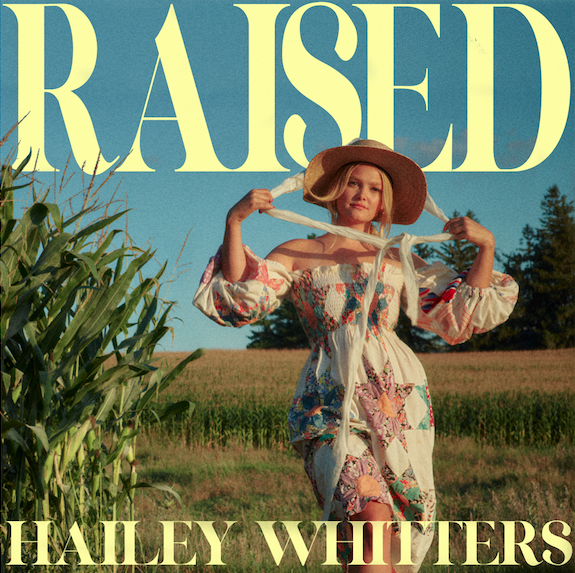 I put out the song "Ten Year Town" on my Instagram and it blew up. A bunch of artists started posting about it and I got a lot of meetings overnight. All the momentum allowed me to hang up the apron strings and commit to music full time. A month after I finally released my album, the pandemic hit and the world shut down. Since I couldn't be on the road promoting the record, I went back into the studio to make Living The Dream Deluxe. My goal with this record was to show fans how much my life had changed since Ten Year Town and how I truly felt like I was "Living The Dream." I asked some of my heroes and favorite collaborators to join me on that record, as they are (& were) some of the biggest reasons behind me being able to make that record in the first place – without them, I wouldn't be here.
The Dream was a record I had to make; to tell my Nashville story and to talk about where I was at the time on that journey. It took that record to capture the attention of the town and fans worldwide. Now that I have their attention, I'm excited for everyone to hear Raised. It feels in many ways like the prequel to The Dream. This record feels like the one I was always going to make no matter what. It's a celebration of small towns; of the people and place that made me and inspired that girl at seventeen to leave everything she'd ever known to move nine hours away and chase a dream in country music. I'm so eager for everyone to hear it and I hope that no matter where you come from, you can find something that feels "like home" on this record.
Last modified: March 24, 2022