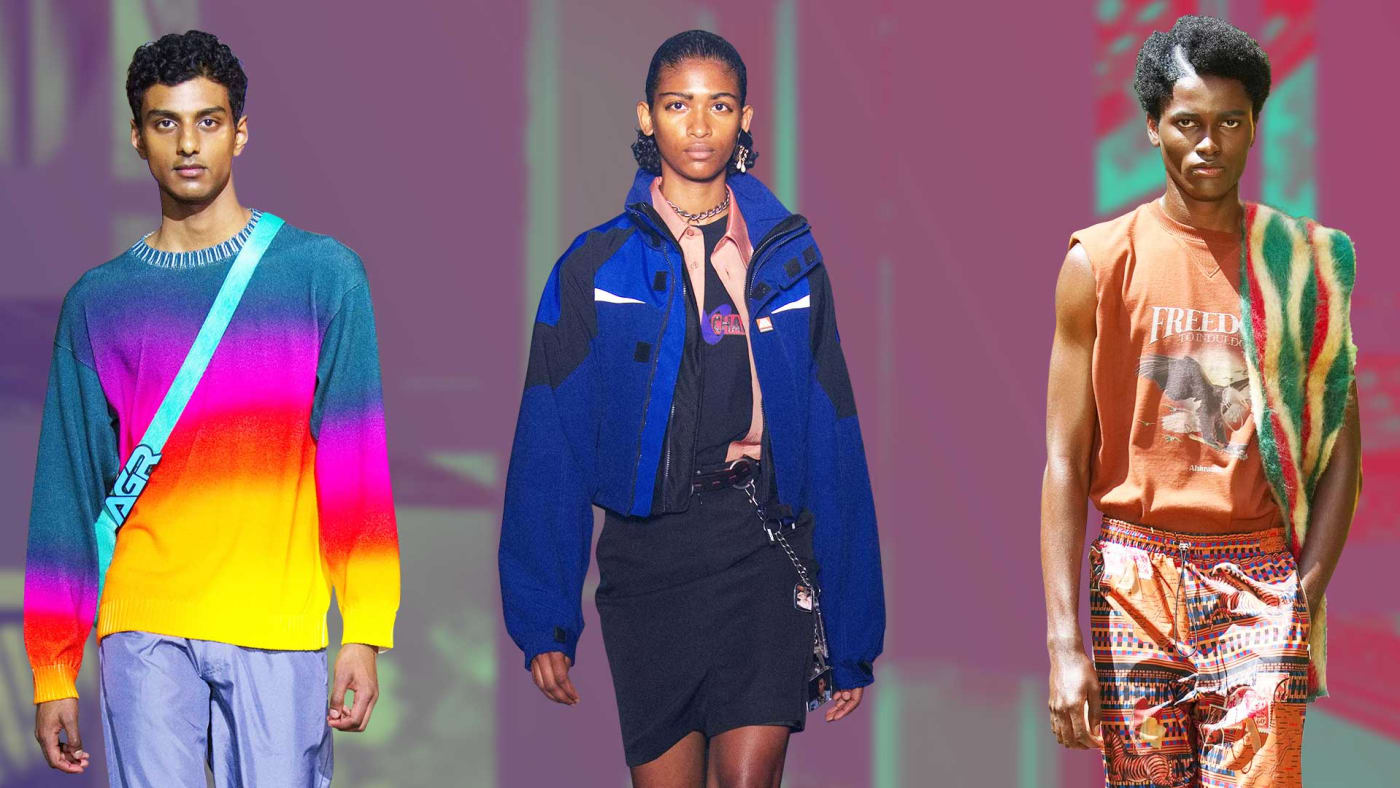 Source: Complex
Welcome to the Highlights of London Fashion Week Spring/Summer 2023. This year, everything came back in person after years of the pandemic, with all the glam and shows we all love, and London Fashion Week wasn't the exemption. British Brands like Qasimi, Labrum and Ahluwalia were some of the Week's best shows.  
AHLUWALIA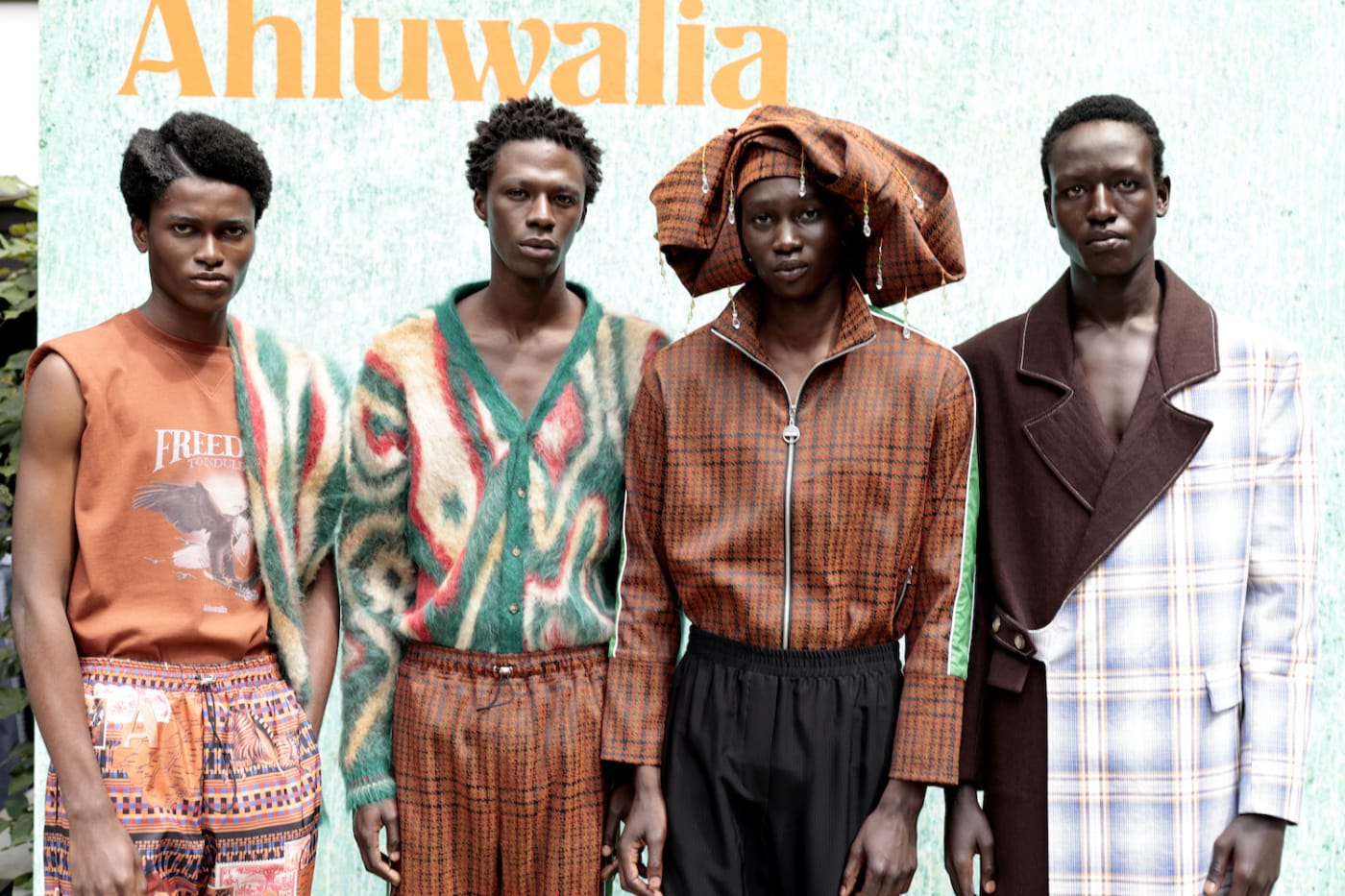 Source: Complex
Priya Ahluwalia, one of Britain's most exciting young fashion designers, explained that when she is not focusing her time on fashion, she is reading or watching films to come up with the best ideas for her designs. This is how the Nigerian-Indian designer came up with her Spring/Summer 2023 Collection. Her Inspiration came from the book You Are Your Best Thing by Tarana Burke for her "Africa is Limitless" collection.
AGR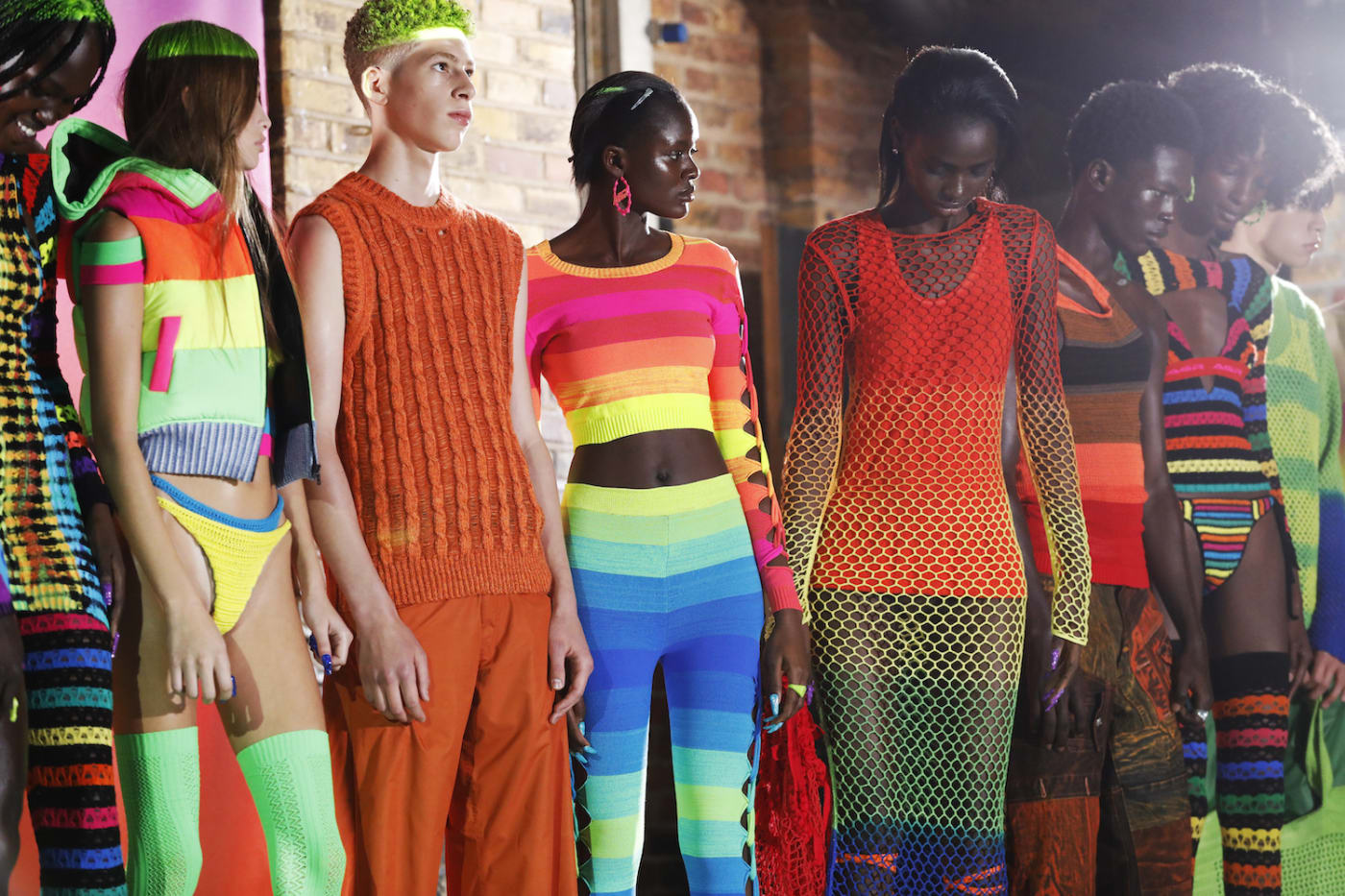 Source: Complex
Alicia Robinson, founder of AGR, a brand that has redefined the potential of traditional British knits. For this collection's creation, she got inspired by the Art of Katharina Grosse, whose colourful palettes predominated the runway, calling it "Dripping in Colour." Neon-coloured garments and unique palettes will differentiate this collection. She also presented her new knit swimwear.
LABRUM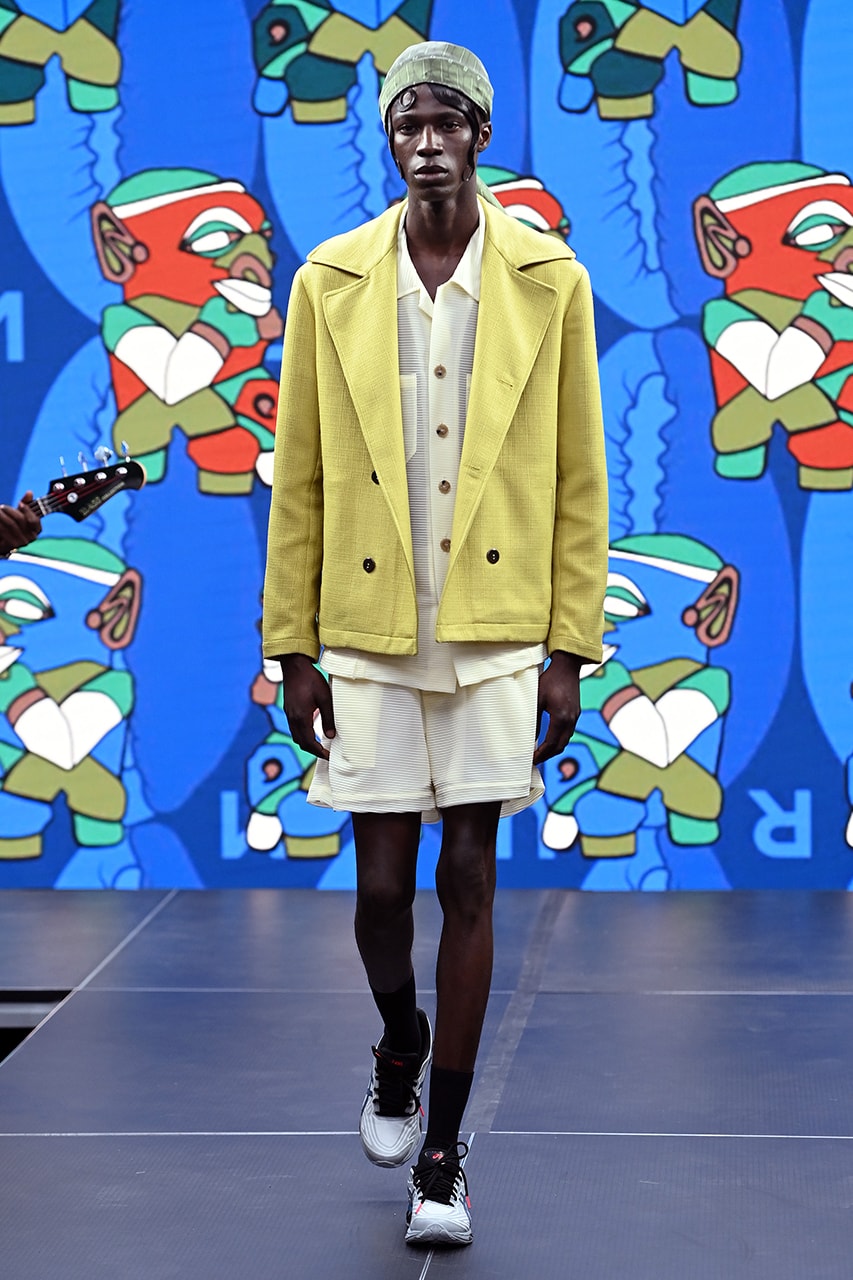 Source: Hypebae
 "Freedom of The Moment" is how Labrum's presented its runway, referring to the idea of a borderless society. This collection has a mixture of inspiration from migration movements and emerging cultures. Furthermore, the colour palette came from Mark Rothko, an American Abstract painter, using colours like green, brown and blue.
YUZEFI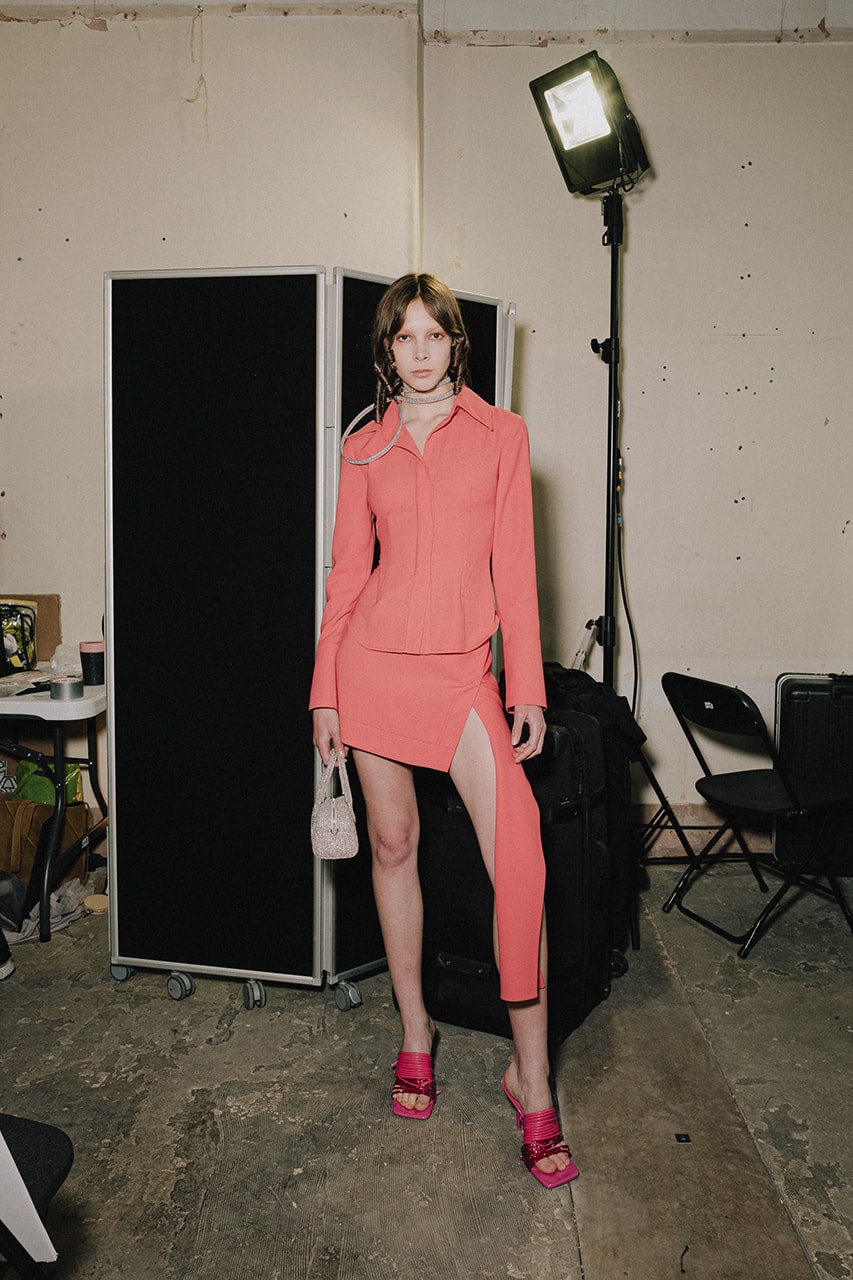 Source: Hypebae
This time we also had Yuzefi's Spring/Summer 2023 Collection during London's Fashion Week, offering a collection of 80% deadstock materials. The runway merged vibrant colours and quality fabrics, inspired by the juxtaposition of beauty and imperfection. In addition to the shapes of the clothes were characterized by structureless and exaggeration.
LUEDER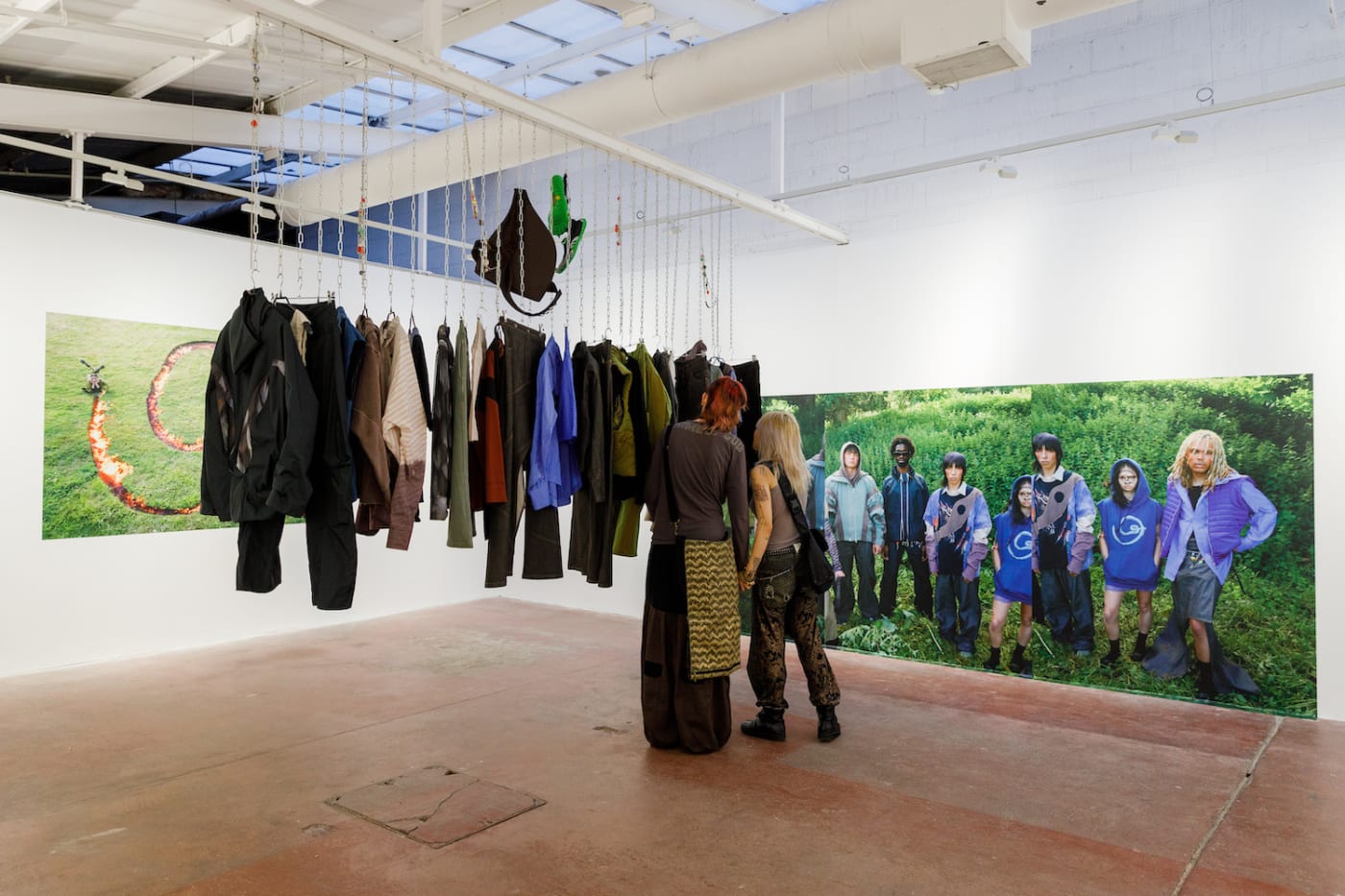 Source: Complex
And last but mot least, not only the shows but the installations took the eye of the attendees of the Fashion Week, one of the best ones was Marie Lueder's "Synthetic Fire" collection. This collection was predominated by three materials coupled with their corresponding meanings, first with leather referring to the past, second with denim referring to the present and third with nylon referring to the future.
Last modified: September 23, 2022