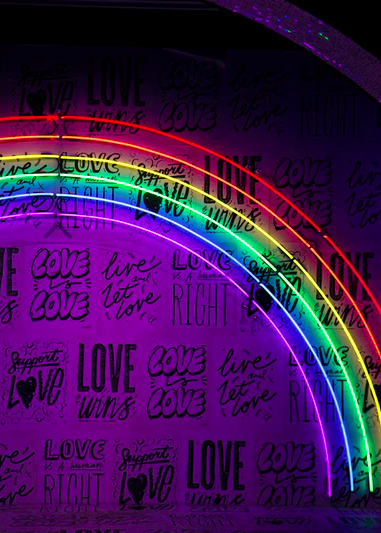 Happy Pride Month! We're celebrating inclusivity, freedom and love this month and are over the moon excited to shed light on some unique brands who're creating change in their community. From companies collaborating to focus on the theme of being proud of who you are, to empowering the LGBTQ+ community, these brands are making strides in creating highly inclusive goods for each and every one of us.
Here are a look at these inspiring brands.
Proud Zebra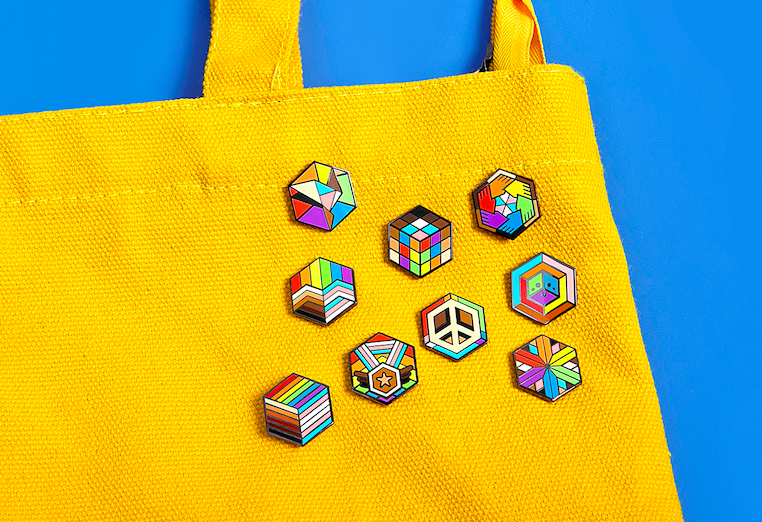 Proud Zebra is a queer brand owned by Delwin & Jimmy, a gay couple based in Vancouver, BC. They aim to empower our LGBTQ+ community through creating embellishments and accessories that encourage you to be proud of who you are! Their Proud Cubes collection includes unique meaningful designs that the LGBTQ+ community will resonate strongly with. Discover your favourites from 9 Cube designs: Signature, Flag, Community, Freedom, Identity, Love, Peace, Medal, and Rubik's. The Proud Cubes collection is highly inclusive and available in 19+ identities so you'll be able to fully express who you are.
---
Shoppers Drug Mart The Quo Beauty Pride Collection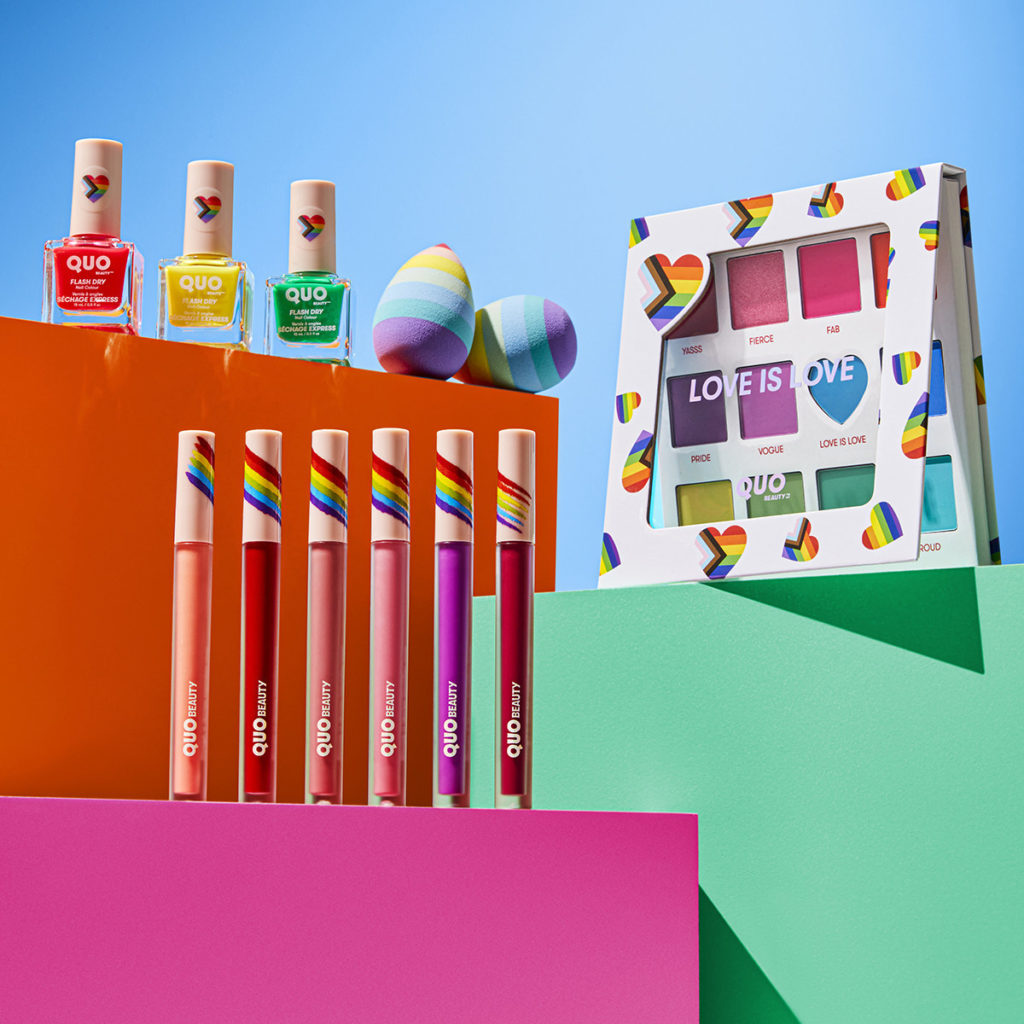 Shoppers Drug Mart is excited to share this year's Quo Beauty Pride Collection. With more than 60 new, limited-edition beauty products and accessories, the collection encourages Canadians to celebrate Pride Month with colour and confidence. Quo Beauty has partnered with popular drag performer and Canadian TV star Icesis to bring the collection to life. The brand's lineup includes fun, playful product names such as Love is Love and Can't Hide my Pride along with shade names like Bold, Loud, Proud, Fab and Fearless. The collection features brightly coloured waterproof eyeliners, eyeshadows, eyelashes, brow stickers, nail polish and accessories including a rainbow brush set, bucket hat, headbands, sunglasses and more.
---
Levi's® Pride Collection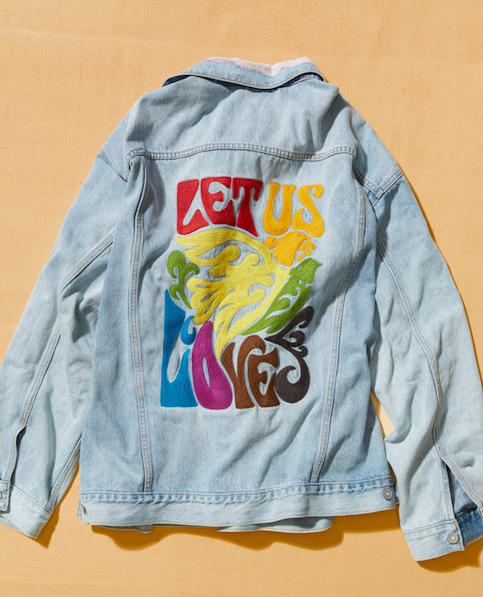 For Pride 2022, Levi's® is going back to the birth of the Queer liberation movement and celebrating the activists and pioneers who kicked off the fight for equal rights and visibility for the LGBTQ+ community during those early days. Drawing from the powerful messaging of signs and posters from that era, Levi's® has created a collection that aims to inspire tomorrow's generation of LGBTQ+ activists and will hopefully shine a light on the idea that equality never goes out of style. Included in the collection is a range of apparel and accessories that each celebrate LGBTQ+ activism in their own way. And, importantly, each piece is designed to be both gender-neutral and size inclusive so it's a collection that's truly open to all. In support of this collection, Levi's® makes an annual $100,000 USD donation to OutRightAction International, a global organization working to advance human rights for LGBTQ+ people all over the world.
---
Coach's Pride Collection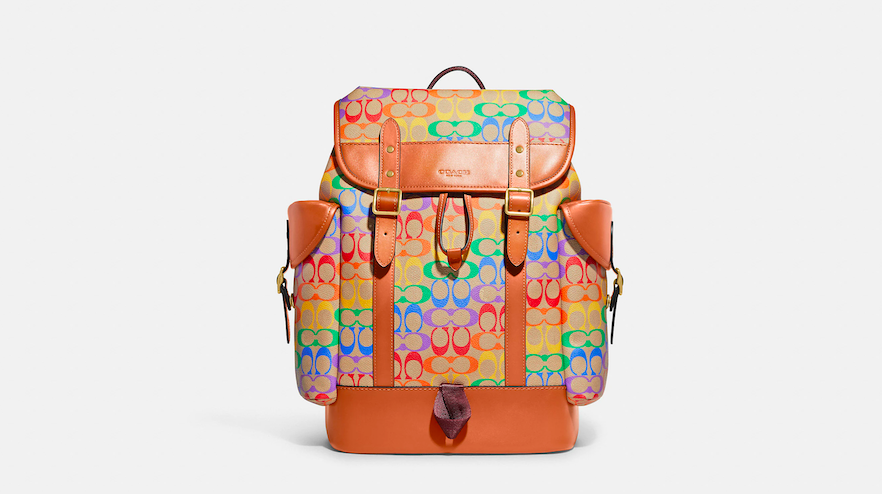 Coach celebrated Pride this year with "Go All Out For Pride," a campaign focused on the power of reconnection—with their immediate communities and beyond. From their 2022 Pride Collection to celebrating Pride and supporting LGBTQIA+ communities, The Coach Foundation continues its work with the Hetrick-Martin Institute, Point Foundation and CenterLink Community of LGBTQ Centers to create supportive environments where young individuals can thrive. Through The Coach Foundation's partnership with CenterLink, we helped launch a digital support tool for queer teens to explore and affirm their identity called IMI.
---
Fossil's Pride Collection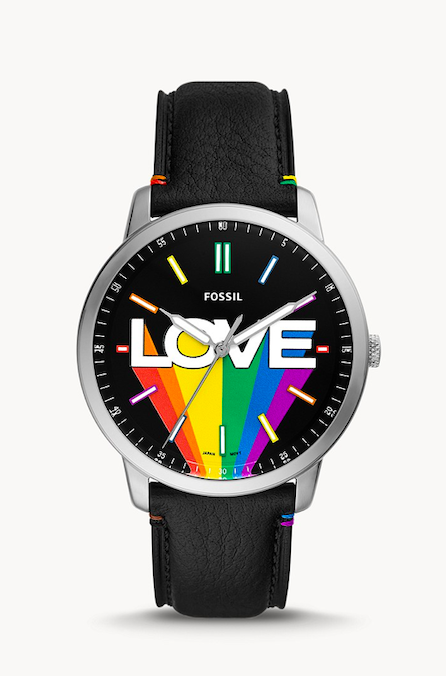 Fossil is committed to protecting, supporting, and elevating the voices of the LGBTQIA+ community at the workplace and beyond. This year, they're focusing on amplifying the voices of the LGBTQIA+ community through their #TakeaMinute campaign. Fossil's exclusive Pride collection, features limited-edition watches, jewelry and accessories that celebrate love. Throughout Pride Month, 100% of the proceeds from the sale of the collection will benefit The Trevor Project.
Last modified: June 10, 2022