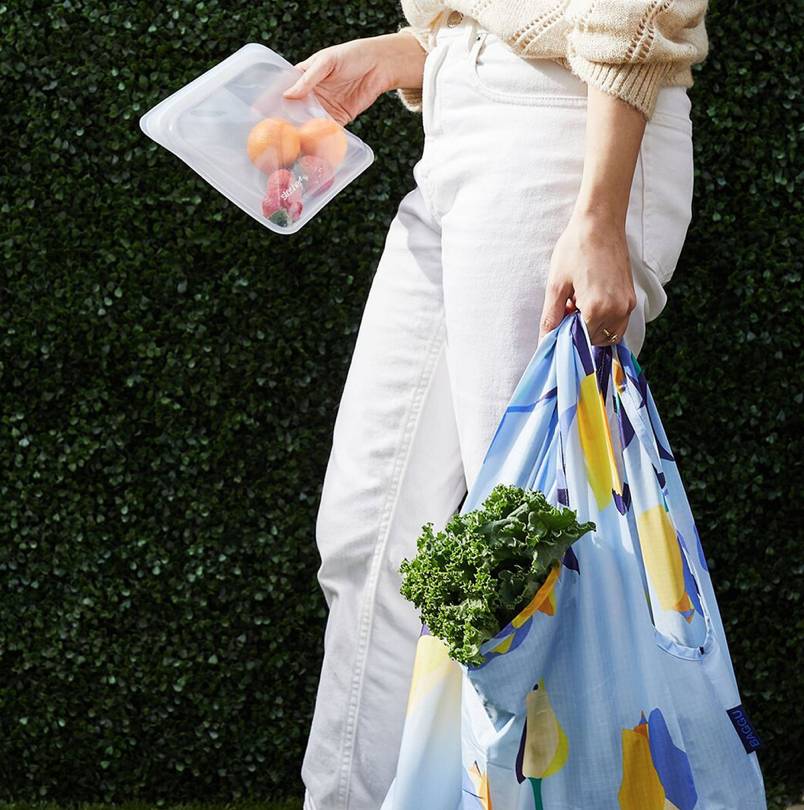 One thing's for sure: the beauty world is waking up to the reality of the environment and taking action once and for all. In years past, it's been common practice for companies to publicize their goals for the future and make promises about their efforts towards sustainability, though their follow-up is… lacking, or non-existent. Thankfully, we're seeing major results from a couple of large brands that just so happen to be on our list of favourites to shop from, and we've got the scoop on their new missions.
Scroll to learn more about the green beauty retailers that are doing #TheMost for sustainability in 2020 and how you can support them on their quest to shaping a cleaner, healthier Mother Earth.
The Detox Market
https://www.instagram.com/p/B_SpSXlj_qM/
After coming across an image depicting average global temperatures from 1850 (when measurements were first recorded) to present, The Detox Market's CEO and founder Romain Gaillard was struck by what he saw. Realizing that the planet is experiencing the hottest temperatures in history, the #ShowYourStripes campaign propelled Gaillard to take action against climate change, once and for all.
"I was stunned," Gaillard said. "Comparing where my parents were born on the chart to where my birth year fell was eye-opening enough, but when I placed my kids on the dark red stripes? I realized things needed to change, and soon."
The Detox Market has new goals of planting 500,000 trees in 2020 and becoming carbon negative by 2025. The brand is introducing Terracycle in their stores, enacting company-wide recycling, and partnering with Eden Reforestation Projects to plant 2.5 million trees by 2025 as well. Plus, The Detox Market is planting a tree for every online order, every Detox Mode product sold, and for every product purchased from their Sustainability Collection (which includes The Sustainability Set among lots of other brands and products).
The items in springy The Sustainability Set are meant to be eco-friendly replacements for everyday essentials so you can rid your routine of plastic straws, plastic grocery bags, and plastic sandwich bags. Cute and convenient? We'll take four.
Learn more about The Detox Market's
#SustainabilityStartsNow
movement
here
.
The Body Shop
https://www.instagram.com/p/B9YntjKnTFr/
In early March, The Body Shop opened its first North American concept store at CF Pacific Centre Mall in Vancouver. A longtime proponent of Community Trade and cruelty-free practices, The Body Shop's new storefront aims to reignite the brand's activist spirit. It features a refill station where visitors can purchase a refillable bottle in store and load up on their favourite scents, an activism corner, a recycling program, and sustainable fixtures all around.
What's your take on the efforts made by these green beauty retailers? Who're you supporting during quarantine? Excited to visit either one of these stores when the world reopens?! Let us know in the comments below. We love hearing from you.
Last modified: May 1, 2020