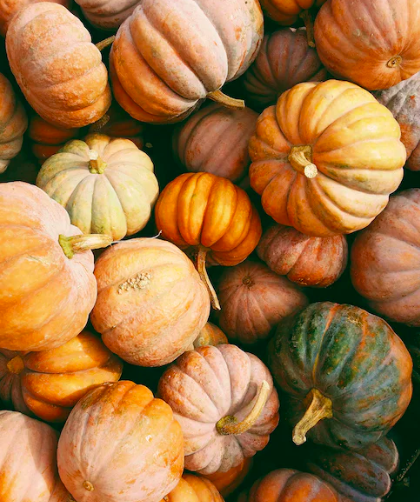 Thanksgiving is a time of gratitude. We're forever thankful for our community and the memories we collectively share in during this season of rebirth. Here we take you on a journey of how we bring gratitude into our daily practice, and give you a little insight on how you can do the same.
Give and Receive Joy
When our hearts open to the subtle energy that surrounds us, joy flows through. This Thanksgiving, we invite you to find and celebrate moments of joy. From bringing your neighbour a bunch of wildflowers, to buying coffee for the person standing in line behind you, to heading to the pumpkin patch with your besties, or going to a yoga class with friends, when we take the time to bring moments of joy to others, we receive those moments of tenfold. You'll soon begin to notice how folks that surround you feel lighter and their wish is for you to feel lighter too.
Journal your Gratitude
Gratitude practices have profound healing benefits. When we practice gratitude we connect to our higher self, giving thanks for all the goodness that surrounds us. There are gratitude journals out there, but we find the simplest thing to do is find a notebook and take a moment everyday to write down 3 things your grateful for. Again, when you notice the little things (like being grateful for your ability to breathe, to move or to reconnect with old friends), your life expands, and your wishes become reality.
What are you grateful for today?
Forest Bathing
It's time to reconnect to the Earth and the energy that vibrates from the ground up. Walking barefoot on this land provides us with the opportunity to feel into the energy that flows from the Earth into our bodies, and invites to take a moment to recallibrate and find ease within each moment. Take a moment this weekend to indulge in some quiet time outdoors and fully feel into the magic and serenity that the Earth provides.
Last modified: September 23, 2023