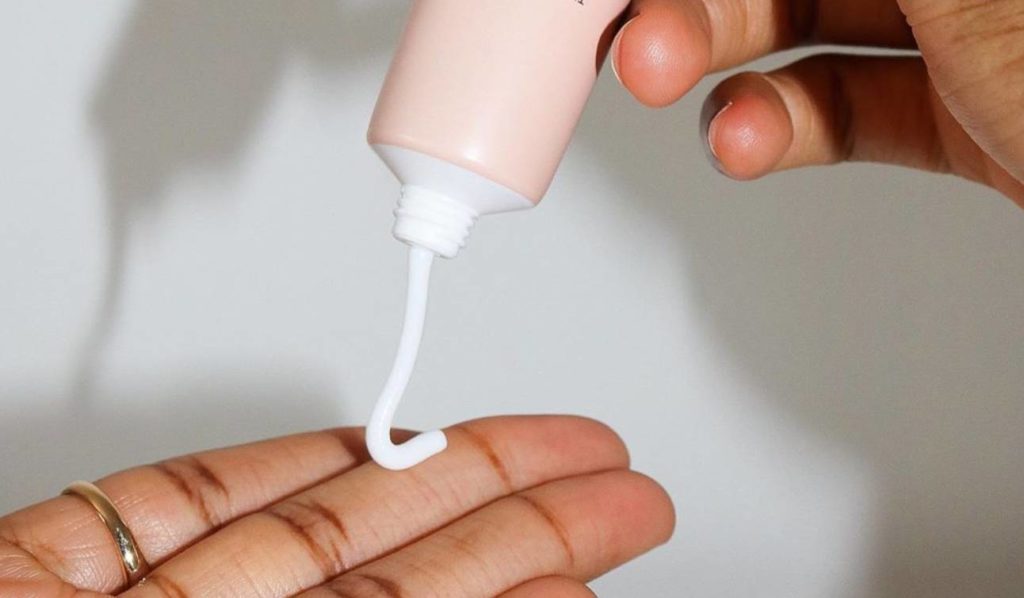 Even though it's sad to see summer go, I can't help but get excited about cozying up for fall.
Between chunky knits and hot apple cider, it's kind of beautiful. Plus, all the newest beauty launches from the best brands in the biz definitely make the change of season more exciting.
Whether you're a skincare junkie, makeup addict or have a thing for haircare, there's a new fall beauty launch in here for you.
Ready to browse? Let's do it.  
https://www.instagram.com/p/CFRoHSygZVo/
Following the insane success of Charlotte Tilbury's Walk of Shame lipstick comes the Walk of NO Shame collection that gives you everything you need to create a mesmerizing and seductive beauty look. 
The berry-red hue brightens up every skin tone and is inspired by the mark left by a kiss (!). The collection includes a sultry eyeliner, cream eyeshadow, lip gloss, powder blush, luxe eyeshadow palette, and of course, the original lipstick.
https://www.instagram.com/p/CErSaUllWld/
Another major beauty launch is Rare Beauty by Selena Gomez. Exclusively at Sephora, the brand is all about lightweight, breathable, and buildable formulas that don't hide what's underneath.
Expect to shop a wide variety of complexion products, fun lippies, eye products, and more. The fact that it's all affordable and available in an array of tones is a major bonus. 
https://www.instagram.com/p/CD_2hSZl4c3/
Hate how dry and tight your skin feels post-exfoliation? Clearly you're not the only one – the folks over at Dermalogica have just released the new Hydro Masque that's a two-in-one exfoliator and hydrator.
If that's not cool enough for you, the exfoliator also doubles as a five-minute mask for soft and mega hydrated skin. 
https://www.instagram.com/p/CE1hGwhgD9A/
If your lashes are in need of a boost, then you'll want to add this new Charlotte Tilbury mascara to your shopping list.
It seems that all mascaras claim to give you mega lashes but this baby seriously delivers instant and long-lasting volume, length, and lift. 
https://www.instagram.com/p/CFZxuKFhZsL/
Your new fall signature scent is here!
Gucci's Profumo Di Fiori contains enticing notes of ylang ylang and warm sandalwood. If a perfume could be referred to as cozy, this is the one. 
https://www.instagram.com/p/CFNColUHr8S/
After months of repeated hand washing and sanitizing, it's no surprise that our digits are feeling rough.
Reward yourself and your hands with Necessaire's new hand cream that moisturizes, nourishes, and protects. The peptides in its formula essentially work as a "glove" to support the skin's moisture barrier. 
https://www.instagram.com/p/CErindXlr1m/
Just because we're all staying in more doesn't mean our hair has to suffer.
If your locks are in need of some extra love, treat them to a good time with Moroccanoil's new leave-in conditioner. This spray works to detangle, hydrate and provide heat protection too.
https://www.instagram.com/p/CDpPB_FgSh4/
Give your scalp the love and attention it deserves with Sunday Riley's Clean Rinse Clarifying Scalp Serum.
This product works to clear away build-up with exfoliating glycolic acid and rose clay that detoxifies the scalp. 
https://www.instagram.com/p/CE0_tR3glXY/
Who doesn't love a sheet mask? I'm pretty sure we all do, but I love these ones by Sephora even more because they're certified clean.
With firming, nourishing, plumping, and energizing options to choose from, there's one for whatever your skin might be needing on any given day. 
It's a known fact that our skin rejuvenates while we sleep, so why not give it an extra boost with Lise Watier's new Deep Remodeling Night Creme?
This gorgeous moisturizer helps restore firmness, elasticity, and skin tone. 
https://www.instagram.com/p/CE7KTC0DckZ/
Dreaming of brighter skin? Well your dream is about to become a reality thanks to these Dew Drops from Three Ships Beauty.
This serum is formulated with natural hyaluronic acid that comes from Tremella Mushroom and vitamin C from Kakadu Plum (which has 100 times more vitamin C than oranges!).
Even better, this baby is totally clean as it's made with no parabens, artificial colours, or formaldehydes.
https://www.instagram.com/p/CFDXyCEHkmz/
If anyone knows clean skincare, it's Biossance. The brand's newest addition is the Squalane + Elderberry Jelly Cleanser, which also acts as a makeup remover.
You'll notice that once you massage the cleanser into your face, the texture turns from a jelly into an oil. Then, it rinses off into a soft cleansing milk that leaves your skin feeling hydrated and oh-so-clean. 
https://www.instagram.com/p/CEuVJM8niat/
If you're not feeling up to *finally* visiting the spa, why not bring it to you?
Enter this overnight facial peel by Versed that's exclusive to Shoppers Drug Mart. While you catch your z's, it's brightening blend of acids refines texture and tone, minus the messy residue on your silk pillowcase. Its a win-win.
https://www.instagram.com/p/CFx21VFjLcH/
To celebrate the first birthday of its super sweet Rosé Room Storefront in Toronto, Fancy Face has launched its La Vie En Rose lippie bundle. Available for $75, this cute set consists of a limited edition La Vie En Rosé lipstick in 'Angel' and lip glaze in 'Whisper'. These lippies are perfect for everyday but especially for any special socially-distanced special occasions you have coming up. They're flattering on any skin tone and are majorly hydrating which is perfect since the weather is finally turning. Even better is the fact that these products are all proudly made in Canada, paraben-free, fragrance-free, and aren't tested on animals.  
Last modified: October 9, 2020