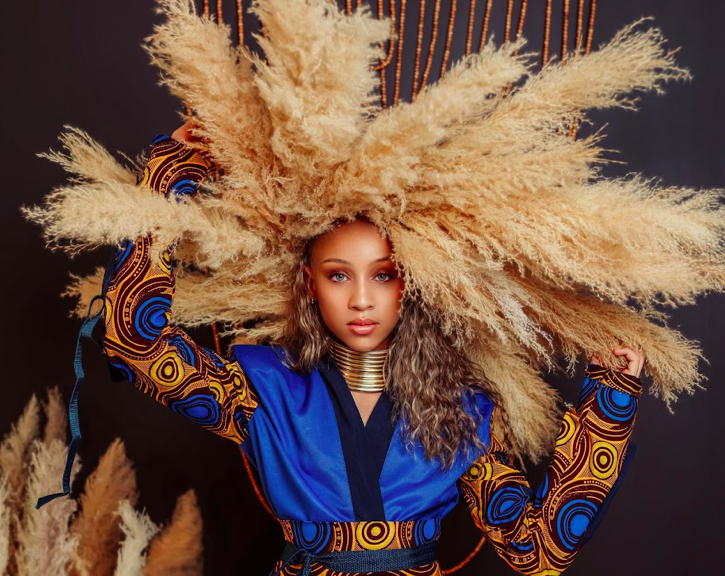 Toronto's longest running multi-arts fashion week, Fashion Art Toronto (FAT) has curated an incredible line-up for their Spring 2023 fashion week. Taking over 20,000 square feet of the industrial warehouse at Black Creek Assembly, it's going to be their biggest event yet. The event is from Thursday, April 27 to Sunday, April 30 with runway shows and presentations from 50 designers, style-inspired art installations from Canadian artists, an immersive Fashion Cinema curated by CANIFFF, a Fashion & Beauty Retail Boutique and more. Tickets to Fashion Art Toronto are now available online.
Meet Naliyah Peterson-Williams
Instagram: @Naliyah34
Showtime: May 27th 2023 at 9 p.m.
Tell us about yourself
I am an aspiring model and actress, and have appeared in several music videos, women's Nike World Cup commercial, Jordan print ads and travelled to Antigua and USA for fashion shows and print work. I have Jamaican and Canadian heritage and involved in several non-profit organizations and play soccer in my spare time. I have dreams one day to be a top model or a professional soccer player.
What inspires you?
I have so many strong women in my life that inspire me; women from the fashion world, designers, friends, my mom and sister.
Tell us the story behind your brand
I am a Brand Ambassador for Kyle Gervacy. His designs use African influences with an Asian aesthetics. This years collection will be named after my middle name Ty-Lee.
What's one piece of advice you would give someone starting out in your field?
Work hard, treat everyone with respect, when it's your time it will happen.  Enjoy every moment big or small.
What do you love most about FAT?
FAT is a show like no other; the designers and creative pieces that grace the runway are amazing. It's a honour to walk in the show and show off the hard work of the designers. The production crew, backstage helpers, hair and make up and photographers become family.  FAT is an experience for everyone.
What does 2023 hold for you?
I will continue with Fashion shows and travelling to Los Angeles. Soccer will be a priority and I will focus a lot of time training.
Last modified: April 13, 2023