The city's largest multi-arts fashion festival, Fashion Art Toronto (FAT), is back. After having to postpone their annual event in April, FAT is introducing a Virtual Runway Show Series. Virtual runway presentations will be broadcasted live on FAT's Instagram every Monday and Friday evening throughout the summer, with a kick off show taking place on Monday, June 22 at 8:00 p.m. EST. 
Our Faces of FAT series will take a deeper look at the designers behind the collections and their stories. First up:
Designer: Mic. Carter, L'uomo Strano
Website: luomostrano.com
Instagram: @luomostrano
Show time: Monday, June 22 @ 8:00 p.m. EST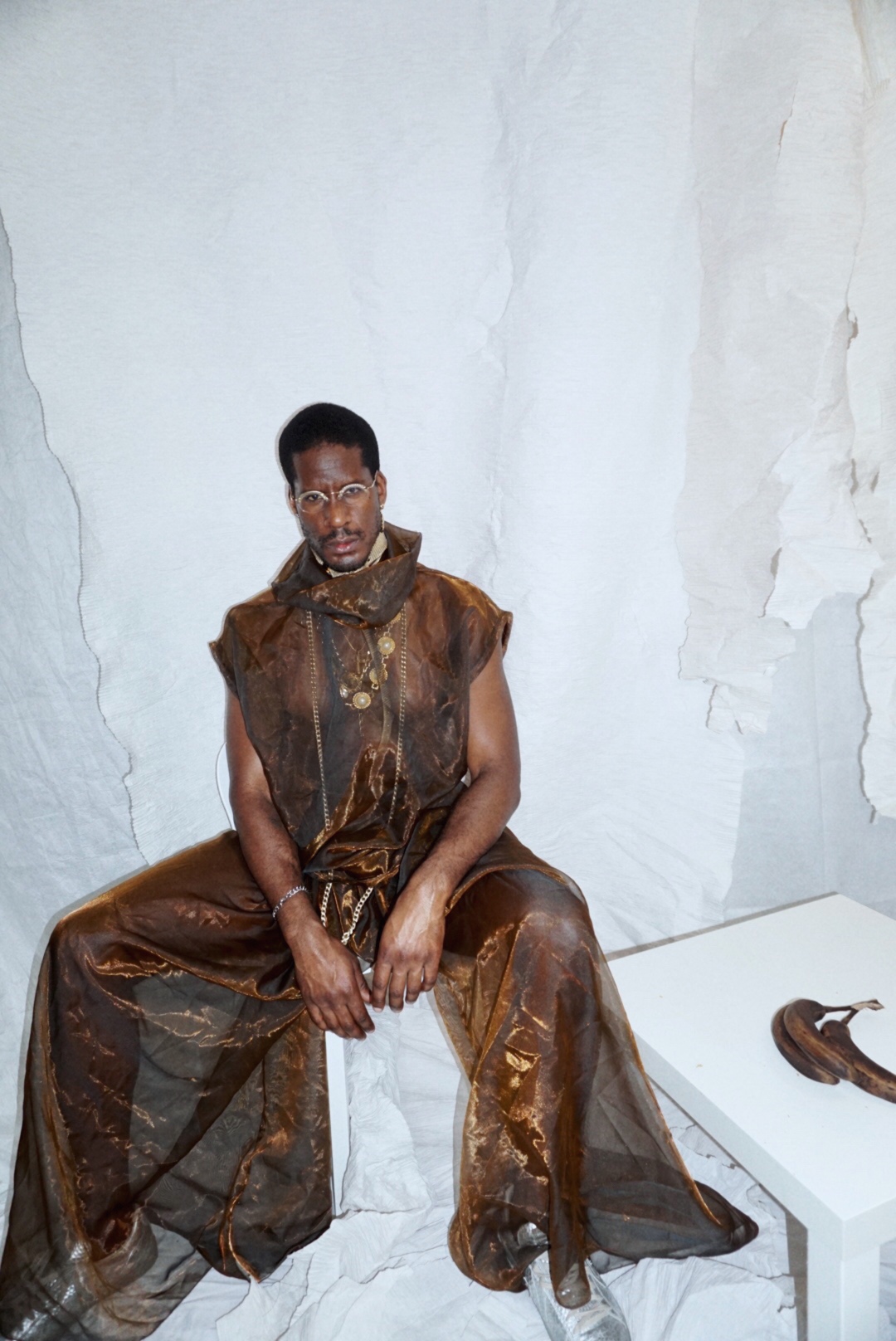 SC: Tell us a bit about yourself. 
MC: My name is Mic. Carter. I'm a black, queer fashion designer based in Toronto and I've been building up L'Uomo Strano over the past 7 years. L'Uomo Strano is an afro-futuristic inspired fashion label that specifically caters to the wardrobe needs of gender-nonconforming folx and their allies. I've been so blessed to be able to show with FAT over a number of years, and I've really appreciated how inclusive and transgressive their platform has always been, amplifying marginalized voices far before it was trending as a hashtag. In addition to design and entrepreneurship, I also teach grades five and six to an incredible group of students in Toronto's Little Portugal neighbourhood.
SC: What inspires you?
MC: I've always been inspired by afrofuturism, which is a speculative body of knowledges that asks what black experience might look like in the future. It often takes the form of hope-tinged science fiction texts, but recently, more and more musicians in the pop sphere are exploring what afro-futuristic imagery might mean for their music videos and marketing. Most recently and notably, chloexhalle – Beyonce's proteges – just released their latest album "The Ungodly Hour" and their sound and music videos have been thoroughly afro-futurist in their approach. Some incredible work.
I'm also inspired by activism, and the Black Lives Matter movement has been a constant source of inspiration, motivation and engagement. I love watching and participating in this societal shift that feels so full of potential. The movement is bold, vocal, raw and articulate, collective, risky and amorphous. I feel hopeful about what the world will look like after this moment, and am excited about participating in it, through citizenship and art.
SC: Tell us the story behind your collection, "Strange Fruit".
MC: This collection was inspired by the recent modern-day lynchings of Ahmaud Arbery, Breonna Taylor and George Floyd. It explores the complicated assertion that these three were martyrs in our quest to eradicate anti-black racism from the Americas. The collection simultaneously seeks to reconcile a deep sense of veneration for these new African-American saints, with our passionate grief and rage that has transformed the globe and its social paradigms in just a few short weeks. "Strange Fruit" meditates on the electric hope of collective protest and activism and celebrates the resultant critical changes that have already begun to damage the fortress that is white supremacy.
SC: Who or what has had a strong influence on you throughout the course your life?
MC: I will forever be inspired by Black femmes – Black trans women, cis women, non-binary femmes and feminine gender-nonconforming folx. Their resilience, wisdom, spirit and style really guide the ethos of each collection.
SC: What's one piece of advice you would give to a designer that's just starting out?
MC: One piece of advice that I'd offer any designer starting out would be to find your tribe. This applies to both knowing who you're creating for, as well as why you are creating for them. It also applies to finding your tribe of fellow designers and creators. I've been blessed to be part of a Ryerson University based incubator called the Social Venture Zone; this space has been a constant source of encouragement because it is populated with empathetic and motivated entrepreneurs, always willing to offer advice, a high-five, or a "Keep going! You're almost there!"
Last modified: June 22, 2020