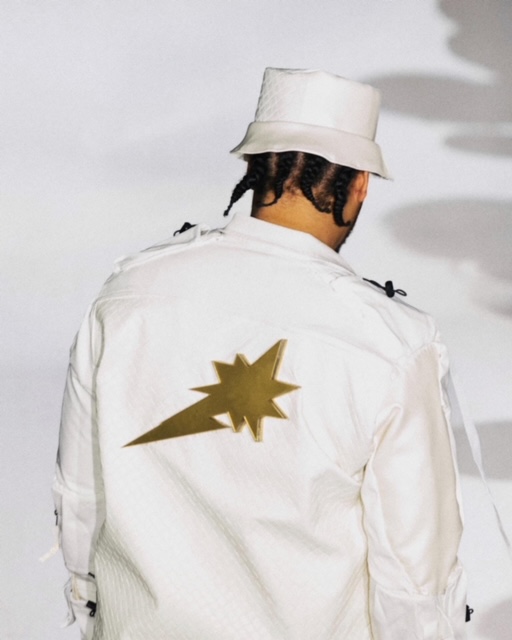 Toronto's longest running multi-arts fashion week, Fashion Art Toronto (FAT) has curated an incredible line-up for their Spring 2023 fashion week. Taking over 20,000 square feet of the industrial warehouse at Black Creek Assembly, it's going to be their biggest event yet. The event is from Thursday, April 27 to Sunday, April 30 with runway shows and presentations from 50 designers, style-inspired art installations from Canadian artists, an immersive Fashion Cinema curated by CANIFFF, a Fashion & Beauty Retail Boutique and more. Tickets to Fashion Art Toronto are now available online.
Meet Mari-Ève of 3-Dimensional
Social Handles: @mari__eve
Showtime: Friday April 28th at 8 p.m.
Tell us a bit about yourself:
 My name is Mari-Ève, I am a French/Canadian artist and founder of 3-Dimensional, based in Montreal, Canada. I have been operating the brand since 2019, creating an immersive bridge between fashion designs, visual art and music. 
With a background in fashion marketing and an internship at CHANEL headquarters in public relations, followed by a position as a style editor for a fashion magazine, I gained experience that, combined with my years of travel as a model, has allowed me to develop a well-rounded perspective of the industry.
 I was recently the recipient and honouree at the 2022 CAFA Awards as one of Canada's most emerging creative directors.
3-Dimensional is a museum in the street, creating a global exhibit. I love how we feel in a museum and I don't want this feeling to be trapped in a limited space. I want everyone to feel like they wear something that reflects themselves and their beliefs. 
I have always been fascinated and really inspired by the complexity of the human mind, and my collections always explore techniques and theories related to human behaviors.
Tell us the story behind your brand:
3-Dimensional is a brand incorporating technology-based layering into fashion. From 3D printing to laser cutting, my techniques incorporate different methods to create sculptures and garments in three dimensions to attach to clothing. 
From fashion design to creating art installations across the country and producing music on the runway, 3-Dimensional expanded into a Creative House.
What's one piece of advice you would give someone starting out in your field?
Creating is a small percentage of the process, take time to learn how the industry operates to structure your approach accordingly, because the creative part is as crucial as the business plan. Most importantly, be confident about your ideas, they are planted in your mind for a reason.
What do you love most about FAT? 
Discovering and connecting with new artists in the industry! FAT really is a reminder of all the talent surrounding us. I love how inclusive it is, and I am grateful how much of a stepping stone this space can be for our career.
What does 2023 hold for you?
Many new design and art collaborations, I truly am looking forward to sharing them with the public! I'm also currently organizing the second edition of ArtMarket; an all-women curated visual art exhibit which will take place at the end of May in the old port of Montreal. Stay tuned!
Last modified: April 12, 2023