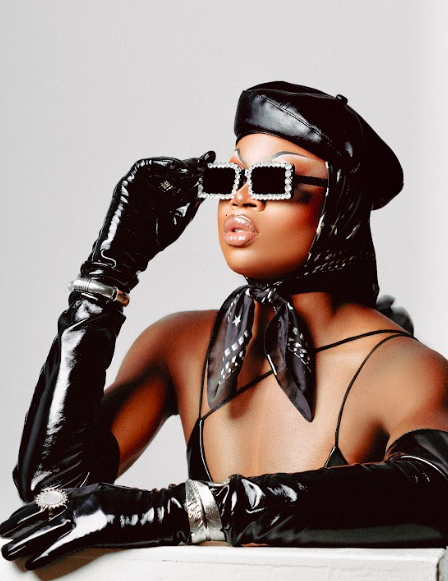 Toronto's longest running multi-arts fashion week
,
Fashion Art Toronto
 (FAT) has curated an incredible line-up for their Spring 2023 fashion week. Taking over 20,000 square feet of the industrial warehouse at Black Creek Assembly, it's going to be their biggest event yet. The event is from Thursday, April 27 to Sunday, April 30 with runway shows and presentations from 50 designers, style-inspired art installations from Canadian artists, an immersive Fashion Cinema curated by CANIFFF, a Fashion & Beauty Retail Boutique and more. Tickets to Fashion Art Toronto are now available
online
.
Social Handles: @MissLunaDuBois
What inspires you?
Luna pulls a lot of inspiration from art, music, fashion, usually from the people and the community around her.
Tell us the story behind your brand
Luna DuBois is well known drag queen, performer, & personality all over Canada, also known for her high fashion looks and makeup skills on social media. Over the years she's made a mark in the Toronto fashion scene always being one of the "best dressed" guests at major fashion events. She's literally quite a showstopper.
What's one piece of advice you would give someone starting out in your field?
A lot of practice at home for sure and money! Drag is not easy as it may look, there's a lot of moving parts from makeup, hair, nails, garments, etc. Knowing how to do most things by yourself definitely cuts the cost of buying/paying for things and services. Being a full fledged queen Luna has a team of creatives and PA who helps her out, however starting out she had to do a lot by herself.
What do you love most about FAT?
I love seeing the amazing collections designers get to show off, getting to dress up in amazing fashions when I attend, modelling for of my designer friends as well in their amazing fashions, also being able to make new connections with the attendees.
What does 2023 hold for you?
2023 is a highly anticipated year of new ventures, shows and projects for Luna. Much can't be given away just yet, but keeping up with Luna on socials is a great idea so you don't miss a thing!
Last modified: April 17, 2023