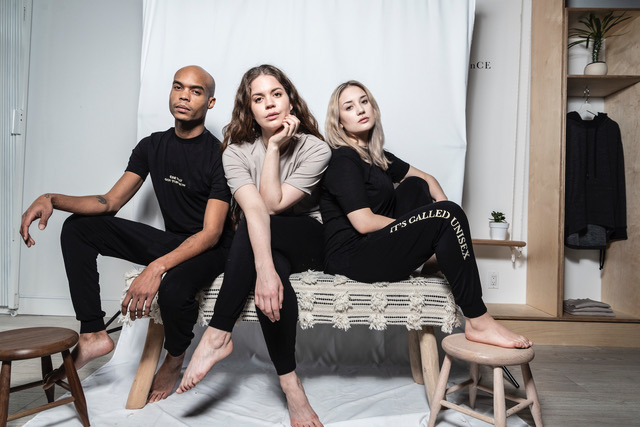 The city's largest multi-arts fashion festival, Fashion Art Toronto (FAT), is back. After having to postpone their annual event in April, FAT is introducing a Virtual Runway Show Series. Virtual runway presentations will be broadcasted live on FAT's Instagram every Monday and Friday evening throughout the summer. Our Faces of FAT series will take a deeper look at the designers behind the collections and their stories. 
Designer: Cassandra Burrell
Website: www.shopcassandraelizabeth.com
Instagram: @shopcassandraelizabeth
Show time: Friday, July 10 @ 8:00 p.m. EST
SC: Tell us a bit about yourself.
CB: My name is Cassandra and I am the designer or slow fashion label, Cassandra Elizabeth. I grew up on the East coast and moved to Toronto four years ago after spending some time in Vancouver. I believe highly in slow fashion being a main pillar in sustainability. Cassandra Elizabeth is bringing more responsible clothing options to Canada. Cassandra Elizabeth is committed to providing inclusive garments, without compromising longevity, quality, or style. A good staple in your wardrobe should be universal.
SC: What inspires you?
CB: I gain a lot of inspiration from my personal challenges I have faced while shopping. I think people should be able to go to a store without wondering if the garments were made for women or men. If you like something, buy it! With that being said, there are challenges that come with designing for everyone. Shoulders, arm lengths ad hem lines are just a few of them. I picture a couple going out in coordinating outfits every time I come up with a new design.
SC: Tell us the story behind this collection.
CB: I design a seasonless collection to aid in slow fashion and sustainability. I have been designing the same "Core Collection" since 2014 and adding in new styles as they come. I am excited to announce there will be a new collection inspired by my current environment called the "Toronto Collection" soon. Some of the looks from this runway are part of that new capsule.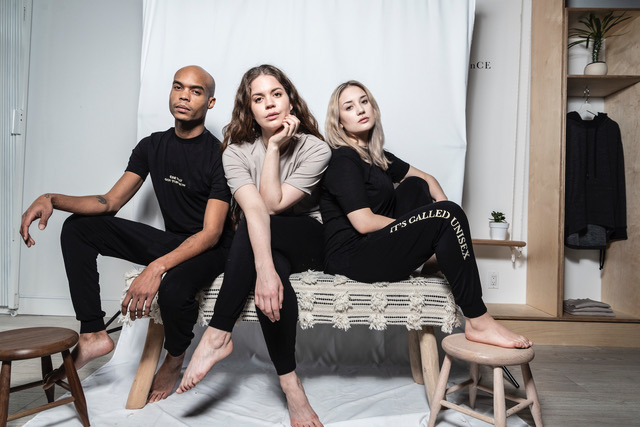 SC: Who or what has been a strong influence on you throughout the course of your life?
CB: My environment has always been a large influence throughout my life. If you look back at my pieces from living in Halifax, to Vancouver, and now Toronto, they are all unique. They are still CE, but they take on the feel of the area I was living in at the time. I am also very influenced by Scandinavian interior design, and Japanese street style. I think the ease in both styles is beautiful.
SC: What's one piece of advice you would give to a designer that's just starting out? 
CB: I feel like I'm "starting out" every single day. I think being able to adapt and not be afraid of change is important. Fashion is always changing. They way people shop is always changing. You don't have to change who you are, but learn to adapt when needed.
Last modified: July 10, 2020