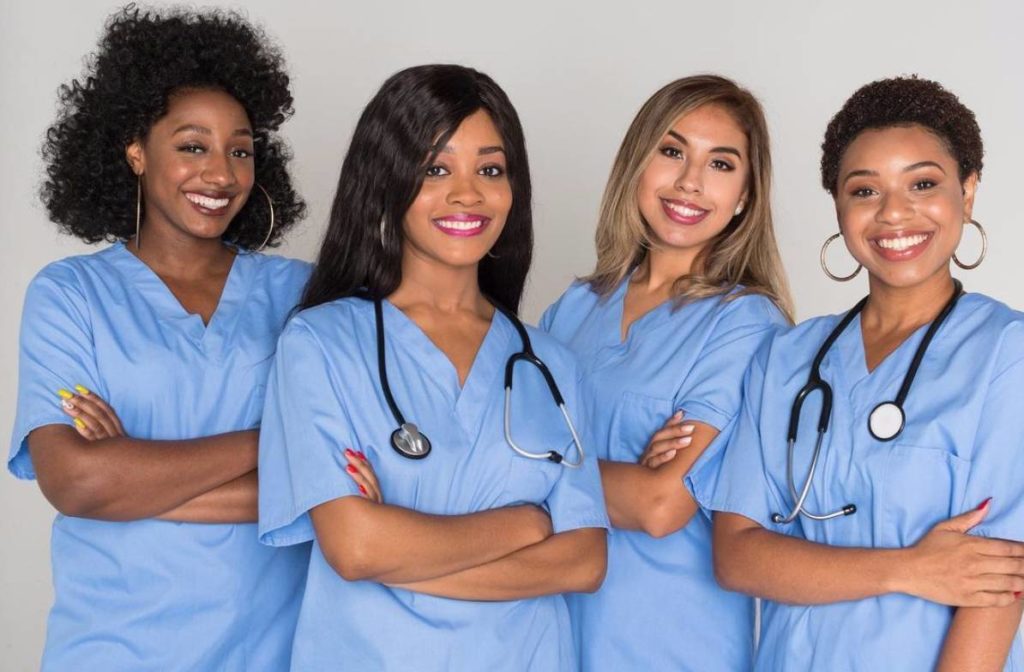 On Thursday, Dec. 3, you have a chance to celebrate, support and thank Canadian nurses during a virtual MaskerAide hosted by the Canadian Nurses Foundation (CNF).
The 2020 Nightingale MaskerAide will create a national stage to spotlight the tireless work and dedication of nurses across Canada, especially during the pandemic. 
Hosted by ETALK's Traci Melchor, the event will feature performances by Canadian chart-topper Serena Ryder, America's Got Talent Season 15 Golden Buzzer Winner Roberta Battaglia, and TikTok star Notorious Cree. 
The World Health Organization has declared 2020 The Year of the Nurse in honour of the founder of modern nursing Florence Nightingale's 200th birthday (hence the name of the event).
The celebration will kick off at 7:30 p.m. EST on Thursday and tickets are currently available at https://cnfmaskeraide.vfairs.com/. Unique ticket packages are also available to customize the experience, including opportunities to score coveted Front Line 2020 swag bags and to fund nursing scholarships.
In addition to the event, the CNF launched an online auction on Thursday, Nov. 26, which boasts swoon-worthy items from designer fashion to travel and everything in-between. The auction has already raised almost $10,000* (*at the date of this article's publication) and it can be accessed through the event registration page.
"In the midst of a global pandemic, never has it been more important to support and thank nurses who work tirelessly, risking their lives every day on the frontlines against the battle of COVID-19," says Christine Rieck Buckley, CEO of the CNF. "We are rolling out the (virtual) red carpet for nurses from coast-to-coast and invite all Canadians to join us on Dec. 3 as we celebrate and recognize their dedication and care alongside big Canadian talent and special guests." 
The 2020 Nightingale MaskerAide also marks the first time the CNF is taking its annual gala virtual. The organization hopes to raise $500,000 in support of nurses with a portion of proceeds directed to the Canadian Nurses Foundation COVID-19 Fund. The fund launched earlier this year to provide immediate mental health support and skills training to nurses, as well as aid for new research and best practices for future pandemics. 
To learn more about the CNF, the 2020 Nightingale MaskerAide and donor opportunities, visit https://cnfmaskeraide.vfairs.com/ and follow along on Facebook, Twitter and Instagram using the hashtag #CNFMaskerAide.
Last modified: December 1, 2020