Welcome to #CheckedIn, a travel series where we take you along to some of the trendiest and most unique hotel experiences around. Join us as we give you the 411 on all the ins and outs of these locations, what to expect and where you should 'check-in' next!
Last month, STYLE Canada checked-into the Gladstone House for a weekend getaway in the city. Read on for all the details below.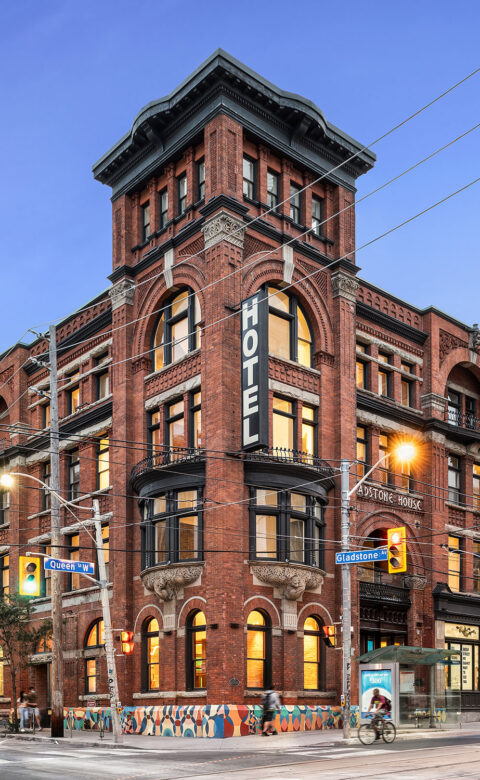 The Vibe
In the heart of Toronto's most creative neighbourhood lies the newly reimagined Gladstone House; a boutique hotel where culture, art and diversity take centre stage in this iconic space. Walking into the lobby it's as though you're stepping into a beautifully eccentric living room—and with the welcoming smiles of the Gladstone folks, it's as though you've come home. The boutique hotel is steeped in endless amounts of history, with innovation wrapped amongst its walls. From curated local art to a cool pool table and co-working space, it's a place where people come to gather when they're looking for a weekend getaway or work holiday.
The Neighbourhood
Gladstone House is located in West Queen West, notably one of the coolest neighbourhoods in the world. From eclectic restaurants, cool coffee shops and creative adventures around each corner, you'll spend your days rubbing shoulders with creatives in this neighbourhood. The best experience of all is, of course, found at the popular Melody Bar—a space the Gladstone House designed to enjoy a weekend brunch, karoke, cabaret, dinner, live music and trivia nights. From local craft beer to handcrafted cocktails, and everything in between, the Melody Bar will be your go-to spot while staying here.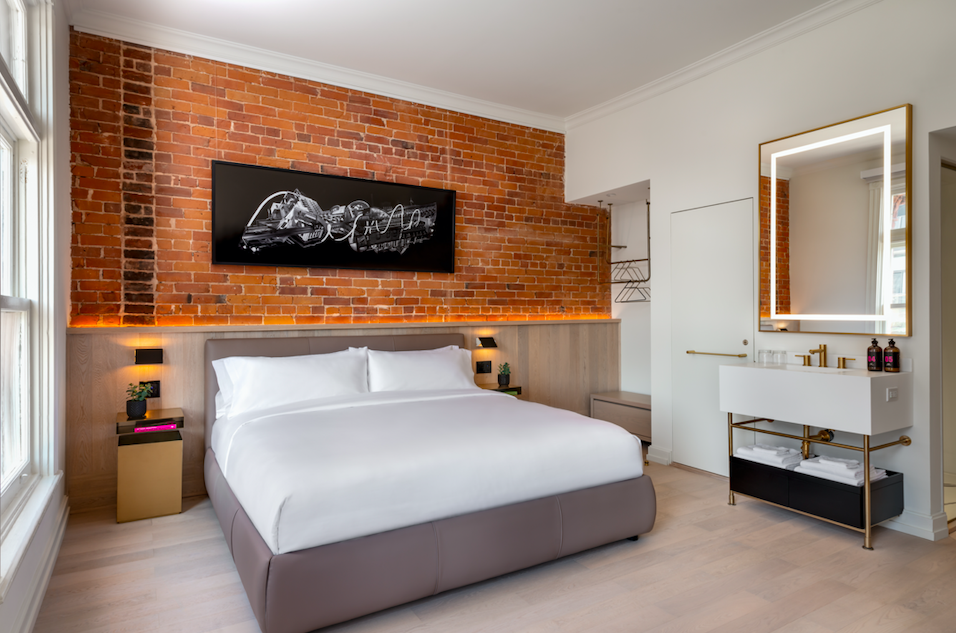 The Room
The Gladstone House's rooms are 'cleverly designed and artfully inspired'. What we loved most is that each room is designed with unique artistic installations and is home to hardwood floors, exposed brick wallks, and the finest of furniture. Each room is home to cleverly designed solutions to optimize space—making the Gladstone a must-go to spot for business and leisure travelers alike. Wake up to light streaming in from the beautiful picture windows, as you take in the vibrancy of the city and thoughtfully crafted space inside. With neutral accents, glass enclosed showers and locally crafted bath amenities, you will simply feel as though you're in a home away from home while enjoying your time in this space.
The Extras
Take the old-school elevator up to your floor to experience the historic nature of the place or stroll up the steps to peruse the lounge areas—complete with a co-working space, library, and legendary pool table—there is a lot to see and do while staying at the Gladstone. If you're one who loves a good workout, check out their new fitness and lifestyle studios that are, in good old Gladstone fashion, hand-painted with a custom designed mural by a Toronto artist, and home to some of the finest workout gear. Enjoy breakfast and a latte at the Bistro + Bar or a delectable dinner at the Melody Bar.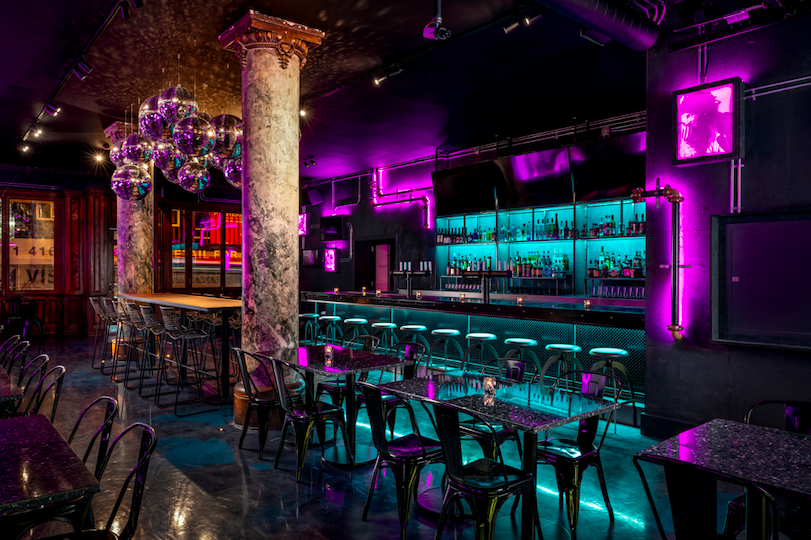 The Verdict
The verdict; we'll be back each and every time we head into the city, and we highly suggest you do too. The Gladstone House is our favourite place to stay creative and get inspired in the city.
Last modified: April 20, 2022