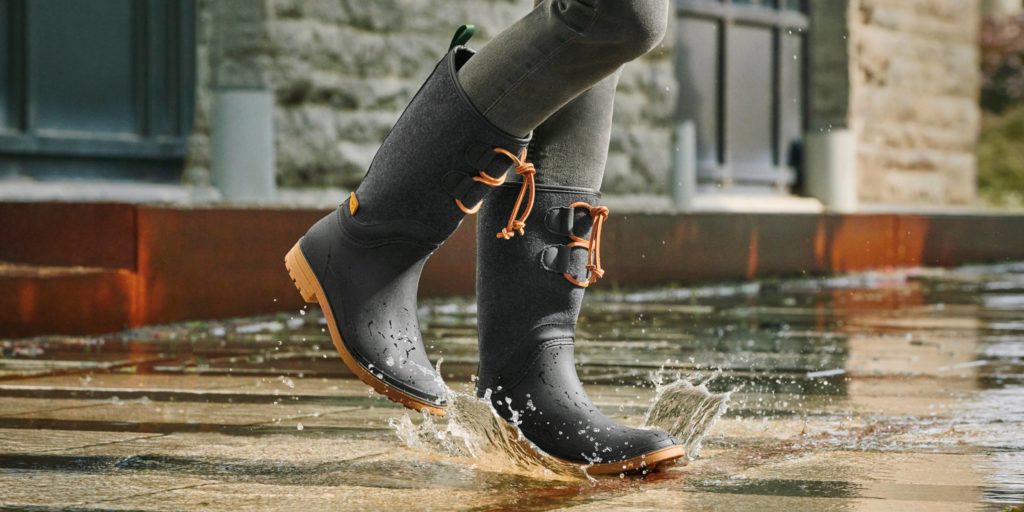 With September gone and out of the way, October presents a new set of challenges: it's back to school and work for the whole family but under much different circumstances.
For as much as we would've liked to hold on to summer, the worst of the rain, wind and snow is not far ahead. The most torrential Canadian weather comes at the busiest time of the year, which makes getting the kids dressed and out the door in the mornings an even bigger test.
Thankfully, there's brands like Kamik to remind us that there's no such thing as bad weather, only bad footwear.
https://www.instagram.com/p/CFj3aGFDVe6/
A proudly Canadian company with over a century of experience in making top-quality shoes for men, women, and children, Kamik has a longstanding history of producing sustainable and stylish footwear for all seasons.
Kamik boots are tested in a variety of conditions to make sure they are well-built for Canada's harshest weather. Plus, moisture-wicking and thermal barrier layers provide superior durability and support in every pair.
After 120 years in business, Kamik is still family-owned and operated in Canada. Its home-grown expertise has evolved over the years with new sustainability measures too – from the manufacturing process to the finished product.
"Sustainable manufacturing is at the heart of everything we do at Kamik," Brand Manager Taline Djourian said. "By keeping the production close to home and made in North America, we are able to create a range of products that deliver maximum performance with minimal impact on the environment."
https://www.instagram.com/p/CEbO0V7FANh/
Kamik has recycled enough rubber to make 360,000 pairs of black rain boots and the brand's New Hamburg factory, where most of their felt liners are produced, is a zero-waste operation. For the eco-conscious shopper, Kamik boots are a feel good, do good type of purchase. And, they'll keep you and your family's feet warm, dry and happy all day long.
Ready to browse for a pair? Check out some of our favourite fall/winter styles below.
SHOP IT: Kamik, $140
SHOP IT: Kamik, $43
SHOP IT: Kamik, $115
SHOP IT: Kamik, $120
SHOP IT: Kamik, $155
SHOP IT: Kamik, $43
SHOP IT: Kamik, $150
SHOP IT: Kamik, $130
Last modified: September 30, 2020