Boreal Book Club: Looking for Jane by Heather Marshall. Welcome to STYLE Canada's Boreal Book Club: a monthly meeting narrated by Erin Catto, (reviewer at Girl Well Read), for bookworms who are looking to scour new pages. Each instalment of our Boreal Book Club will feature a Canadian author and their latest title. Be sure to use the hashtag #BorealBookClub to share with us on social!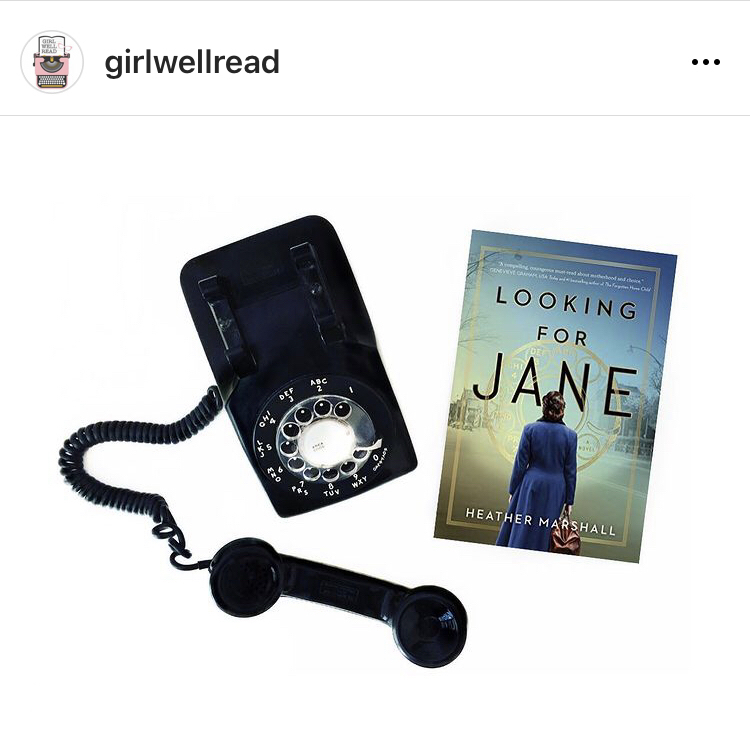 Tell them you're looking for Jane.
2017
When Angela Creighton discovers a mysterious letter containing a life-shattering confession in a stack of forgotten mail, she is determined to find the intended recipient. Her search takes her back to the 1970s when a group of daring women operated an illegal underground abortion network in Toronto known only by its whispered code name: Jane…
1971
As a teenager, Dr. Evelyn Taylor was sent to a home for "fallen" women where she was forced to give up her baby for adoption—a trauma she has never recovered from. Despite harrowing police raids and the constant threat of arrest, she joins the Jane Network as an abortion provider, determined to give other women the choice she never had.
1980
After discovering a shocking secret about her family history, twenty-year-old Nancy Mitchell begins to question everything she has ever known. When she unexpectedly becomes pregnant, she feels like she has no one to turn to for help. Grappling with her decision, she locates "Jane" and finds a place of her own alongside Dr. Taylor within the network's ranks, but she can never escape the lies that haunt her.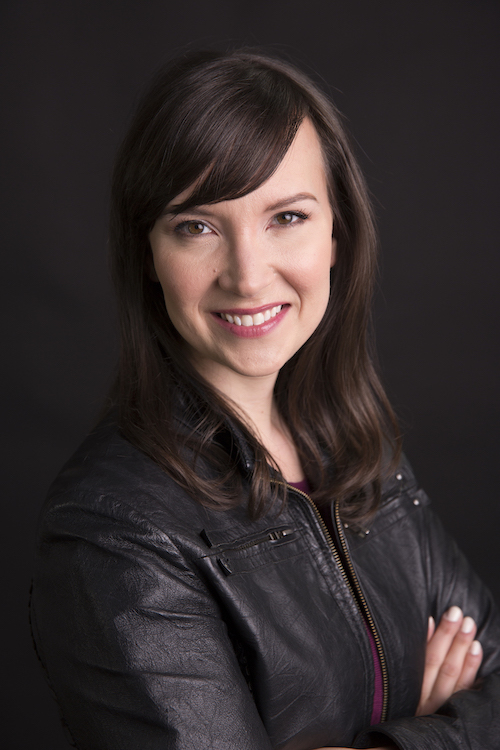 Weaving together the lives of three women, Looking for Jane is an unforgettable novel about the devastating consequences that come from a lack of choice—and the enduring power of a mother's love.
Looking for Jane is a stunning debut that takes a deep dive into motherhood (the wanting and not wanting to be a mother), social expectations placed on women (that are still alive and well today, and women's reproductive rights (and lack there of). 
Through the intertwined stories of Angela, Evelyn, and Nancy, Marshall shines a light on the heartbreaking reality faced by women of all generations and walks of life. It is so much more than a book about abortion and choice, it is a reflection on one of the blemishes in Canadian history and it speaks to the strength of women in their continued fight for their rights.  
This thought-provoking, searing, and still timely novel will stay with its reader long after the last page is turned. 
Scroll to learn more about Heather Marshall in an inclusive interview with STYLE Canada!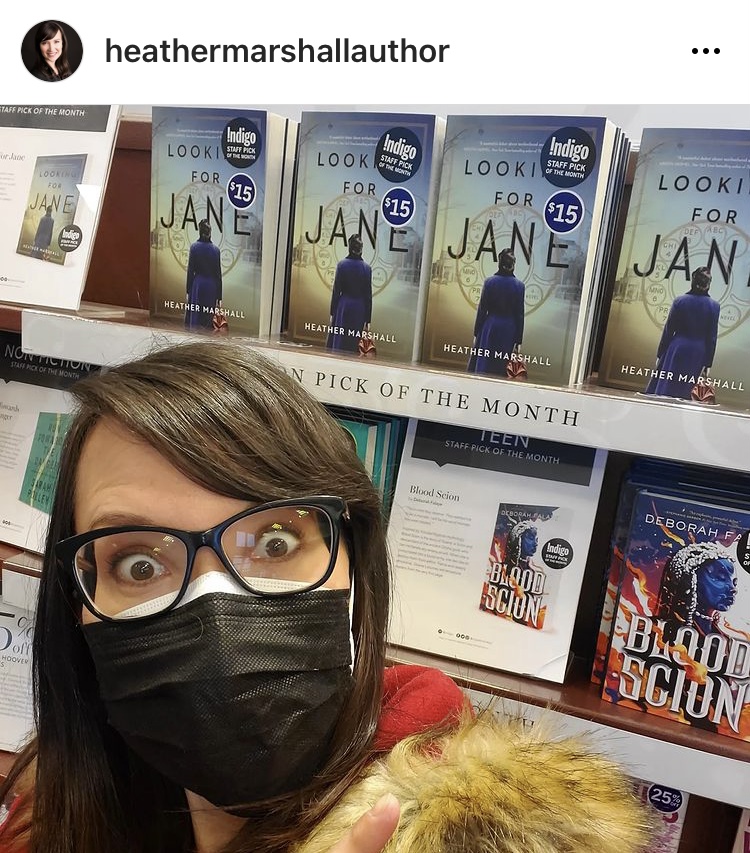 GWR: What does your writing process look like? 
HM: I have such admiration and respect for writers who can plot out their entire project and—even more impressively—stick to that plot structure. But that's not me! I start with an idea, or sometimes two separate ideas that weave together into one story, and then just let my imagination run with it. For some reason I can't fully explain, I often know the ending of a story before I've written the rest of it, and I'll write the final scene or chapter first. I think it allows me to see the end of the story and then work backwards and fill in the rest. 
One of my favourite parts of my writing process, and what makes me such a terrible plotter, is when characters decide to run amok and take my story in a direction I hadn't planned. It can make for a lot of extra work, but I almost always end up loving the final result even more than my original plan. 
GWR: How did you come up with the idea for this novel? What was your inspiration or jumping off point? 
HM: Back in university I wrote a paper on the process leading up to the legalization of abortion in Canada in the 1980s, and I remember thinking it would make a great novel. Years later, I stumbled across a news article about the post-war era maternity homes and all the women who were forced to give their babies up for adoption, and I thought that would also make a great story. I was working on both of these ideas when one day it finally clicked that they were two threads of the same story: women's fight for control over their bodies and their lives. 
GWR: Tell me about the research you did for Looking for Jane? 
HM: The research process for this book was quite extensive, eye-opening, and completely heartbreaking. After I read that initial article about the homes for unwed mothers, I went down a rabbit hole and discovered several more that led me to other sources, including some academic research papers, books, and a documentary. 
For the reproductive rights storyline, I drew on a lot of my own research from that paper I wrote back in university, and I also had the pleasure of interviewing long-time feminist activist Judy Rebick, who told me all about her experience with the abortion rights movement and working alongside Dr. Henry Morgentaler in the years leading up to legalization. 
I also interviewed lots of women about all kinds of experiences related to motherhood, including conception/fertility struggles, unplanned pregnancy, abortion, childbirth, and adoption.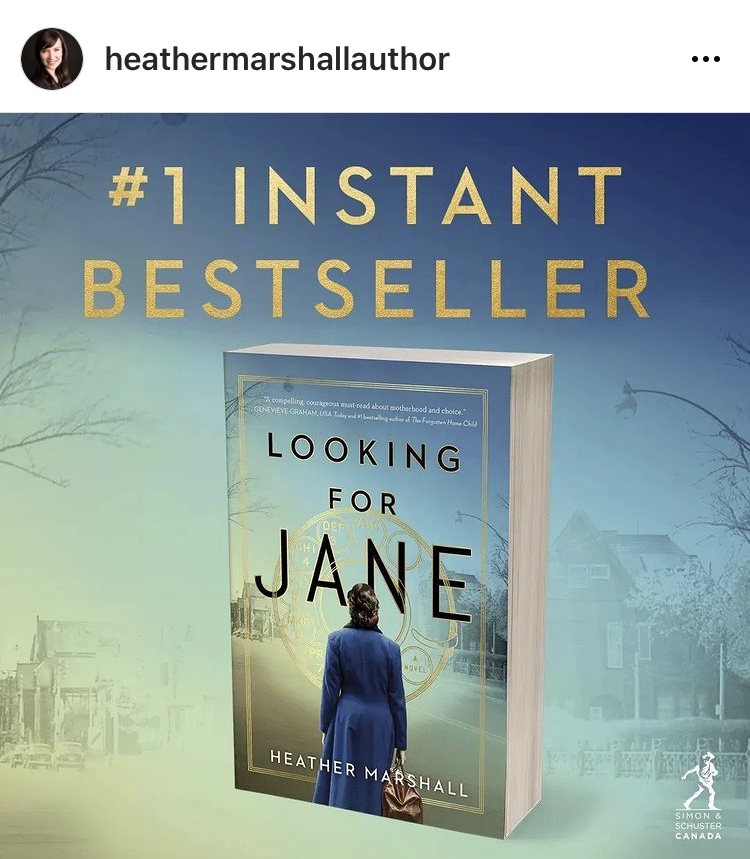 GWR: What made you decide to write the book from multiple points of view? Was it easier or more challenging to explore the parallel storylines? 
HM: As a reader, I've always been drawn to novels that are structured with multiple points of view. Personally I find it makes for a more interesting and engaging read. As a writer, I know that there are always at least two sides to any story, and the multiple points of view allows me to tell these characters' stories from more angles that I would be able to if it were just one perspective. Right from the outset I knew I wanted Looking for Jane to be as sweeping as I could possibly make it, across timelines and experiences, so I created those three characters whose stories span the 1960s through present day in the hopes of really giving a full sense of how far we have come with regard to women's rights, and how far we still have to go. 
It was definitely a challenge to write a novel with three points of view spanning that amount of time with a mystery and a twist thrown in! Every time my agent or editor wanted to make a tweak I had to go over the entire novel and make sure that that one change didn't have a domino effect on the whole thing. I don't think I had any idea how ambitious this novel was when I first started writing it, but it was such a labour of love, and I'm so proud of the final result and the impact it might have. 
GWR: How did you balance crafting a good story against historical accuracy in terms of character development and plot? 
HM: I think this is such a big challenge for historical fiction writers. We of course want to tell the best story we can to entertain our readers, but most of us who read and write historical fiction do so because we love learning real facts about the past in an accessible and entertaining way, so there is always that drive to be as accurate as possible. Personally, I try not to veer too far off course or take too many liberties with historical fact or timelines, because I find it makes for a more authentic read. I talk about this a bit more in the Author's Note at the end of the book, but in shedding light on the maternity homes tragedy, I felt an incredible responsibility to tell these women's stories as accurately as I could. I made a very deliberate decision to not exaggerate—or minimize—the trauma they endured, so that storyline is heavily based on first-hand accounts of their experiences, which were appalling. 
Committing to historical accuracy also lets me really sink my teeth into the era I'm writing about, and put myself in my characters' shoes more deeply. For instance, I get to research fun things like slang and language of a particular place and time, fashion trends, hair and makeup styles, logos and advertising, architectural trends, popular household brands and products, etc, and then use those to colour my characters' lives and the setting. One of the best compliments I keep hearing about this book is that it's quite evocative of the era, that readers really feel transported, and that makes me feel so thrilled, because I think it's the addition of all those little historical details that really brings the era and characters to life. 
When it comes to timeline, I will definitely take some liberty if an event I'm mentioning or focusing on happened a year or two 'off' from my story, but in Looking for Jane, I wanted to explore the history of abortion access in a very real way, so I was pretty precise about dates in this book. 
GWR: Looking for Jane takes a deep dive into motherhood (the wanting and not wanting to be a mother), social expectations placed on women (that are still alive and well today, and women's reproductive rights (and lack there of). Why was it important to include all of these elements int the story? 
HM: As I mentioned above, from the outset I wanted this book to feel quite expansive, and to try to capture the breadth and depth of motherhood and how that's evolved for Canadians over the past several decades; how things have changed, stayed the same, gotten better or worse or just more complicated. I like to have one or two central themes threading through each of my novels, and I wanted to dedicate an entire book to this exploration of motherhood and choices. I know I could have explored some of these elements in future novels, but it just felt right to me to include them in this particular story.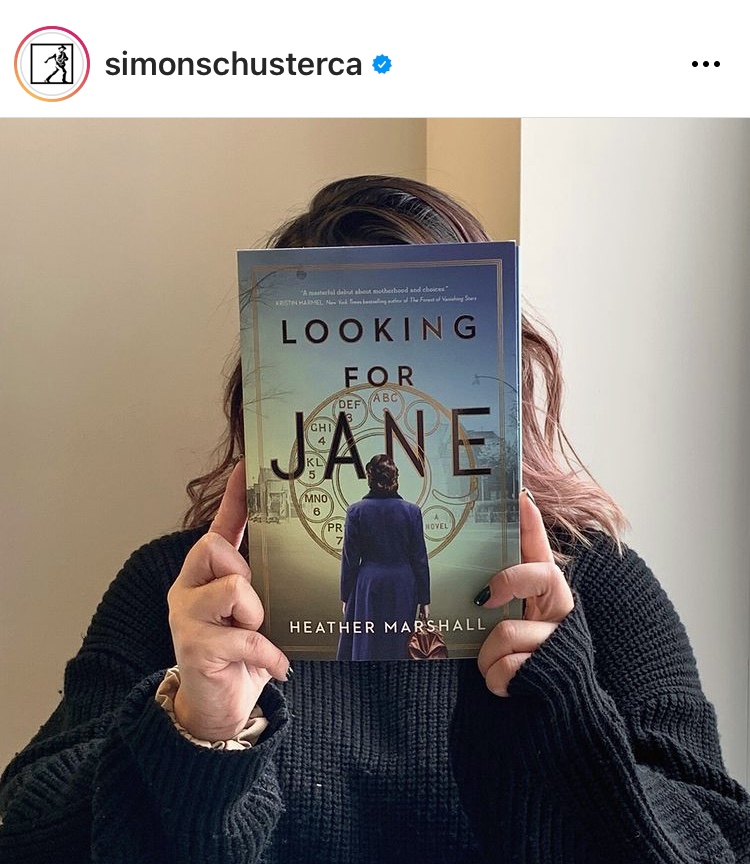 GWR: What was the hardest scene to write? 
HM: Oh, there were a few that were very difficult for me emotionally. I think when Evelyn says goodbye to her baby was a particularly tough one, even though it just poured out of me when I was writing it. It wasn't a challenge at all to get it down, but it was heartbreaking to read every time I came back to it during the editing process, and that was before I even had a baby of my own! Interestingly, I'm glad I wrote this novel before I had my first child. I think it's almost too much of a punch in the gut for me to have written it now. I'm not sure I could have handled it, emotionally. 
GWR: Is there a topic you wish more authors would write about? 
HM: I like to tell a funny little anecdote when I get questions like this. Back in my grade eight history class, we were learning about all the men involved in Confederation, and I quite innocently put up my hand and asked my teacher "What were the women doing?". I was twelve, not yet identifying as a feminist, but I was wondering what all these men's wives were up to while they were off doing these Very Important Things at work. In response, I got sent to the principal's office for my seeming insubordination. I was reprimanded for daring to ask what the women were doing. Needless to say, I didn't get in trouble with my parents and I'm sure I made them quite proud that day, actually. But I think that experience planted the seed for what I do. I write about what the women were doing, and a lot of other authors do now, too. So to answer your question, I think authors are doing just great! In the past decade or so, there's been this explosion of writing about women, by women, unearthing their contributions to humanity. I just want to see as much of that as possible, and I'm honoured to be among those writing this type of fiction. 
GWR: Was there a particular author/work that inspired you to become a writer or the way that you write? 
HM: I read fairly widely, but I'm a big fan of both Kate Morton and Jodi Picoult—they're two of my literary idols, even though they write quite differently from one another. But I do remember very clearly, when I finished Anthony Doerr's complete masterpiece All the Light We Cannot See back when it was first released, I thought "if I can be even one tenth of that calibre, I'll have accomplished something as a writer." I'm not sure I've achieved that yet, ha! But it's good to have goals!
GWR: What are you working on now? 
HM: I can't share too much just yet, but it's another historical fiction that takes place in Germany in the 1940s, and the North of England in the present day. It explores a few key themes including survivor's guilt, and the polished versions of ourselves that we sometimes present to others when we're unhappy with our true, messy selves. One of the characters is inspired by a woman named Mona Parsons, a little-known Canadian heroine who was the only Canadian civilian woman to be sentenced to death and imprisoned by the Nazis during WWII. I'm really excited to draw some much-deserved attention to her!
Last modified: February 9, 2023