By Raquel DaSilva, founder of Modern Aesthetics College
Interested in beginning a career in aesthetics? Or are you looking to perfect your cosmetics artistry? Raquel DaSilva shares five reasons to sign up for beauty school today.
1. MASTER YOUR CRAFT 
Just like any other trade or profession, attending school to master your craft is essential. Beauty school teaches you the latest aesthetics methods and techniques, how to use professional tools, insider tricks and tips, and so much more. The knowledge you gain sets the foundation for a successful career – it is priceless. You graduate with reputable credentials, giving you credibility to work wherever.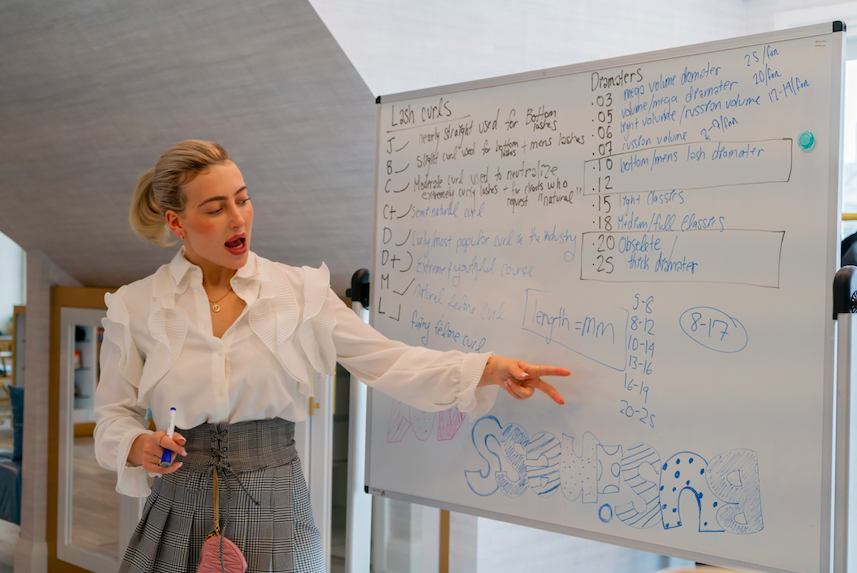 2. MAKE FRIENDS FOR LIFE
At beauty school you'll meet like-minded, aspiring beauty entrepreneurs with similar interests, so you can start building your community. After attending our school, we constantly hear that our students find forever friends, and some even become business partners!
3. BE YOUR OWN BOSS 
There's nothing more rewarding than setting your own rules, your own schedule and your own financial opportunities. When you master an aesthetic trade (or multiple!) – such as waxology, body contouring, lash technician, hair stylist, nail technician – you can become a sought-after independent aesthetician who sets their own schedule and who can work anywhere (from a salon, spa, or even from home) or you could open your own salon. The opportunities are truly endless when you're a #bossbabe.
4. WORK VERSATILITY  
When you're a beauty professional, you're not bounded by borders! It's a truly versatile career choice, with endless opportunities – beauty services are needed in almost every country. With a small kit and service chair, you can practically offer your services anywhere. Many of our graduates offer services during their vacation – is there anything better than seeing the world while still making money? And with the power of social media marketing, you can build a brand and an aesthetic practice anywhere you'd like.
5. IMPACT LIVES 
Choosing a career in beauty can be very rewarding. Each time you perform a service on your clients, you're making a difference in their life. Your customers get excited for their self-care appointments and you get to be the person that creates this positive experience for them. As an aesthetician, you'll share many special moments in your clients lives, from weddings to engagements to a big promotion and many other celebrations. Your clients will become some of the closest people to you, and this is absolutely one of the best things about working in the beauty biz.
Your dream beauty career starts with investing in yourself and finding a program and service to offer that you really believe in and enjoy doing.
Modern Aesthetics College is Toronto's leading international aesthetic academy that offers more than 30 in-person and online beauty courses – including lash science 101, acrylic (nails) masterclass, body contour masterclass, brow lamination course and business building 101.
Find the perfect program for you with a complimentary consultation by calling 647-986-0020.
Last modified: June 10, 2022