The Porter is inspired by the real and seldom spoken about events that took place in the 1920s surrounding the lives of various characters residing in St. Antoine, Montreal. It tells the empowering story that shines a light on the moment when railway workers from both Canada and the United States joined forces and created the world's first Black union.
To celebrate the release of this Canadian series, STYLE Canada had the opportunity to chat with Mouna Traoré and Olunike Adeliyi (both of whom play pivotal roles in The Porter) about their favourite moments while filming, colourism and more.
Mouna Traoré stars as "Marlene" a Black Cross nurse, while Olunike Adeliyi plays "Miss Queenie" an influential Chicago crime boss, community activist and style maven- inspired by the real-life Stephanie St. Clair (often referred to as Queenie).
Scroll below to read our Q&A session with Mouna and Olunike from The Porter!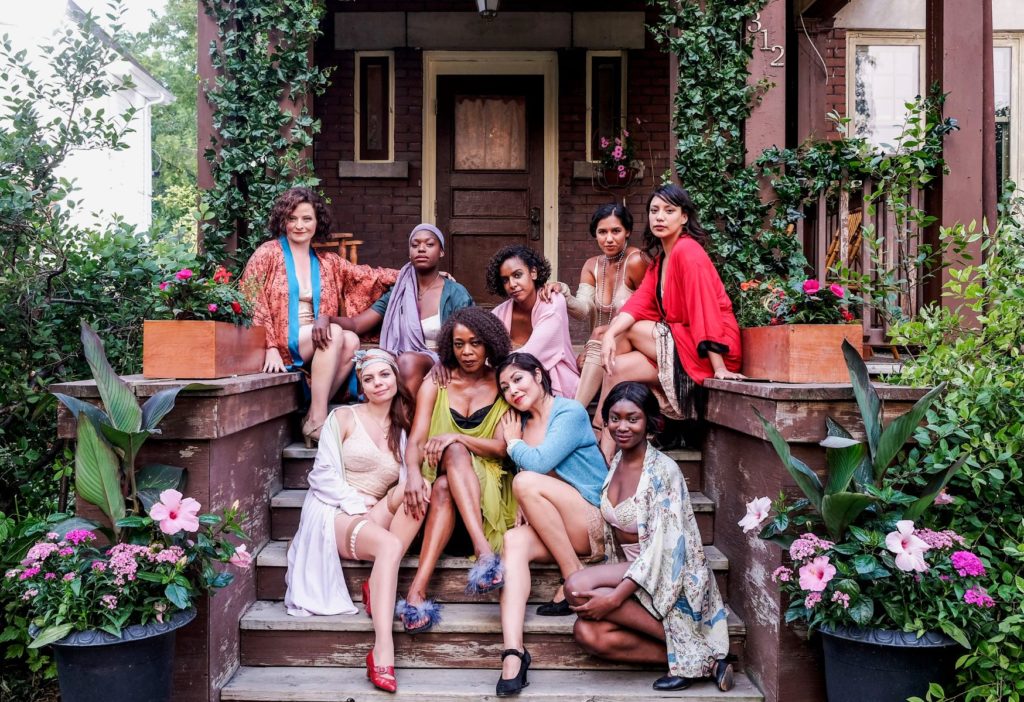 AH: What was the most memorable part of filming this series?
MT: The most memorable part of filming The Porter was the first time I walked onto the set for Stardust, the nightclub that appears in the show. It felt like walking through a time machine into a real prohibition era club. The set was immaculately dressed and seeing all of the actors, dancers and musicians in their beautiful wardrobes was breath taking. There was a spirit of aliveness on that set and so much joy. Everyone was bursting with excitement and energy. It really felt like a celebration. I'll never forget it.
OA: The most memorable part of filming this series is how dedicated everyone was. We kept the set open to any conversation that needed to be had. It was respectful and nourishing to the soul for all who were involved. I love it when people are on board with creating and learning things that matter. It's for a greater good.
AH: As Canadians, this part of history [about the porters and Black Cross nurses] is seldom taught- what are 3 ways that we can change this for future generations?
MT: I think we can start by demanding that Black Canadian history be part of our school curriculums nationwide. We need to also include courses and programs on Black Canadian History in post-secondary institutions. And finally I would advocate for more support for organizations, institutions, and museums that research, document, preserve and celebrate Black Canadian history.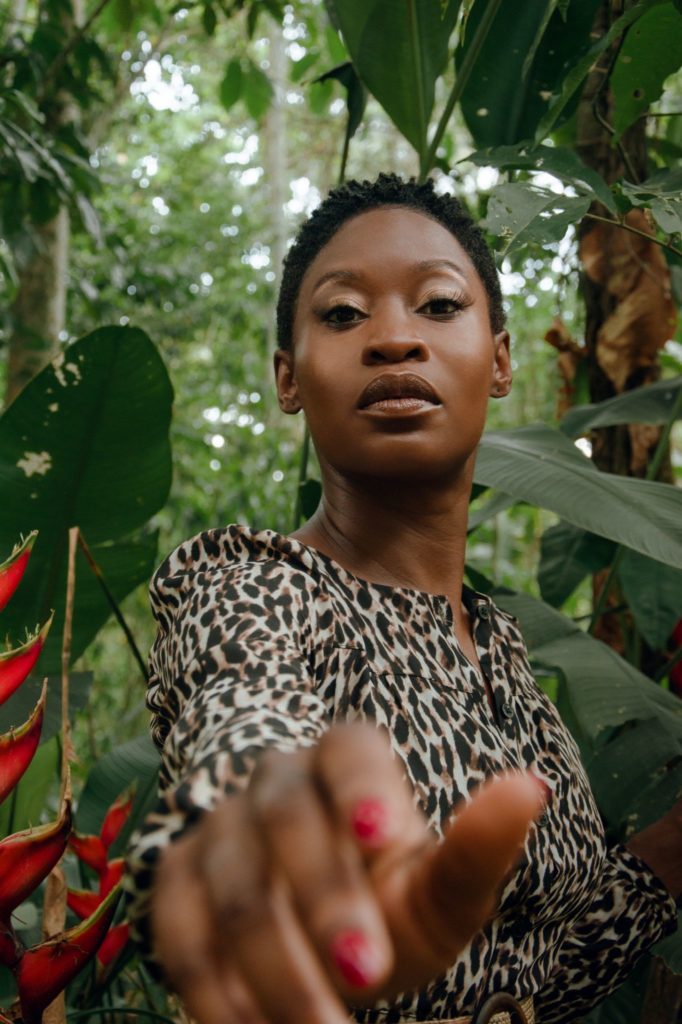 AH: How does this series compare to other projects that you have completed in the past? i.e. being a period piece set in the 1920s?
OA: The Porter doesn't compare to other projects. It stands alone rightfully. I'm incredibly proud and honoured to be a part of the biggest all black lead show in Canadian history. I hope The Porter is groundbreaking and my hope is that it will open doors to have more shows that are lead by the BIPOC community in Canada. The Porter brings you drama, romance, history, sex, violence, vibes, humour, fashion, and lots of entertainment in the 1920s. That era was beyond belief and I'm happy we all get to relive it together. Are you ready for the ride?
AH: Without giving any spoilers, is there an episode that you favour the most?
MT: My favourite episode is always changing, but right now I'll say episode 7. In that episode, we see a very different version of Marlene. She gets to let loose and have a lot of fun, and I really enjoyed filming it, and getting to play off of Alfre Woodard.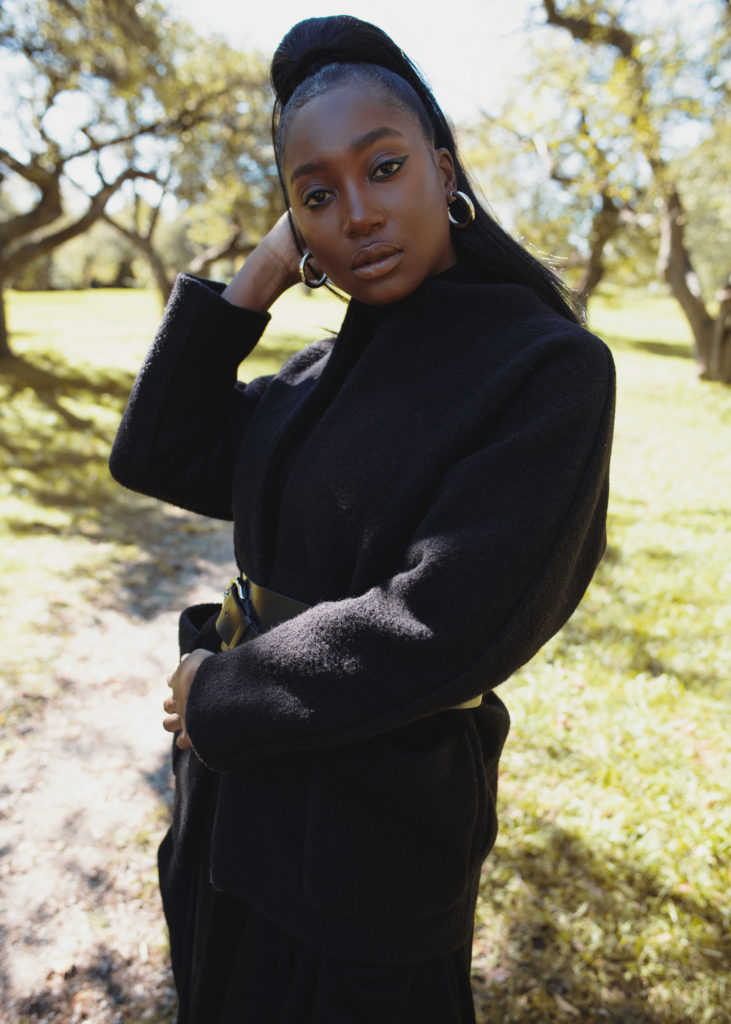 AH: Colourism is a topic heavily featured in the series, do you have any advice for your audience who may be dealing with any form of colourism in today's society?
MT: I really hope that people remember to love and embrace themselves, no matter their colour. As a dark- skinned woman, I've had my fair share of experiences of colourism and shade-ism, and I struggled with it especially when I was young. It's important to remember that there are many different standards of beauty. Discrimination against people with darker skin tones is rooted in racism and systems of oppression, and beliefs based on skin colour are not a valid assessment of who you are, where you belong, or what you're capable of. Look for examples of men and women who are breaking barriers in spite of not fitting into social beauty ideals. Share your experiences, and seek out support. You're not alone. Black is beautiful.
OA: Colourism has always been a negative aspect of our society. I've experienced it first hand. As a teenager, I used to hear people say "you're pretty for a dark skinned girl". It always felt weird to me to hear that. It felt like a back handed compliment. It's only as I've matured that I understand that it was based in racism. The only way to deal with colourism effectively is to take care of your mental health and decolonize your mind. Self-care and self-love is a must for me. You cannot afford to lend your time to people who don't celebrate you. So take care of you first and know that you exist for a greater good.
The Porter premieres in Canada beginning Monday, February 21 at 9 p.m. on CBC TV and will be available to stream on CBC Gem, CBC's streaming service.
Last modified: February 8, 2022