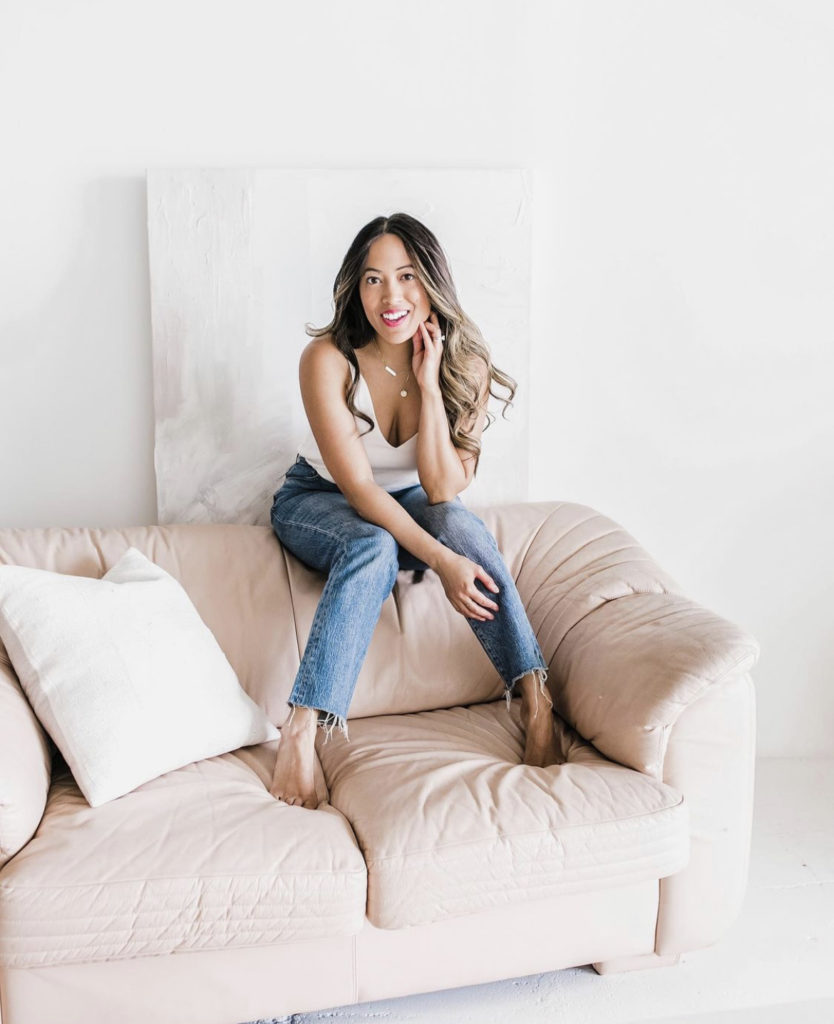 What's In Your Wardrobe is a new series by STYLE Canada that takes you inside the wardrobes of the most stylish people we know. Get an inside look at what they do to keep their clothes fresh, closets updated, and confidence in check. Meet this week's stylish host, Krystle N.
MR: Where do you buy your essentials/everyday pieces?
KN: For good quality essentials, Aritzia is my go-to. For affordability, Joe Fresh.
MR: What accessories are you willing to splurge on?
KN: Bags and jewelry. That being said, I'm pretty conservative when it comes to bag purchases (I don't have a big collection). I usually aim to find a good quality, timeless bag that is practical and functional, and then I'll wear it often. For jewelry, my sensitive skin can't handle costume jewelry, so I have to buy gold.
MR: What are some things you look for in a clothing brand before purchasing something?
KN: Increasingly, I'm looking to support more local and sustainable brands. Supporting Canadian is also important.
MR: What's the one item you wear with almost anything/style 1000 different ways?
KN: Jeans, of course! I'm currently living in a pair of blue Madewell Vintage raw-hem ankle jeans and a pair of dark grey raw hem jeans (also from Madewell). Prior to these, it was a pair of dark blue skinny jeans (until Gen Z deemed them uncool).
MR: What are some of your favourite pieces in your closet you can't live without?
KN: My Mackage leather jacket, black leather backpack from Nordstrom, Levi's denim jacket from Aritzia, and a solid pair of white running shoes.
MR: Where do you go to find unique pieces for your wardrobe?
KN: I love Shopbop. It's my go-to for dresses, sweaters, and swimwear. It has a great collection of unique and independent designers.
MR: What do you do with an item in your closet you don't want to get rid of but never reach for?
KN: I have an item like this: my green sequined Balmain x H&M dress that I waited in line for 13 hours to buy when the collection dropped in stores in 2015. I wore it once for a NYE party and haven't worn it since because it doesn't fit any more. But I can't seem to part ways with it. It's a beautiful dress (almost like art). So, I think I'll just continue to hold onto it and honour it, unless I can find someone who will love it as much as I did.
MR: Do you like rocking thrift pieces or vintage pieces or pieces from new collections?
KN: I never really thrift. I think because when I was a kid, my older sister had an obsession for Value Village and would drag me there with her for hours on end. I've been traumatized from the experience.
MR: Do you ever keep clothing pieces because of sentimental reasons?
KN: Yes, all the time. I'm also afraid of donating something and then later realizing I have a need for it.
MR: On a day you need a pick-me-up, what's your go-to ensemble?
KN: For me, a "pick-me-up" is feeling good in my own skin. Wearing an outfit that fits me well and is flattering is key. This can change, depending on the season. So, I wouldn't say I have a particular "go-to".
MR: Favourite outfit you own?
KN: Right now, I'm picking favourites based on comfort, so a comfy pair of leggings and sweater.
MR: WFH essential item?
KN: Roots sweatpants.
MR: Do you have a fetish for a certain kind of item?
KN: Probably Spring/Summer dresses. No matter how many I buy, I always seem to want more!
MR: What do you use to keep your wardrobe fresh?(Do you sell your clothing often so you can rock new things? Do you rework the clothing you already own? Do you borrow clothes from friends?) 
KN: I have recently started listing items on Poshmark, but I use the app very casually and don't update my Poshmark closet very often.
For more on Krystle and her fashion journey, follow her Instagram @dineandfash here!
Last modified: September 7, 2021