What's Happening this November? This year you don't have to miss out on any of the latest happenings again! Because, at STYLE, we're bringing you the latest scoop on events, launches and brands across Canada. Here is a round up of the exciting things happening this month!
STYLE Canada x Destination Toronto
"Shop the Block" pop-up at Stackt Market in Toronto
We have some exciting Holiday news for you! This season we are partnering with Destination TO in bringing
the
ir holiday campaign to life.  "
Shop
the
Block
" will showcase 15 Toronto based brands in a retail pop up to take place over two weeks (November 29
th
 through December 11th) at Stackt Market. 
The
 team over at Destination TO and Stackt have some exciting plans for 
the
ir Holiday Hills activations and we are thrilled to be a part of it! We will be partnering with a diverse assortment of Toronto based brands accross different neighbourhoods to show what Toronto has to offer within its diverse community.
Saks Fifth Avenue Unveils New Main Floor at its Toronto Flagship Grand Renovation
Saks Fifth Avenue Toronto has unveiled two new floors as part of the store's renovation. The elevated main floor featuring women's shoes, handbags and accessories and a second floor dedicatedentirely to menswear. With a powerful assortment of heritage brands and emerging designers across all categories, the revamped store is the ultimate destination for women's and men's luxury fashion in Toronto.
The Saks Store Planning & Design team, in collaboration with Nelson, spearheaded the overall store renovation. An expanded, 6,500-square-foot women's shoe salon was relocated to the main floor. In addition, the handbag and jewelry categories were added, creating a more cohesive shopping experience. In addition, the main floor features a new department for accessories and sunglasses, as well as handbag enclaves designed to display rotating trend offerings.
Style Canada X the edit
As you know, this summer we launched our chic general store 'the edit' in Niagara-in-the-Lake,  and we are happy to announce some of the new brands have joined us. Come check out some of these amazing brands this summer at 233 King Street, we are open Thursday – Monday from 10 a.m. – 5 p.m. can't wait to see you there!
Truvi Beauty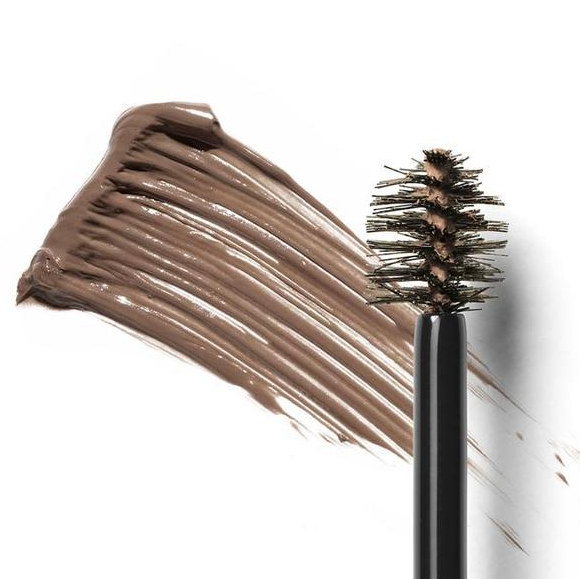 We are excited to have Truvi Beauty join us this month at 'the edit'. Truvi Beauty™ Skincare is dye/colour free & does not use artifical fragrances. Their products are NOT tested on animals & have been formulated to help with helping many skin situations. They also offer top shelf crueltyfree Brow Tinting solutions. Resullting in glorious colour matching & conditioned Brows.
Joyoush Health
Another brand joining us this month is Joyous Health. Joyous Health is the ongoing story of how one woman took her passion for natural health and not only used it to heal her own health issues, but to also inspire and teach others that they can take charge of their own health joyously, mindfully, and naturally!
Nada Toothbrushes
One of the other amazing new brands joining us is Nada. The Nada toothbrush is a revolutionary toothbrush that's better for the environment, using up to 90% less plastic than traditional brands. The replaceable brush heads have bristles made of tapered nylon that penetrate up to 17% deeper between your teeth and gums—giving you a superior cleaning. Plus, they take back your old brush heads and have them commercially recycled. When you order a Nada toothbrush, it comes with a self-addressed envelope you can put your used toothbrush heads in and drop in the mail. Now that's next generation thinking!
Fashion Art Toronto
Toronto's annual multi-arts fashion week Fashion Art Toronto today announced it is taking over historic venue Parkdale Hall (1605 Queen St W.) for its upcoming four-day Fall event. The fashion-forward showcase will run from Thursday, November 10 through Sunday, November 13, and feature contemporary and experiential runway shows from 30 designers.
"Fashion Art Toronto's Fall event will share inspired collections from a diverse group of talented designers and artists. There's something for everyone – genderless fashion, streetwear, activism-based collections, avant-garde designs, sustainable apparel and everything in-between," said Vanja Vasic, founder and executive director, Fashion Art Toronto. "Canada is home to a dynamic, creative designer community and we are excited to provide our inclusive platform for a second time this year. We look forward to welcoming all fashion-lovers to Fashion Art Toronto this November."
Opening night will feature highly anticipated shows from designers Lesley Hampton and Hendrixroe. Also presenting this season include Aadhe, Amelia Tuu, Ao Dai Canada, Brandon Keir, Demaine Tyrone and many more.
Tickets to attend Fashion Art Toronto runway shows are now available to purchase online. The full Fashion Art Toronto schedule is available at FashionArtToronto.ca.
The 8850 Co Media Preview
We were invited to the media preview of 8850 Co., an online sustainble and ethically sourced sex toys company. "We love our play time, whether it's solo or with a partner," says 8850 Co.
"We're inviting you to join us on a journey to learn together."
They are on a mission to make positive change in the world of "novelty" by creating transparency and a new way forward, starting with the 8850 Sexdex. You'll notice The Sexdex rating on all of their products. They're looking for best-in-class performance from everything they carry on the site.
Jambys x General Assembly Pop-up 
We are partnering with General Assembly and Jambys to start a pop-up at General Assembly! The Jambys lounge wear line is made from a proprietary Modal fabric blend knitted in a sumptuous French Terry. In addition to being silky soft, modal is a natural fiber made from beechwood trees. The Jambys collection will launch in store in mid November!
Last modified: November 11, 2022