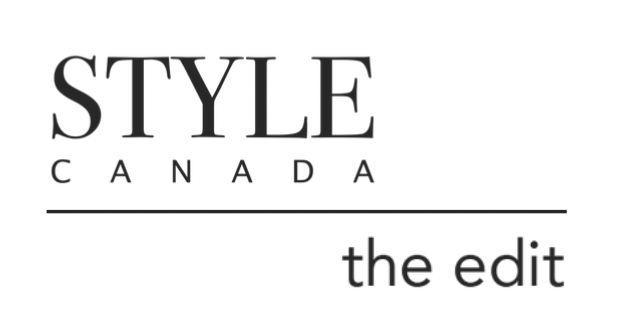 Here is a our series "What we did in 2022" that takes a look back at some of our biggest happenings in 2022 as STYLE Canada. With all its highs and lows 2022 was a fun year but it's now time to welcome 2023!!! So, this is our last goodbye to everyhting we have done as STYLE Canada in 2022! We hope you enjoy it as much as we did!!!
On July 1st we opened 'the edit', a chic general store in Niagara-on-the-Lake, and we're delighted to share with you a few amazing companies that will be sharing their goods with you. From home, beauty and everything in between, the store has been your one-stop shop for everything you need! The shop is located at 233 King Street, in NOTL (right down the road from Balzac's).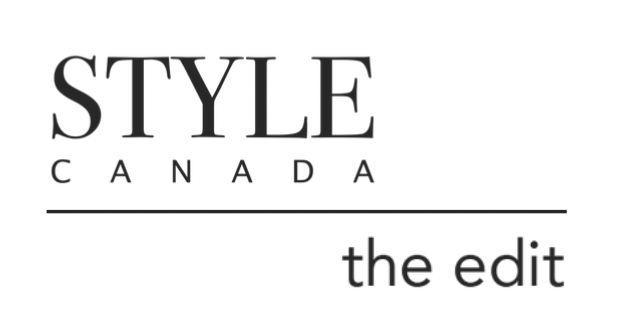 In retrospect of 2022 we wanted to look back on some of our favorite moments at 'the edit' and all of our amazing vendors who joined us!
ARTICLE.

Article makes it easy to buy beautiful modern furniture. We opened shop to offer a better way to get great style and high-quality products delivered quickly and easily, right to your home. You see, traditional retail models are not set up to facilitate great value — especially in the furniture market. Our founders wanted to use technology to combine the convenience of eCommerce with the assurance of an in-person experience. By uniting their engineering mindset with a killer design team, Article was born.
BEAUTY COUNTER

Beautycounter is a leading movement to a future where all beauty is clean beauty. The company is powered by people, and our collective mission is to get safer products into the hands of everyone. Beautycounter offers a variety of products ranging from bath and body, skincare, and make-up!
SHANNON PASSERO

Shannon Passero is a true destination store offering a unique shopping experience at a beautifully restored heritage building. Passero is a world traveler and has uncovered many one-of-a-kind products throughout her journeys. The store offers women an eclectic assortment of high-quality clothing, accessories, home furnishings, global finds, gifts, and décor that exhibits influences ranging from vintage to global.
SEEDLIP
Seedlip is on a mission to change the way the world drinks with the highest quality non-alcoholic options. Founder Ben Branson launched Seedlip Spice 94 in London's Selfridges on November 4th, 2015. His first handmade 1,000 bottles sold out within three weeks, the second thousand in three days, and the third in 30 minutes online. The pioneering movement of offering those not drinking alcohol a sophisticated, adult option has since become a segment all its own: the ever-growing no & low alcohol category.
MUVE LIFE

Muve Life is a new athletic apparel brand founded by Michelle. She grew up as an athlete and for more than 20 years has been wearing workout clothes. She used the experiences she has had with workout clothes to create a line that MUVES with your body comfortably, is designed to last, and looks incredible on everyone.
MONOXIDE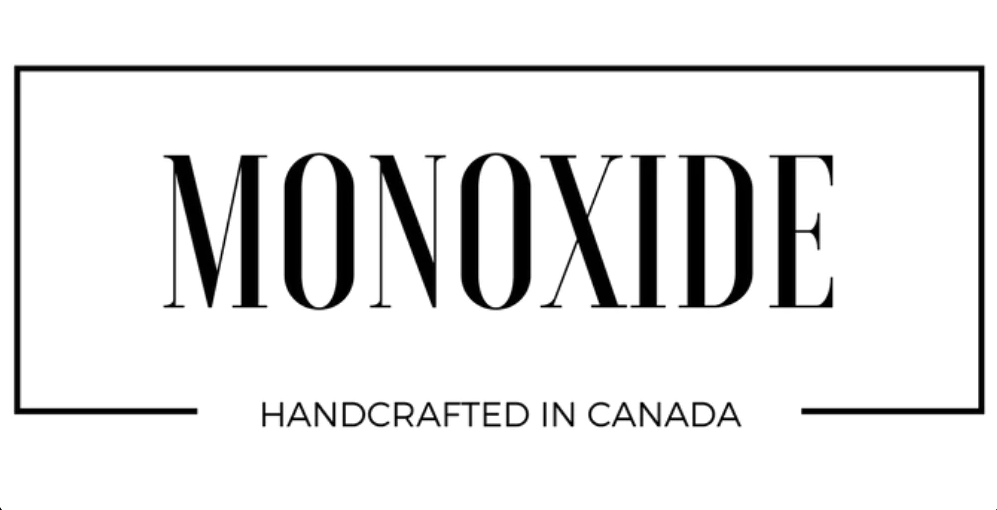 MONOXIDE was founded in 2012 by designer Tyler Ferguson. She creates her pieces to elevate and allow the wearer to claim the spotlight on any occasion. Using quality materials, MONOXIDE creates stylish items in short
run collections or by custom order that is unique, fun and most of all tell a story; your story.
LIP SERVICE BEAUTY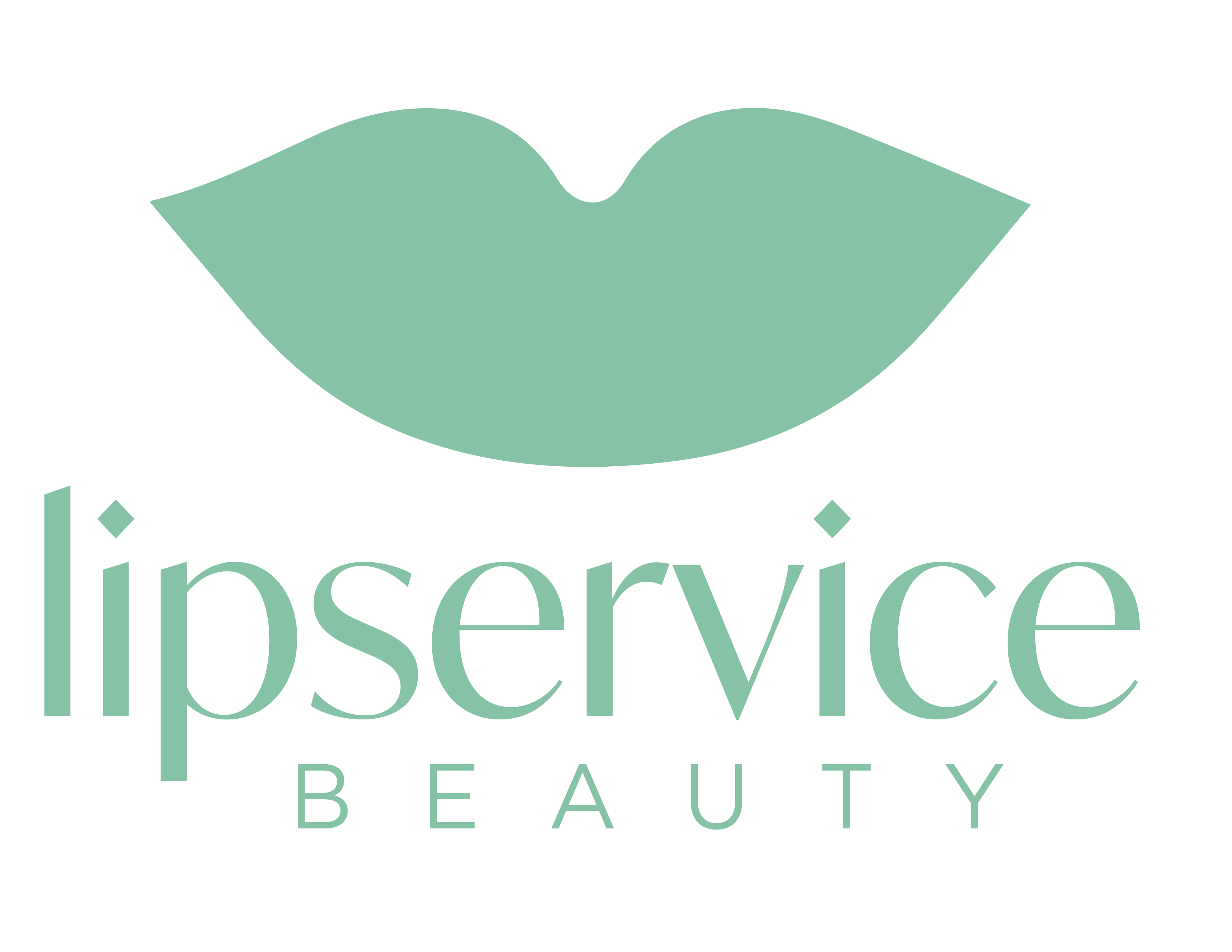 Lip Service Beauty is a women-owned Canadian brand that makes plant-based cosmetics by hand in small batches. They source our raw ingredients and packaging as locally and ethically as possible.
CASSANDRA ELIZABETH

Toronto based designer and stylist, Cassandra Elizabeth is creating a new definition of sustainable leadership – one that is rooted in inclusivity, accessibility, quality and longevity. Her purpose is to bring more responsible clothing options to Canada, committed to offering ethical essentials and simplicity you can sustain.
FANCY FACE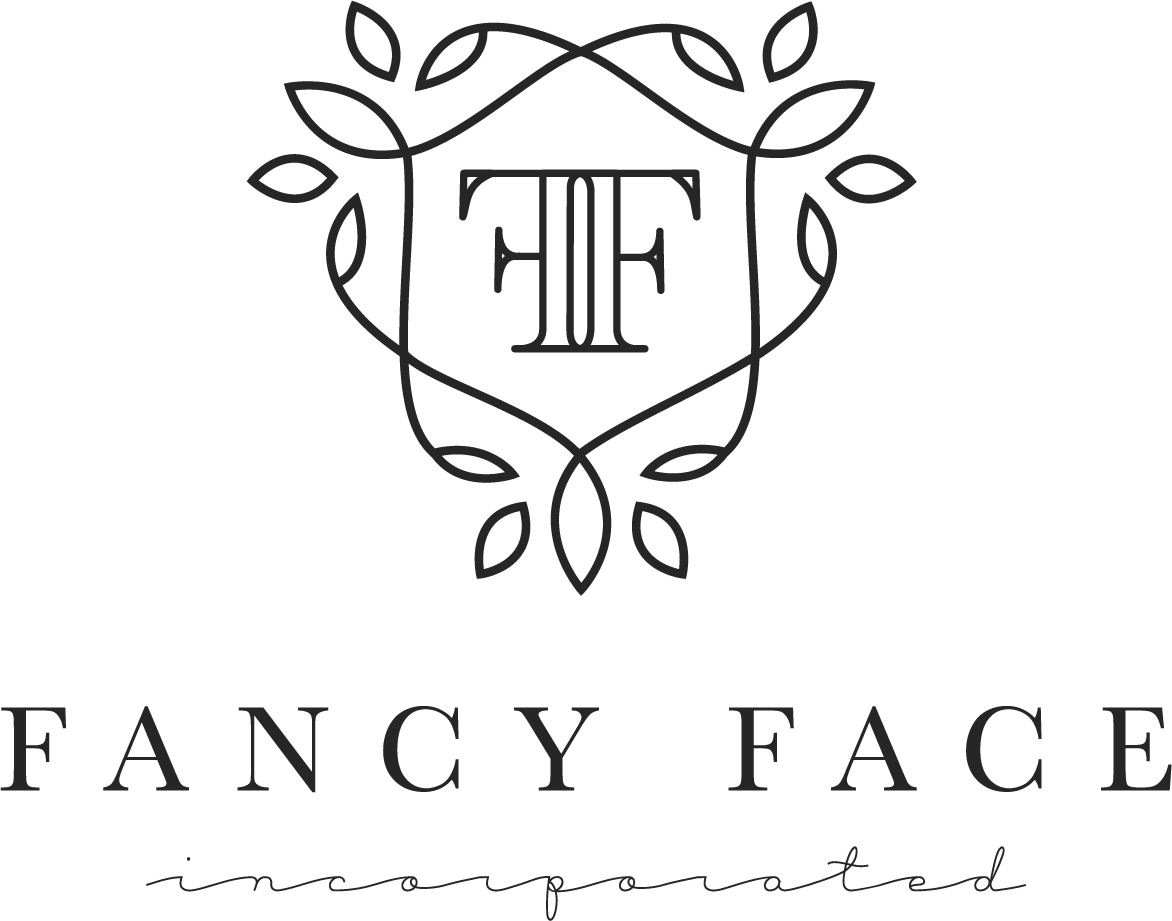 Founded by innovative beauty expert and Toronto makeup artist Brittany Gray, Fancy Face has fast become Canada's most prestigious beauty brand. They provide luxury in-home, on-site, or in-studio hair and makeup services for women who want to feel exquisitely beautiful for any occasion. They care about the details when it matters most.
BLUSHNOTE STUDIO

Blushnote Studios creates quality paper products to inspire others to organize their day and accomplish their goals. We believe in living with intention. Sending notes to friends just because, turning thoughts into keepsakes, and the joy of pen to paper. All paper products are proudly designed and printed in Niagara, Ontario.
HEREWARD FARMS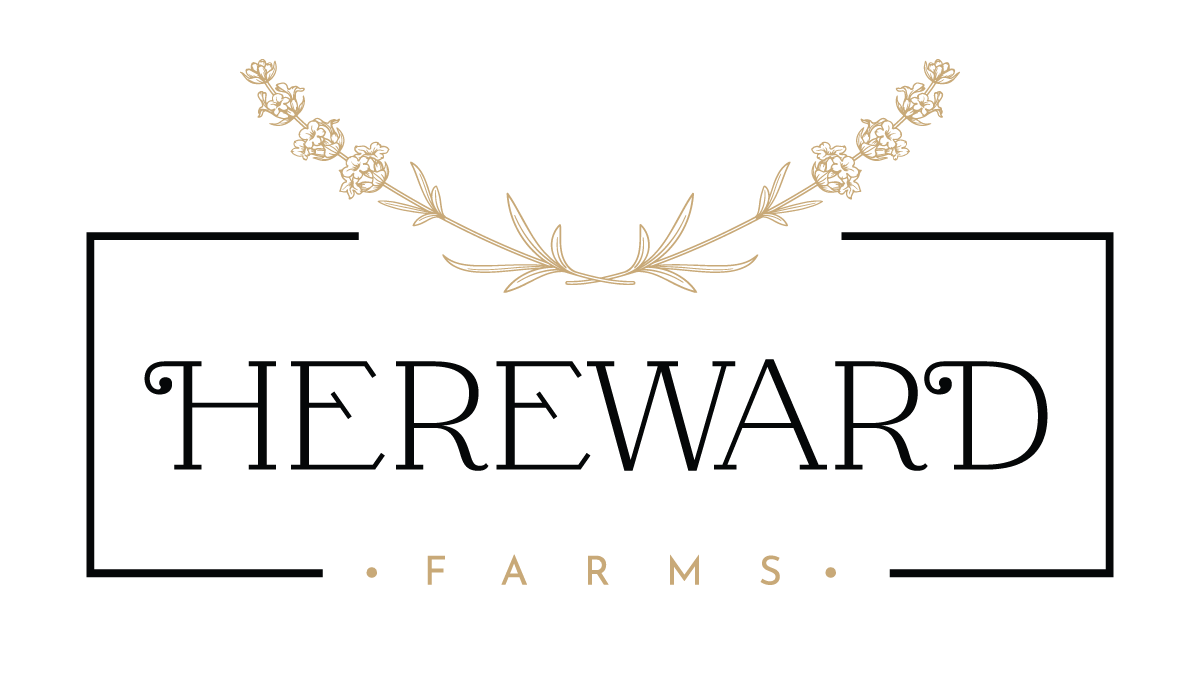 Hereward Farms products are hand-poured, created at their farm in East Garafraxa, Ontario and use specifically chosen botanicals – their lavender and other ingredients that are sourced based on the same principles that they apply to our fields and plants. They use only the finest ingredients for their bath and body goods that are expertly blended with their lavender so you can be sure what you are buying is naturally grown and produced and will exceed your expectations!
GROOM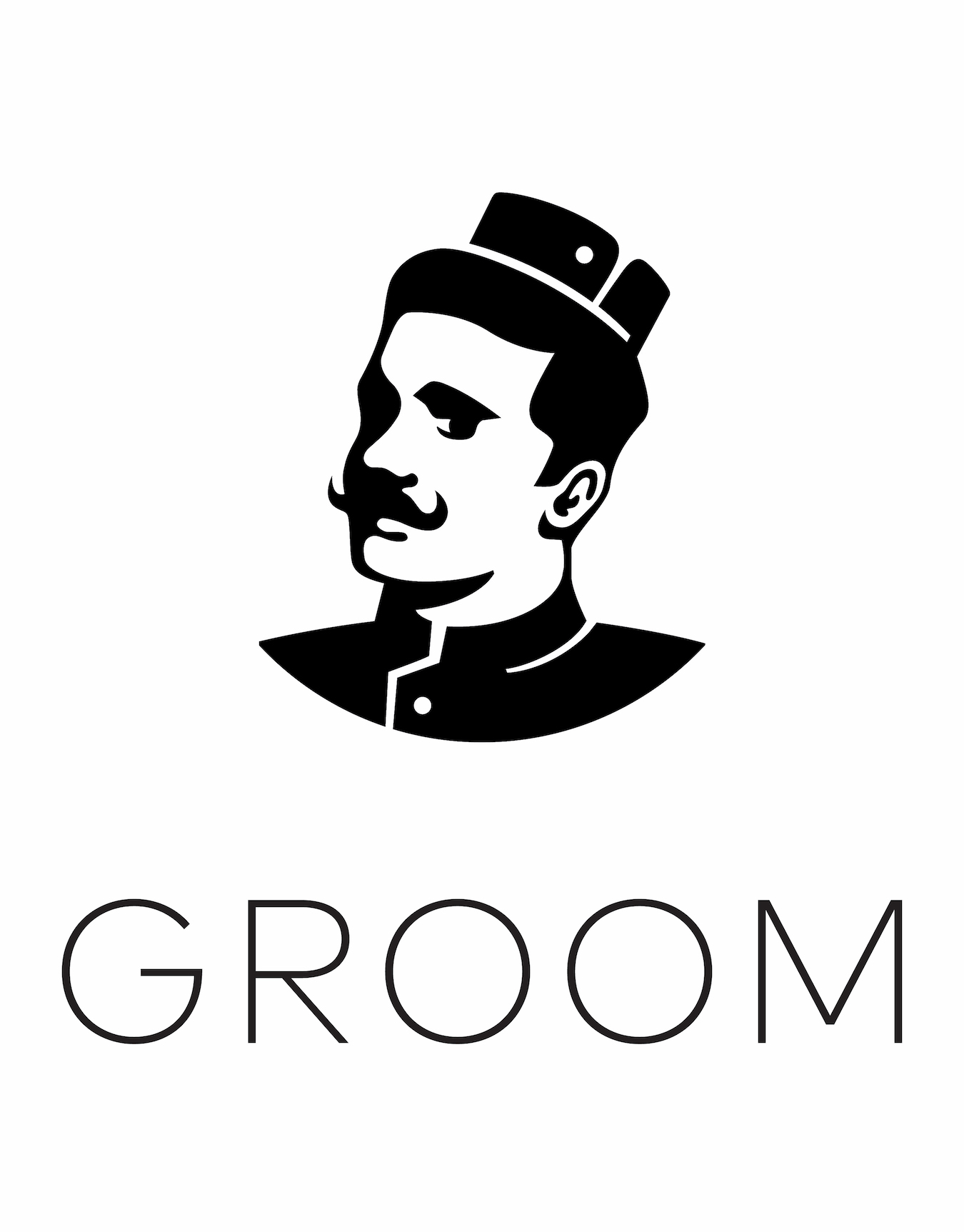 Eco-Friendly & Efficient Men's Care – In an industry where trends are replaced faster than they are made, GROOM's commitment is to meet the growing demand for products of superior quality and ethical origin. Since 2013, they have been dedicated to developing their signature formulas using carefully selected, eco-friendly, natural ingredients. The Plastic Negative certification – granted by rePurpose Global – allows us to guarantee that for every piece of plastic used in our operations, twice its weight in plastic pollution is removed.
SMITHERY STYLE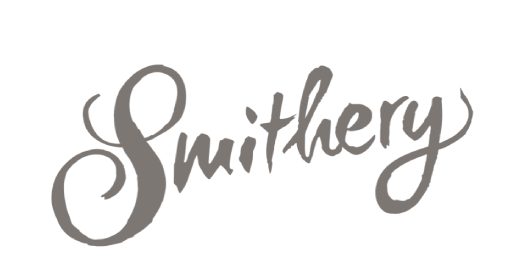 Smithery is an online and by-appointment studio that helps women shop their shape. They curate the most flattering cuts for each body shape, give tips and tricks for dressing each one, and model the clothes on real women representing every unique figure.
ROSES + TWINE FLORAL STUDIO

Roses + Twine Floral Studio is a full service event florist based in the heart of Niagara wine country, being owned and operated by Myrica de Haan. Since 2014, Roses + Twine has been providing seasonal, trendy and beautiful florals for weddings, corporate and community events.
PIPER AND SKYE

Piper & Skye is an exciting new brand of luxury handbags made with an innovative mix of responsible yet dreamy materials and textures.
PAPERSCRIPT

Here at Paperscript, it's all about heart. Their mission is to encourage offline connections through the simplicity of paper. We create minimalistic, thoughtful products to help you celebrate all of life's moments, big and small. Their products are designed, printed and assembled with care in Niagara, Ontario. They source Canadian materials whenever possible and use local print shops to create a final product we know you will love.
THE SILK LABS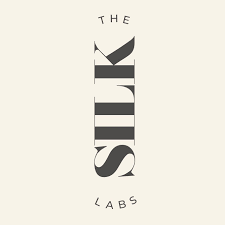 The Silk Labs was founded by Jenna as she noticed a gap in the silk goods market as a consumer. After seeing so many products she wasn't satisfied with, she began sewing silk scrunchies while using a stronger elastics so they wouldn't slip out of your hair, in all the styles she wanted and all the prints. While improving the quality and elevating the look, she automatically grew a huge custom base. The Silk Labs has taken these fundamentals along with community feedback to expand its product offerings beyond silk to become a "one stop" hub for silk goods.
LUNA NECTAR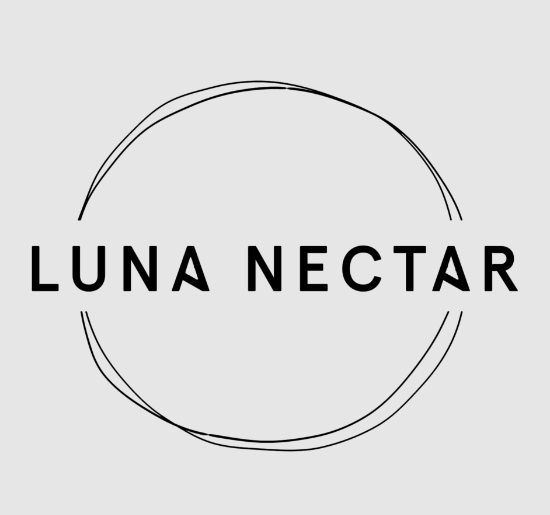 Luna Nectar is a happy Canadian team of inquisitive creatives that focus on innovating streamlined beauty formulations that commit to being all-natural, vegan, and cruelty-free beauty brand. They believe in community mindset, minimalism, function, and authenticity. Today, the meaning of quality and genuineness breaks barriers and norms of greenwashing, and they're here to provide for the thoughtful and curious.
DOM.

Dom. is an all-organic lifestyle brand. Their essentials are powerful enough to kill bacteria and viruses, yet crafted from ingredients that are safe, clean and nourishing. Dom is 100% vegan, free of all the bad stuff. Their products fuse functionality and quality ingredients with an ultra-sleek design.
BOY SMELLS

Sensuous, accessible and bright, Boy Smells products elevate your intimate world. Packaged in pink and conceived beyond the gender binary, our full bodied fragrances make loving your identity a daily ritual.
HYMNOLOGIE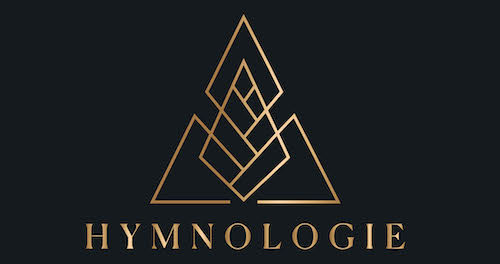 Hymnologie's skin care line is committed to purity, sourced from the valleys of the Himalayas with formulas rooted in skin science.Discover products that are thoughtfully crafted to awaken your senses and support your innate cellular wisdom.
CANDIER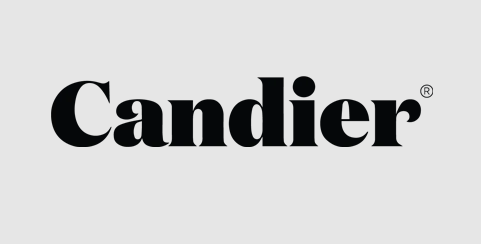 As featured on Good Morning America and The Today Show, as well as seen in Elle, NYLON, Vogue and Marie Claire — Ryan Porter specializes in sassy candles, jewelry and accessories. Big brands like Nike, Victoria's Secret, Tinder, American Express, NBC, and others, have commissioned RP to create fun products for events. Ryan Porter's sister brand, Candier, is known for internet famous sassy candles.
HAAN

HAAN is part of a new generation of companies that want to build a better future for the planet and humanity. HAAN inspires and empowers people to live and enjoy life to the fullest. A source of life for your everyday needs: safe products, simple solutions and clear information.
COCONUT QUARTZ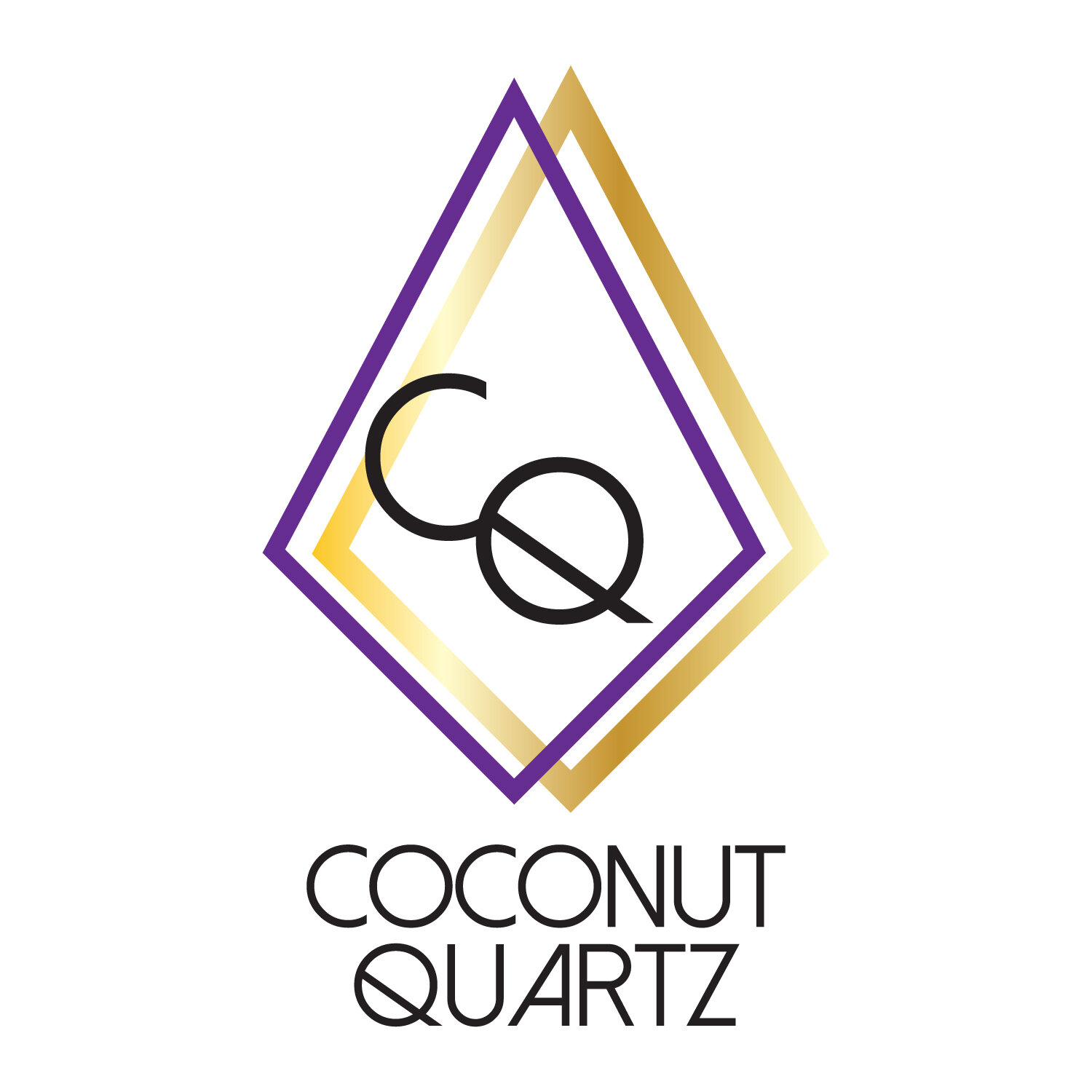 Coconut Quartz was born out of a passion for love + life, as a means of sharing our fascination with crystals, their energy and their beauty. Each item is handmade with love, positive intention & Reiki imbued and white sage cleansed in Niagara on the Lake, Canada.
JUST EDWARD

Just Edward botanical fragrances are grounded in county therapy. That is the power of fresh air, green fields and clean water, to lift moods and brighten outlook. This holistic wellness is what you experience from a stay in Prince Edward County. Whether you are here for one day one week or one year; the county's ambience and ability to mellow out and de-stress the foggiest of brains is renown.
LUSSO CLOUD

LUSSO CLOUD has only one mission: to make you feel outstandingly comfortable. We engineer soft, supportive footwear so you can experience comfort nirvana wherever you go.
PAPERWHITE INTERIORS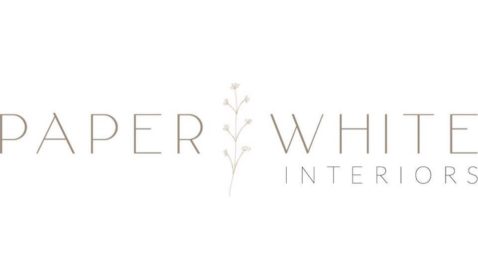 Meg Thomas launched Paperwhite Interiors in 2017 as a full service interior design business. Known for her simple and relaxed style, a Paperwhite design makes clients feel comfortable and at ease in their own home. They strive to create spaces that our clients continue to fall in love with every day. Our homes are a true reflection of our interests, passions and experiences. They tell the story of our lives.
HUHA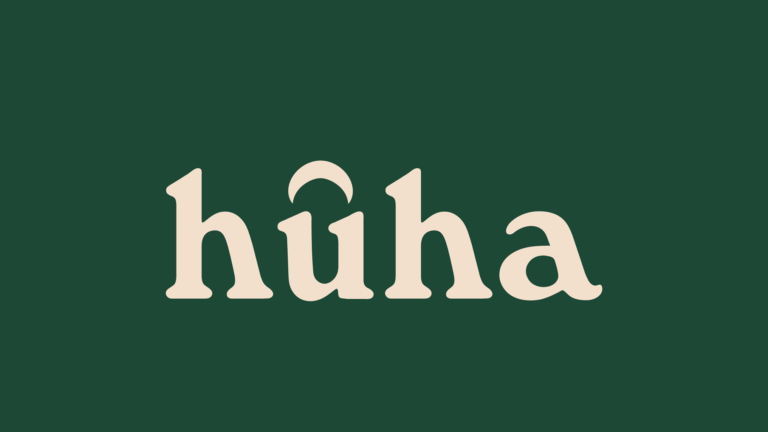 huha's vulva-loving underwear feature a seam-free gusset infused with soothing zinc oxide. Zinc oxide possesses antibacterial and odor-reducing properties to help stop unwanted odour caused by bacteria.
VITAMIN A

Vitamin A believes style & sustainability are inseparable. They're all about feeling good, looking good, and doing good. From design to production, distribution, and charitable partnerships – Vitamin A is the sustainable choice. Their commitment to innovation is why you can feel good about what you're wearing. They design their collections using recycled and plant-based materials. Whatever the most sustainable fabric option is, you're swimming in it.
OOOBABY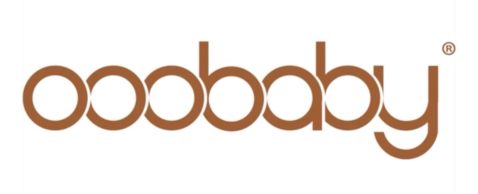 Innovative and timeless designs, ooobaby creates handbags that fuse fashion and function. Their handbags are designed in Canada and crafted in Italy.
LEKKER AND CO.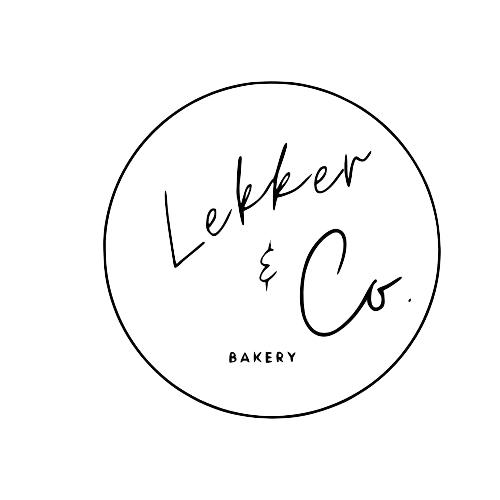 Lekker and Co is about creating delicious baked goods with simple, quality ingredients, and believes in giving back to the community with bake sales that donate proceeds to different charitable organizations. We believe in spreading awareness about and supporting charitable organizations, and providing you the best baked goods that you can feel good about!
A-LINE WAYUU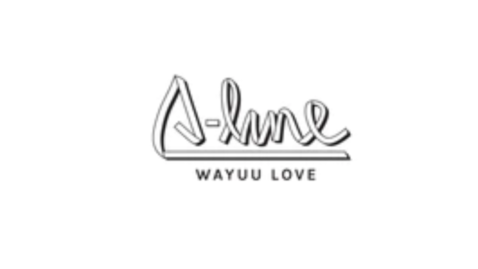 Each A-Line Wayuu Love mochila bag is handmade by the indigenous Wayuu women of Northern Colombia and hand-picked by our founder. Nestled in the harsh deserts of La Guajira, the Wayuu women are the heart of their villages or rancherias. The bags reflect the spirit of the weaver, using colour and pattern to tell their stories. Made of wash-and-wear-resistant acrylic fibre manufactured in the La Guajira region of Colombia, each highly durable bag takes up to a month to complete.
ASILI LIVING CO.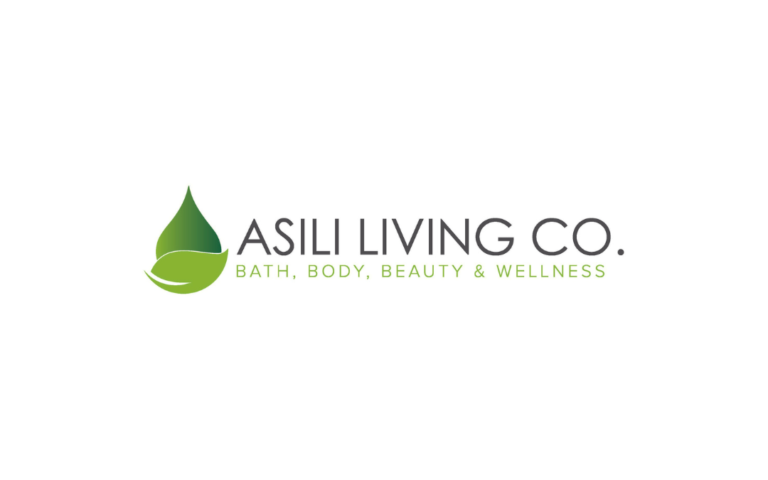 Asili Botanical Skin Care strives to create non-toxic premium products inspired and derived from nature. They draw on the beauty treatments and knowledge of their ancestors and revitalize the naturalistic approach to skincare. All formulations contain the finest all-natural ingredients, with an emphasis on ingredients that are plant-based, organic, and food-grade. All formulations are handcrafted in Toronto, Canada.
BLOOM AND CO.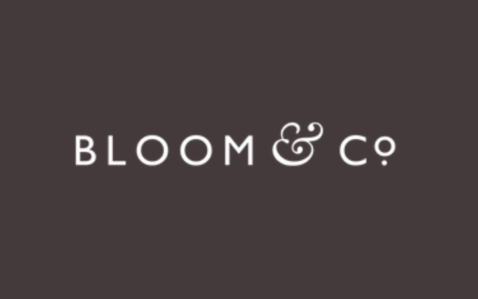 Kalin Falconer is a professional event florist and stylist with close to ten years experience in the industry. With an interior design background and a portfolio that includes event floral design in North America and internationally, she creates exceptional event flowers that leave a lasting impression.
CHEEKBONE BEAUTY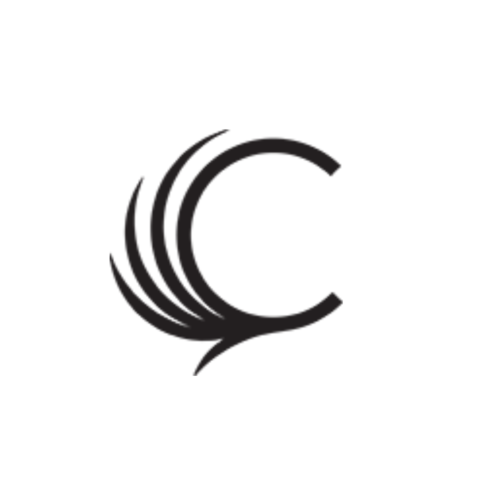 Cheekbone Beauty is an Indigenous-owned beauty brand paving the way in truly sustainable product development and manufacturing in the cosmetics space, opening our Innovation Lab run by their new cosmetic chemist in 2021. They promise to forge the path to true sustainability, in line with the teachings in our Indigenous roots, creating a perfect circular economy in the cosmetics space.
HAND TO HEART JEWELLERY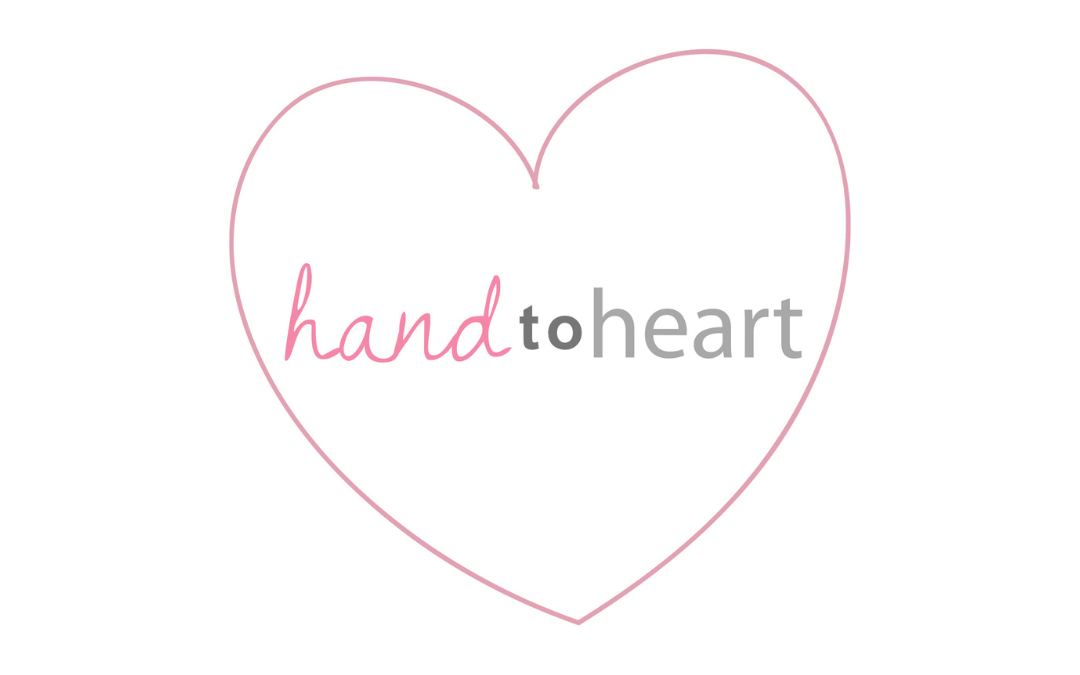 Carrie, the founder of Hand to Heart, began her shop by making personalized gifts for friends, which slowly grew into local orders, then continued to grow to international shipments and retail locations. She's always loved anything personalized or monogrammed, so making these designs came naturally to her.
HOPE AND CO.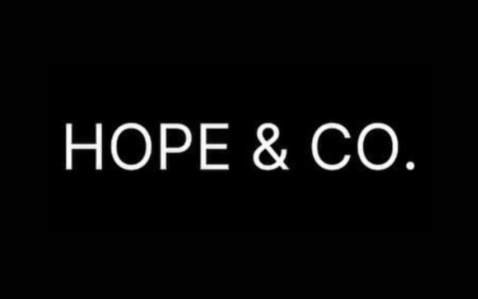 Hope & Co was created to bring you all the goods you love into your home. Created by NOTL locals, Hope & Co is one of many passion projects that inspire you to live a little more beautifully.
KILNE

At Kilne, they think it's time to love cooking again. The KILNE team has designed products to be worthy of top chefs, but made for home kitchens at a price that leaves money in your pocket.
KNOT REALLY ART

Knot Really Art is your place for string art, DIY Kits for all ages, wooden decor and creative workshop experiences. Maddy, established Knot Really Art in 2019, and sells her work across North America. She prides herself in having everything handcrafted from start to finish. Her passion is providing experiences to be creative and have fun; building confidence to create and taking time for yourself (either alone or with friends!) All products are handcrafted in Canada and packaged with care.
MODERN SUNDAY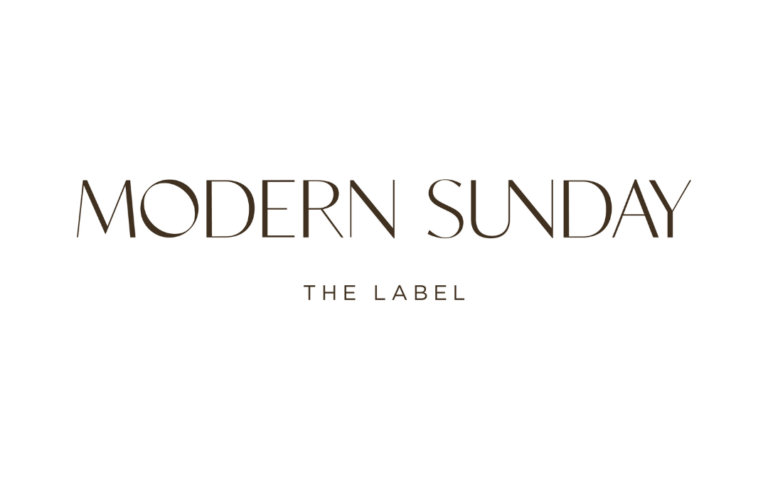 Modern Sunday is a Toronto-based brand that thinks it's cool and kind to consider how every decision we make impacts the environment – everything from fabric choices to water consumption to carbon emissions – it all plays a part. The brand focuses on making it easy for you to shop your values without compromising your style. As a proudly sustainable brand, they are committed to leaving the planet better than we found it by creating elevated garments that will last for years to come, in terms of both style and quality.
PURE BLANXED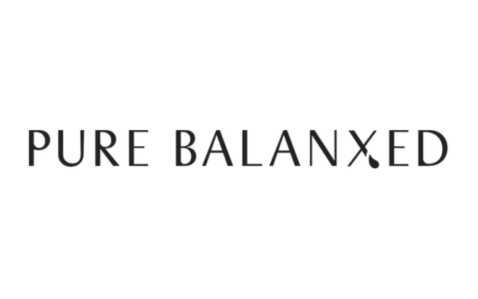 Pure Balanxed believes you have the right to live with pure confidence. And that you deserve to feel strong, supported, and free to be yourself. They create beautiful everyday basics that creates a foundation for effortless style. Each piece features a signature affirmation tag to support, love and guide you on this wild journey called life.
SOFT AND STILL CO.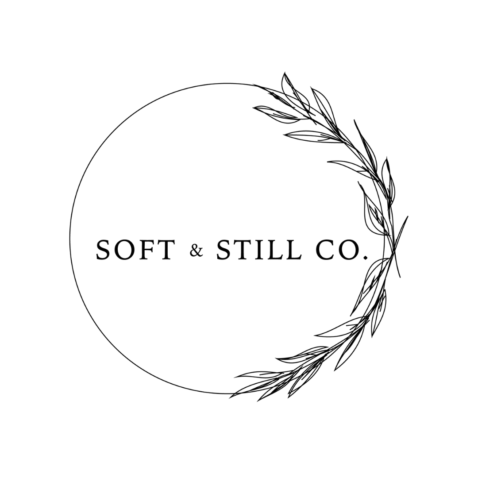 Raphael created Soft & Stoll Co as she always wanted to bring joy to people's lives whether through laughter, smiles, or in this case, memories. The lovely candle company was built on the core value of bringing people to a moment in time where they felt stillness and happiness.
TOP KNOT LIVING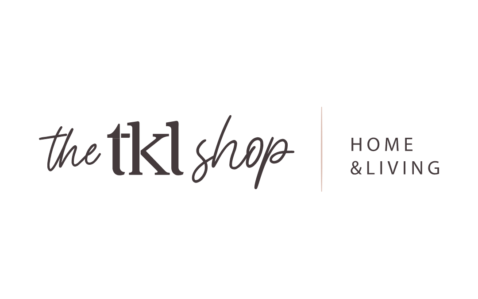 Top Knot Living was founded in 2020. It's your local home goods store, online. A curated collection of distinctive and modest pieces that give you all the cozy feels, while adding an effortless touch of pretty to any aesthetic. Each collection is curated by Caroline, who first started blogging in 2018 as Top Knot Living. She took her followers along for the ride as her and her husband built their custom home. This is what captured the heart of her audience and founded the concept of the Top Knot Living home store.
AI CO.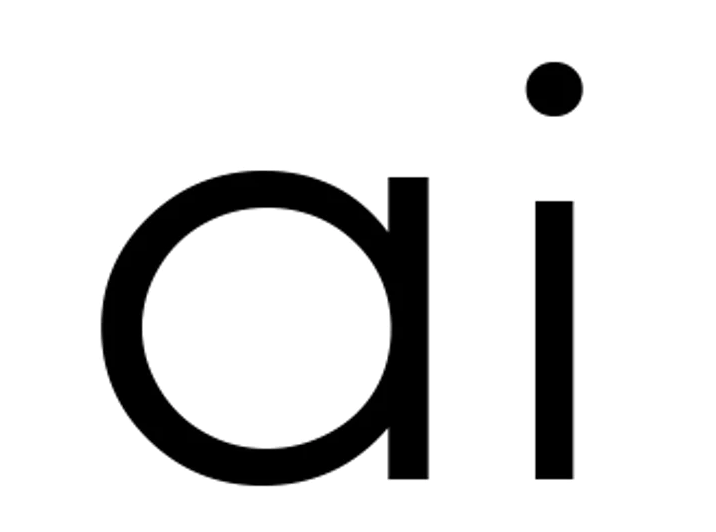 Sustainable luxury brand ai has joined the edit, bringing you sustainable luxury pieces made in Seoul, South Korea. This Toronto based fashion brand makes handbags and accessories that are PETA-APPROVED vegan and are produced in small batches.
JUST ONE INC.
JustOne Inc. is a social enterprise that follows fair trade practices to offer world changing fashion. Providing a collection of jewellery, home, lifestyle and accessory products made by skilled artisans around the world working to break the cycle of poverty. JustOne's fair trade model ensures that these craftsmen are able to earn an income and provide for their families in a dignified way.
VUK SWIM

Founded by Sandra Vukovic, Vuk Swim is a sustainable swimwear brand that isn't exclusively swimwear. Vuk provides timeless and effortless pieces that are made to last season after season, and are versatile enough to wear not only during your nautical adventures but for a night on the town.
BREAKFAST PANTRY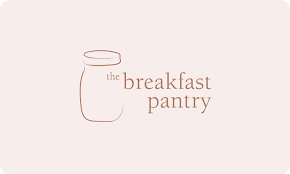 Breakfast Pantry is a sister-powdered, Canadian brand that curates a selection of eco-friendly, plant-based goods, health, wellness, home and lifestyle products to make your mornings the best ones possible. So come to the store to check it out and don't miss out on their heavenly Vanilla Granola Butter!
FASHION TRUCK
Fashion Truck Canada was born in March of 2014. It took a year from the first conversation to finding, gutting, renovating the truck.
REIGN THE BRAND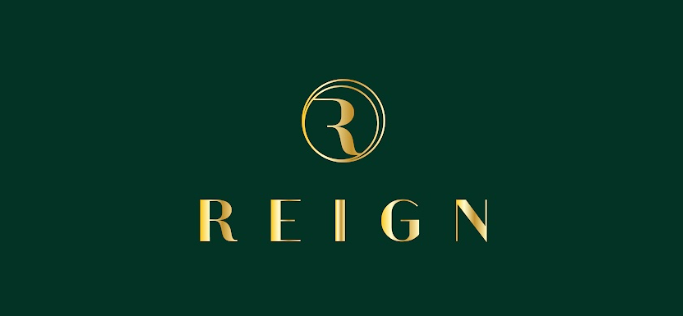 REIGN is designed to bring unique, high-quality, custom handmade double-sided 100% silk scarves for women to style in their everyday life, as well as on a special occasion.
TWO CITIES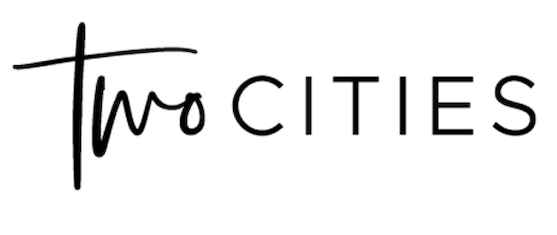 Two Cities is Canadian jewellery brand founded in 2017 with a vision to create jewelry for women who have their own definition of style. This love for jewelry spawned pieces that were unique, timeless and trend setting. Their jewellery is inspired by the cities visited they have visited and carry their names.
MAPLE  + LOVE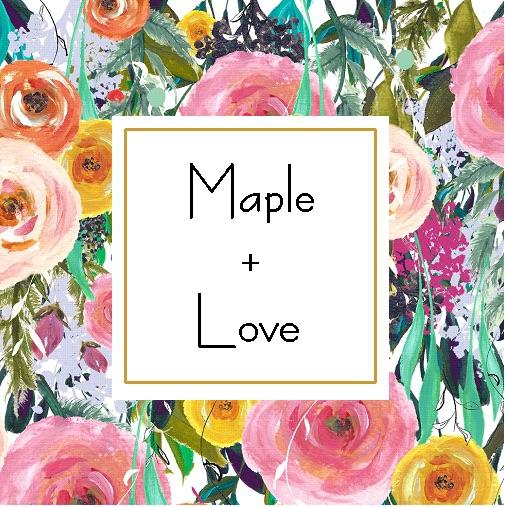 Maple + Love was founded by Alysha (Owner / Designer) who has been creating for all of her 30 something years. "I absolutely love making things!  I love fashion and design, and my style of creating ties into that.  I create full time in my home studio in between my love for cooking, wine touring, travelling and entertaining." Don't miss out on Maple + Love's amazing hand-crafted beeswax candles in a range of artistic designs. 
AUTUMN AND OCHRE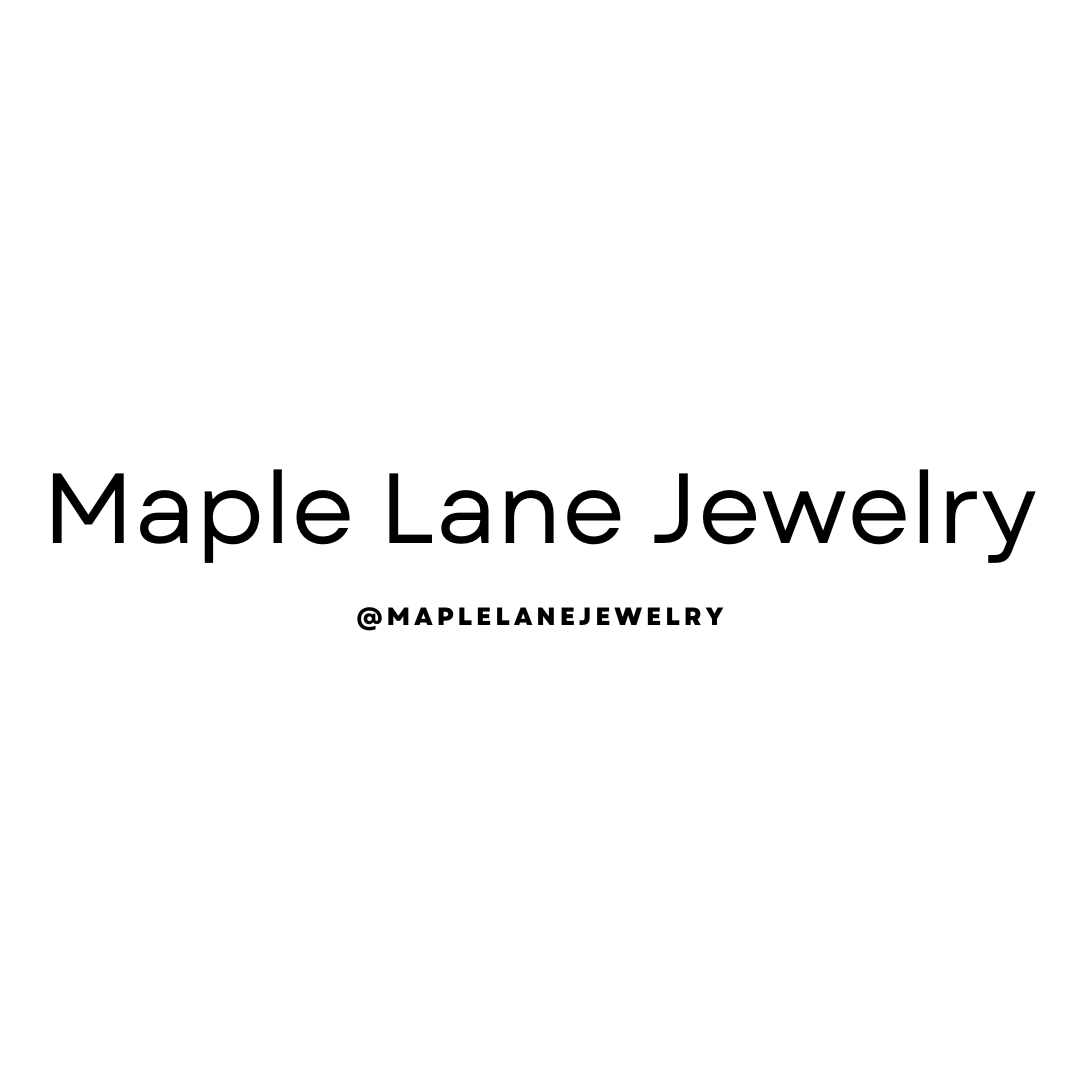 Autumn and Ochre is a jewellery brand with elegant gold platted and silver jewellery. The special stones are originated from the niagara escarpment and hand crafted by owner Humaira Pattel.
DIOSA DESIGNS

Diosa Designs, founded by mother-daughter duo Kim and Kate, aims to create the perfect multi-functional bakcpack for women to fit all their needs into one bag and still make it look fashionable.
JENNY AND ANDY
Jenny + Andy is a Canadian sister duo founded company which creates Canadian-made, development-friendly kids toys with a preference for natural materials. Their goal is to provide caregivers and children across all denominations to play and learn with confidence.
TRUVI BEAUTY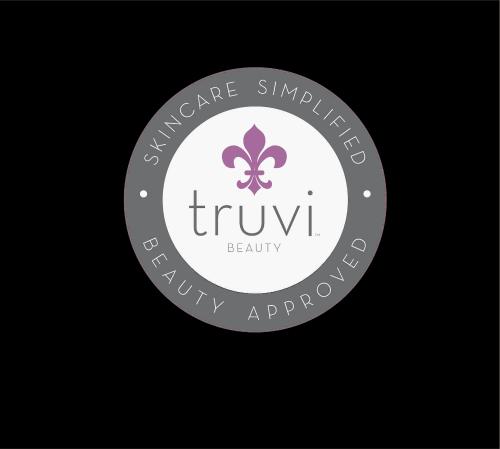 Truvi Beauty™ Skincare is dye/colour free & does not use artifical fragrances. Their products are NOT tested on animals & have been formulated to help with helping many skin situations. They also offer top shelf crueltyfree Brow Tinting solutions. Resullting in glorious colour matching & conditioned Brows.
NADA TOOTHBRUSHES
The Nada toothbrush is a revolutionary toothbrush that's better for the environment, using up to 90% less plastic than traditional brands. The replaceable brush heads have bristles made of tapered nylon that penetrate up to 17% deeper between your teeth and gums—giving you a superior cleaning. Plus, they take back your old brush heads and have them commercially recycled. When you order a Nada toothbrush, it comes with a self-addressed envelope you can put your used toothbrush heads in and drop in the mail. Now that's next generation thinking!
JOYOUS HEALTH

Another brand joining us this month is Joyous Health. Joyous Health is the ongoing story of how one woman took her passion for natural health and not only used it to heal her own health issues, but to also inspire and teach others that they can take charge of their own health joyously, mindfully, and naturally!
SAVUTI STYLE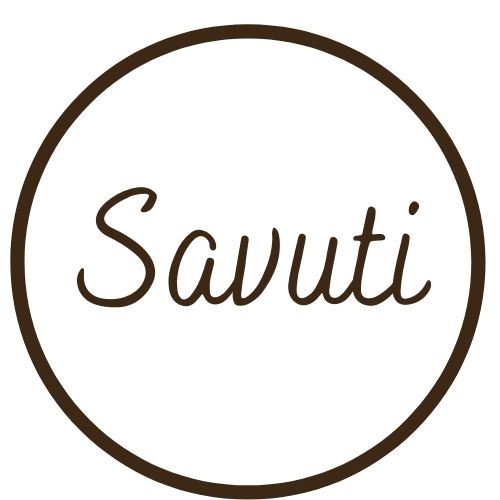 Savuti Style is an ensemble of curated products ranging from jewellery to pottery, to handbags and home items. The founder Colette Leier has been travelling to Africa to connect with artisans and to learn their story and collaborate on custom designs.
Last modified: December 8, 2022