#TrendingInNYC: Fashion Week Street Style Looks. This week on our #TrendingIn Series, we're heading to New York City. Once again, our favorite time of the year has begun: Fashion Week Season. NYFW2023 kicked off on the 10th of February with Rodarte and showcased many couture collections from designers such as Jason Wu, Praba Gurung, Tory Burch and Coach. As much as we were interested in the looks from the runway, street style is always a favorite among fashion lovers. So we're here to show you our most iconic picks from the street style looks. Don't forget to show us your favorite street style look fromNYFW by using the hashtags #TrendingInNYC #NYFWstreetstyle and #TrendingInCanada!
Dainty over casual
This casual look is edgy and elevated by the jewelled bust top and dainty heels. The faux fur bag touch complements the outfit very well and shows us how you can keep warm in the winter by layering while still looking classy.
Sheer Beauty
We love this simple yet A-class style: sheer dress with a long trench coat once again ties in the outfit as a perfect fall/winter street style look.
Work of Art
Everything about this outfit screams ICONIC to us! The jewellery which is the main component wraps the body while overlapping with the vegn leather trench coat at times or solely being placed on the body at other instances. Finally, the full black lip and hat tie in the outfit perfectly making this by far the most extravagent street style looks we've seen at this NYFW23 thus far.
Trendy Couple Valentine's Day Special
We are obssessed with this couple's level of trendiness! Whether it be gigantic jewellery or the matching print jean and coat combo this couple is dressed for the perfect V-day activity: attending NYFW!
XOXO, Gossip Girl Squad!
This girl gang was rocking the streets of NYC. They look like they've bursted out of a gossip girl set where all the ladies are chic and stylish even when running errands on the streets of NYC.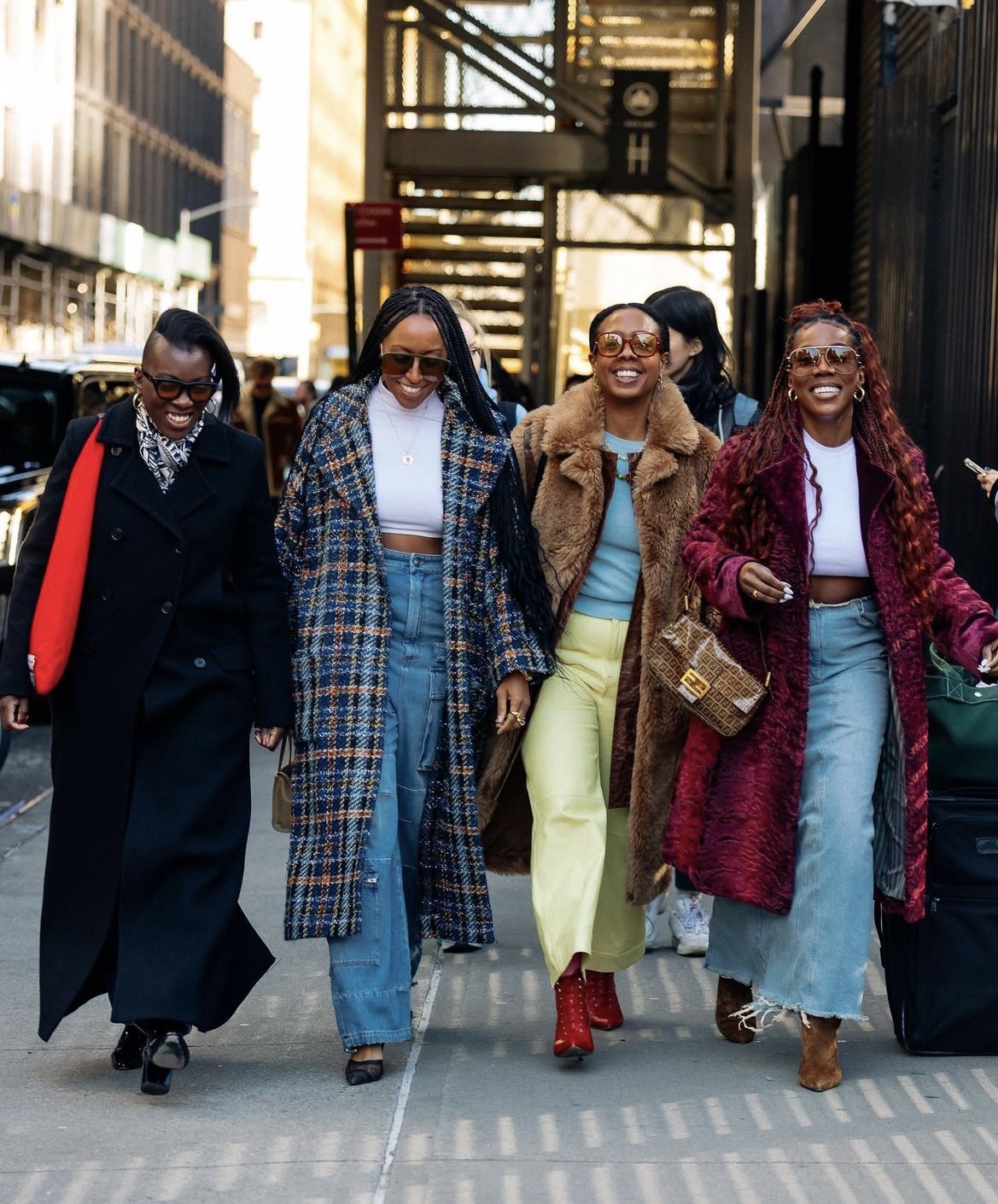 Last modified: February 16, 2023